Brexit debate: Nigel Farage, Nick Clegg and Jose Manuel Barroso to clash again over EU referendum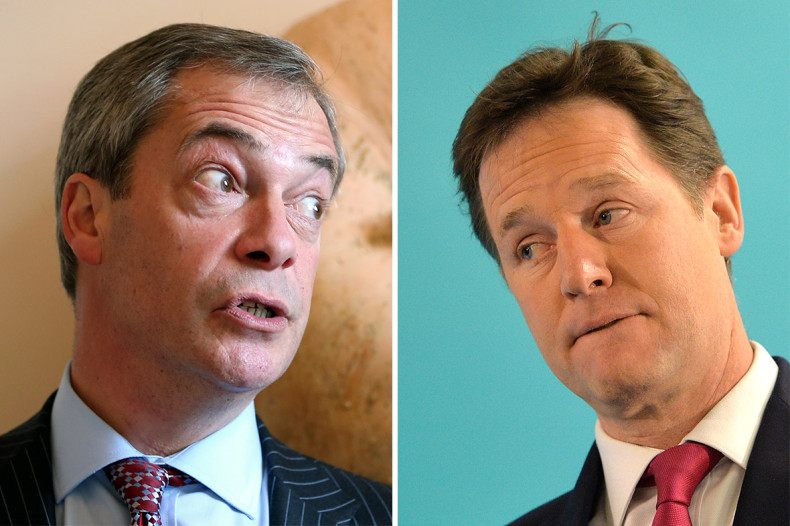 The Oxford University Union is set to host a fiery debate ahead of the EU referendum when Nigel Farage, Nick Clegg and José Manuel Barroso clash at the historical debating society on 23 November. The Ukip leader famously went head-to-head with the former deputy prime minister in 2014 ahead of that year's European Parliament elections.
Pollsters YouGov and ICM awarded the victory to Farage after a number of TV and radio bouts and Ukip went onto win the most seats (24) at the election. Clegg will want to level the score after he resigned as Liberal Democrat leader and saw his party reduced to just eight MPs at the UK general election.
Barroso, a former president of the European Commission, also has form when it comes to verbal run-ins with Farage. The Eurosceptic firebrand, in his role as an MEP for South East England, often railed against Barroso in Strasbourg and Brussels.
The speakers will be debating the motion "This House believes Britain and the EU are better together", with Barroso and Clegg defending the statement, while Farage teams-up with Conservative MP Sir William Cash to oppose it.
The debate will come after David Cameron revealed his "four big demands" at the heart of the UK government's renegotiation with the EU. The prime minister, among other things, wants to counter the "draw" of country's welfare system by stopping migrants for the 28-nation bloc from accessing in-work and social housing handouts for four years.
The talks with Brussels and EU leaders will come before a referendum, which Cameron has promised to hold before the end of 2017, with some reports claiming it will be held in 2016. The latest opinion poll from Survation, of more than 1,500 people between 16 and 17 November, put "remain" three points ahead of "leave" (43% versus 40%).