UK immigration: Net migration hits record high of 336,000 ahead of EU referendum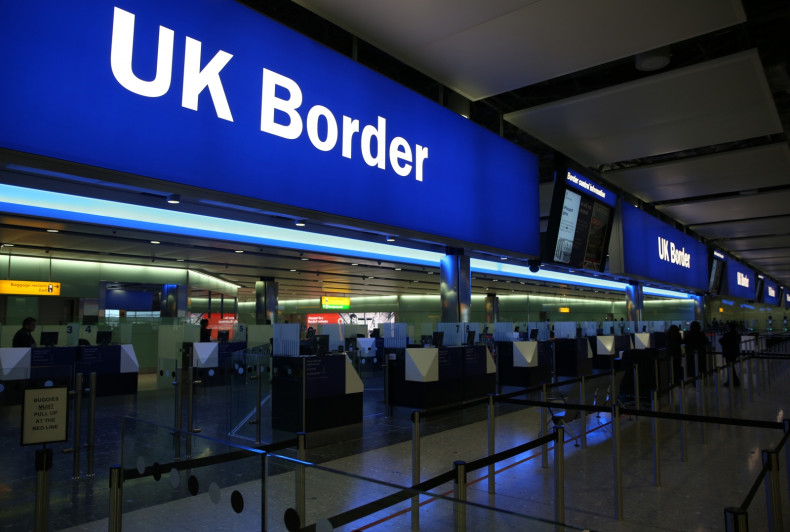 David Cameron's immigration pledge of "tens of thousands" is in utter disarray after official figures showed net migration to the UK hit a new record high of more than 336,000 in the year to June.
The Office for National Statistics (ONS) explained that the figure was up by more than 82,000 people when compared to the year before as the number of European Union (EU) citizens coming to Britain showed a "statistically significant" hike.
The number of people from the 28-nation bloc coming to the UK hit 180,000, up from 42,000 when compared to June 2014. The data also showed non-EU net migration had increased by 36,000 to 201,000. In addition, the study said that there was "a statistically significant" increase of Romanian and Bulgarian people immigrating to the UK with their number reaching 50,000, up from 19,000 last year.
The figures will put further pressure on Cameron and his government as the prime minister seeks to gain welfare concessions from Brussels as part of his renegotiation ahead of the UK's referendum on its EU membership, which will come before the end of 2017. Ukip leader Nigel Farage seized on the data and called for people to vote to leave the EU.
"Just how can this or any government plan effectively for the future with our population rising so quickly and with open borders meaning we have no control over who can and can't come to Britain each year? A complete open door to the whole of the EU is madness," the Eurosceptic firebrand said.
The figures also come amid the European refugee crisis and after Ipsos MORI revealed that immigration had become the British electorate's top concern. The pollster surveyed more than 1,000 people between 30 October and 9 November and found that the issue even ranked above the NHS, the economy and housing.
As for the EU referendum, the latest opinion poll by ICM of more than 2,000 people between 20 and 22 November found that a majority (45%) of UK voters wanted to remain within the EU, whereas 38% of respondents wanted a so called 'Brexit'.