EU referendum: Opinion poll shows immigration is pushing UK voters towards a Brexit
The momentum in the EU referendum campaign seems to be shifting towards the Leave side, as another opinion poll puts a pro-Brexit vote ahead. The latest online survey from YouGov, of more than 3,400 people between 1 June and 3 June, put Leave three points ahead of Remain (45% [+5] versus 41% [-1]), with 11% of respondents undecided.
The poll, commissioned for ITV's Good Morning Britain show, coincides with a separate online survey from TNS, of more than 1,200 people between 19 and 23 May, that put Leave on 43% and Remain on 41%. The research comes after two polls (online and telephone) from ICM, conducted between 27 and 29 May, which both put Leave ahead.
The YouGov poll showed concerns over immigration had increased among the electorate, with more people now ranking it as a top issue 20% (+3) and David Cameron's personal approval rating had fallen, with just 19% (-4) of respondents trusting the pro-EU prime minister and 72% (+6) not trusting Cameron.
But Conservative rival Boris Johnson, the chief Brexit campaign spokesman, has seen his personal approval ratings rise slightly, with 31% (+1) of people now trusting the former Mayor of London and 57% (-1) not trusting him.
The poll results come with just over a fortnight to go before the 23 June ballot.
David Cameron will be joined by left-wing Remain campaigners, the Green Party's Natalie Bennett, former Labour interim leader Harriet Harman and Liberal Democrat leader Tim Farron, on 6 June to accuse Vote Leave of an "economic con-trick" on voters.
"It's time for the Leave campaign to outline their economic plan for Britain outside Europe," the pro-EU politicians will say. "They are perpetuating an economic con‐trick on the British people, and we're calling time on it. The British public deserve better than being asked to roll the dice."
Matthew Elliot, the chief executive of Vote Leave, has hit back by accusing the campaigners of "desperate stuff". He added: "Number 10 are panicking and are resorting to petty personal attacks because they know they are losing the arguments. People are rejecting their pessimistic campaign of doom in favour of our positive vision for Britain's future.
"We have set out a series of pledges about how life will be better if we take back control. We want to invest more in the NHS, create 300,000 jobs through new trade deals, cut energy bills for families and introduce a new Australian style points-based immigration system."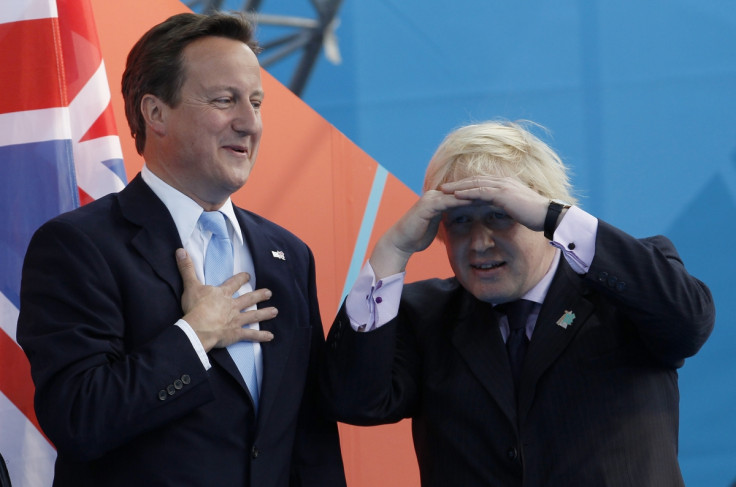 © Copyright IBTimes 2023. All rights reserved.