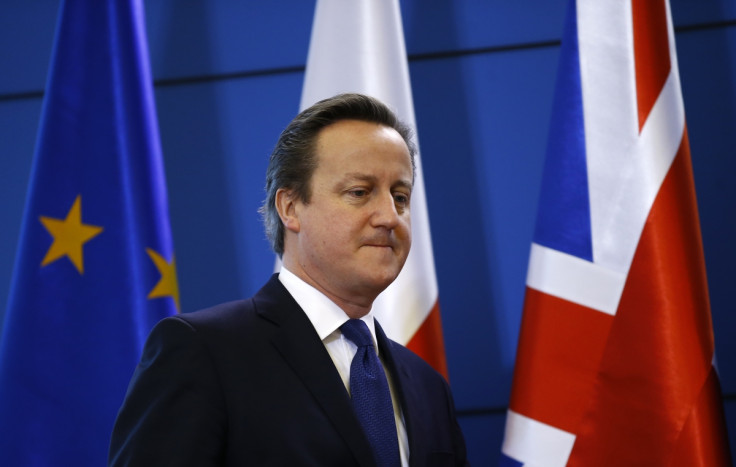 Britain's economic growth could decline by approximately 0.5% a year over the next 15 years as a Brexit would result in weaker productivity and reduced trade, a European employers organisation said on 16 February.
According to a report published by Brussels-based CEEMET, which represents approximately 200,000 manufacturers across Europe, leaving the European Union (EU) could reduce Britain's output by over 7% over the next 15 years.
"The impact could be even greater as the analysis focuses on the industrial sector and doesn't take into account the impact in the UK financial and wider services sector," Frederic Gonand, a professor at the University of Paris-Dauphine, wrote in the report.
Gonand said his forecast was based on academic research on the role trade barriers have in limiting foreign investment and curbing competition and his findings were described as a "cause for concern" by Terry Scuoler, the chief executive of EEF, Britain's manufacturers' association.
UK Prime Minister David Cameron is working to reach an agreement with EU leaders this week over a set of reforms he aims to introduce in the 29-country bloc ahead of a historic referendum on Britain's membership of the EU, which is set to be held in June.
Cameron hailed the draft deal, tabled by European Council president Donald Tusk in early February, as "real progress" but he's come under scrutiny from his own MPs over the proposed "emergency benefit break" rule, which would allow member states to apply to Brussels in a bid to temporarily stop EU migrants in their country from accessing in-work benefits.
Earlier this year, French bank Societe Generale forecast leaving the EU could reduce British economic growth by between 0.5% and 1% over the next decade, which would represent a drastic slowdown given Britain's historic growth rate stands at just over 2% a year.