EU referendum: Whitehall prepares for Plan B if Cameron fails to secure deal this week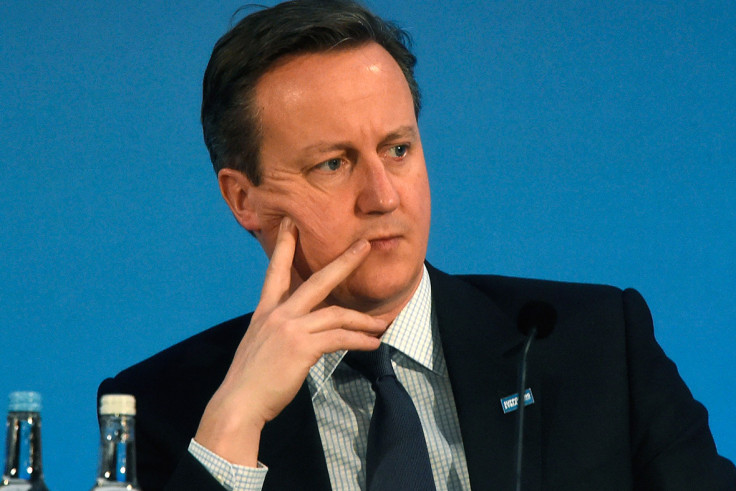 A very stressed David Cameron is in Brussels trying to persuade the European parliament not to water down the deal he had negotiated with European Council President Donald Tusk. While all this is taking place in Belgium, Whitehall officials in London are busy drawing up a Plan B should Cameron come back empty-handed.
Plan B is in case the summit this week fails, a Westminster source told The Times. The source revealed that senior Whitehall figures have been preparing for an alternate plan if Cameron is forced to walk out on 19 February without securing a deal that would convince British voters to remain in the EU.
Officials say that Plan B gives Cameron another few weeks of negotiating with his EU counterparts. He will still be able to call for a referendum on 23 June if he can secure a deal within the time frame, they noted.
The source said: "There is a decent chance there won't be a deal at the European Council - perhaps a 40% chance of failure. It will look like chaos and disaster, but there is almost a month to go until the last possible date for a deal that would still allow a June 23 referendum."
The source continued: "He [Cameron] could hold a second emergency summit, say in the first week of March [and] pull assorted rabbits out of the hat. This blueprint is factored into the negotiations."
UK officials obviously seem to think that Cameron is unlikely to succeed in convincing the MEPs. This is not surprising given the history Cameron has had with the parliament, whose role and importance he has previously played down.
That is not all; in 2005, Cameron pulled the Conservatives out of the EU's mainstream centre-right block - the European People's Party - to form a separate faction. This has resulted in Cameron not attending traditional gatherings of centre-right leaders such as Germany's Angela Merkel, the Financial Times notes.
Poland, it seems, according to The Times, is among several nations bracing itself for a second summit "if Cameron needs to show a fight," according to an EU source. The next scheduled meeting of EU leaders is to take place on 18 March. The newspaper, however, noted that this may be too late for a 23 June referendum vote to take place in the UK.
As to whether Cameron can actually pull out rabbits to impress the European Parliament, is another thing. The FT pointed out that it has started to become increasingly clear that even if Cameron succeeds in convincing EU member state leaders to back the deal without watering it down, he will have to face 751 MEPs to approve the changes Britain wants.
The European parliament will be the key player in implementing the changes that Cameron is seeking which includes migrant workers' access to benefits. But the European Parliament is not scheduled to deliberate on the UK's proposals any time soon. This will only take place after British voters decide whether they want to remain or leave the bloc.
'Monkeys with guns'
Although the leaders of the three largest groups in the European Parliament have apparently "made clear their support" for the UK's proposed reforms, according to Downing Street, there is still no guarantee that the MEPs would back them.
Gyorgy Schopflin, a Hungarian MEP agreed, saying that there was a "distinct possibility" that the parliament would block or unpick Cameron's deal. A senior unidentified official told The Times: "The parliament is unpredictable. It can be monkeys with guns."
Despite holding talks with the leaders of four of the European Parliament's biggest political groups, the parliament's President, Martin Schulz made it clear that even though the parliament had been involved in the preparatory talks, it cannot say for certain that it will be approved.
"To be quite clear, no government can go to a parliament and say: Here is our proposal, can you guarantee a result," Schulz told reporters. EU officials have pointed out that although Cameron can hope for a joint statement by the parliament leaders to back the main tenets of the reform package after the week's summit, none of them would go any further.
© Copyright IBTimes 2023. All rights reserved.