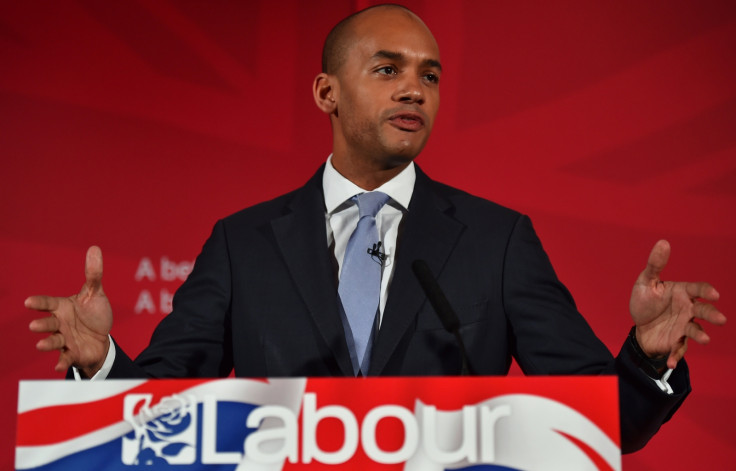 A leading Labour MP has backed one of the most controversial proposals in David Cameron's draft EU deal. Chuka Umunna, the former shadow business secretary and member of the powerful Home Affairs Committee, revealed that he supported the so-called "emergency migration break" during a speech in London on 16 February.
Umunna told the audience at the Britain Stronger in Europe event that pro-EU campaigners should not duck questions around immigration and urged "remain" activists to deal with the issue "head on" in the run-up the EU referendum.
"I genuinely do believe that you cannot have the free movement of people in the same way as the EU was created, where you had six nations with not too similar economies," he said.
"Having people pay into our system with this emergency break mechanism, the prime minister is seeking, I do actually think is a good thing. We should embed the contributory principle into our social security system anyway."
The former Labour leadership contender stressed that he held "no flame" for Cameron, but he argued that that prime minister's renegotiation proposals were "meaningful and deserving of our support". Umunna also unveiled research from the independent think-tank the Centre for Economics and Business Research (CEBR), which outlined the value of the EU's Free Trade Agreements to the UK.
The study, among other things, found that 64% of goods trade is conducted with EU countries and those countries with whom the EU has free trade agreements. But Vote Leave, one of the Eurosceptic groups vying for the Electoral Commission's official Brexit campaign designation, accused Umunna of "scaremongering".
"Claims that trade would be endangered if we Vote Leave are baseless scaremongering," declared Matthew Elliott, chief executive of Vote Leave.
"After we Vote Leave, we will negotiate a new deal with the EU based on free trade and friendly cooperation. We can then take back control of the power to make our own trade deals, helping to boost jobs and prosperity."
Umunna's support for the "emergency migration break" comes after a report from The Observer on 14 February claimed Jeremy Corbyn would attack Cameron over the issue in Brussels this week. The mechanism has proved controversial because it would enable the government to apply to Brussels in a bid to temporarily stop EU migrants in the UK from accessing in-work benefits for up to four years.
However, a spokesman for the Labour leader denied the report when questioned by IBTimesUK and said Corbyn would not be speaking in Brussels. Meanwhile, Cameron is meeting with EU grandees at the European Parliament on 16 February.
The prime minister is reportedly hoping to wrap-up his renegotiation by the end of February to make way for a 23 June vote. The latest telephone poll from ComRes for ITV News, of more than 1,000 people between 11 and 14 February, put "remain' eight points ahead of" leave" (49% versus 41%), with 10% of respondents undecided.