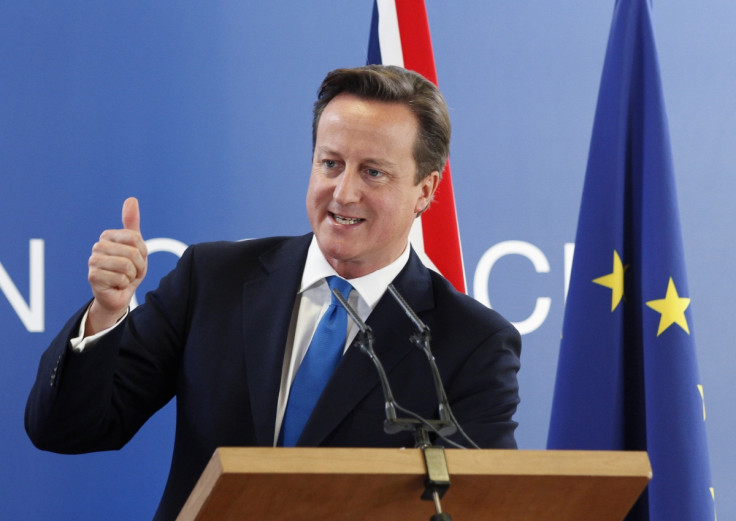 David Cameron's last-ditch talks in Brussels have been overshadowed by a row over the legality of the prime minister's renegotiation settlement with the EU. The PM is yet to seal the reform deal with EU grandees, but Number 10 has apparently already admitted that the settlement will not be legally binding on the European Parliament.
Downing Street reportedly told the press lobby that MEPs could make significant changes to the EU renegotiation package. Vote Leave, one of the groups vying for the Electoral Commission's official Brexit campaign designation, has also published an apparently damning analysis on the issue.
The Eurosceptic organisation claimed the settlement would have the legal weight of an unsigned contract. "The only way to obtain 'legally binding and irreversible' change to the UK's relationship with the EU is to Vote Leave," said Matthew Elliott, chief executive of Vote Leave.
"Cameron is asking voters to sign up to hand more money and powers to Brussels on the back of supposed reforms that will have the legal weight of an unsigned contract."
The development comes as Cameron meets with the European Parliament President Martin Schulz, senior MEPs and European Commission president Jean-Claude Junker. He is hoping to wrap up his renegotiation with the grandees to reportedly pave the way for a 23 June referendum.
The Conservative leader hailed the draft deal, tabled by European Council president Donald Tusk in early February, as "real progress". But Cameron has faced criticism from his own MPs over the proposed "emergency benefit break" rule. The measure would enable member states to apply to Brussels in a bid to temporarily stop EU migrants in their country from accessing in-work benefits.
The prime minister had originally proposed an outright four-year-long welfare payment ban, without having to ask for the EU's permission. Cameron met with Francois Hollande in Paris on 15 January, where the French president agreed to Tusk's draft EU deal.
The latest telephone poll from ComRes for ITV News, of more than 1,000 people between 11 and 14 February, put 'remain' eight points ahead of 'leave' (49% versus 41%), with 10% of respondents still undecided.