It's no secret that the Conservative Party is bitterly divided on the matter of Europe, but now we know the referendum is due to be held on 23 June, and that the cabinet as a whole will recommend that Britain is "better together", several senior Tories have said they will break ranks and vote to leave.
Who's in?
David Cameron, prime minister
Having secured a deal on renegotiating Britain's membership terms he deems satisfactory, the PM has said he will fight to keep the country in with his "heart and soul".
George Osborne, chancellor
Osborne is as strident a defender of the EU as his boss, and his support of staying in has never been in question.
Theresa May, home secretary
After leaving the question open longer than allies on her side might have liked, May finally confirmed this morning that she'd campaign for the 'in' side, after Cameron's deal was announced.
Jeremy Hunt, health secretary
Currently the most unpopular politician in Britain, Hunt has tweeted to say he backs Cameron's deal, but he probably will not be used on the front lines in this campaign.
Sajid Javid, business secretary
Javid is another waverer who has finally come down on his leader's side, despite previously saying that he thought the costs of the EU outweighed the benefits.
Michael Fallon, defence secretary
Fallon has made eurosceptic noises in the past but is too loyal to go against his leader.
Philip Hammond, foreign secretary
Commentators expected Hammond to back the 'in' side, despite his history of euroscepticism. Although he has not publically announced that he is supporting the 'stay' campaign, he has issued tweets and made statements to the press strongly supporting the UK remaining in the EU.
Other ministers to give their backing to the in campaign include:
Patrick McLoughlin (transport secretary), Elizabeth Truss (environment secretary), Nicky Morgan (education secretary), Justine Greening (development secretary), Greg Hands (treasury secretary), Oliver Letwin (cabinet office minister), David Mundell (Scottish secretary), Stephen Crabb (Welsh secretary), Matthew Hancock, (cabinet office minister), Anna Soubry (business minister), Greg Clark (communities secretary), and the Conservative's deputy chairman Robert Halfon.
Score for 'in': 19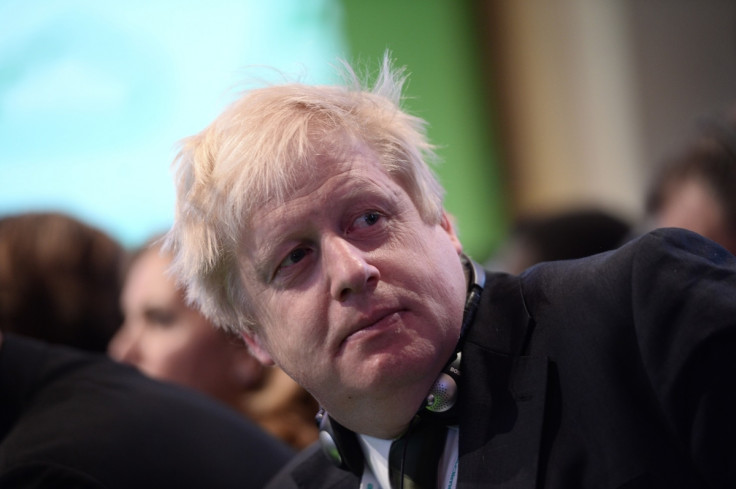 Who's out?
Boris Johnson, mayor of London
Johnson's rapport with the voters mades him a major prize for both camps, despite not actually being a minister. The day after Cameron's announcement, Johnson kept the media, public and his party's leader waiting to hear which side he would join, before announcing to press that he is supporting the 'leave EU campaign' in the late afternoon.
Michael Gove, justice secretary
In a 1,500-word piece released today, Gove wrote of his agony at being disloyal to the government, but concluded that he couldn't bring himself to back a deal with Brussels he considered too thin.
Iain Duncan Smith, work and pensions secretary
IDS was on of the original Maastricht rebels, and has been a eurosceptic for his entire career – his opposition was never a doubt.
John Whittingdale, culture secretary
Another eurosceptic of long standing, Whittingdale's position is not a surprise.
Chris Grayling, leader of the House of Commons
Grayling was recently moved as justice secretary to the lesser role of leader of the House, and feels as though he can campaign more freely.
Priti Patel, employment minister
Patel, who previously worked for the Referendum Party, is likely to become one of the faces of the out campaign.
Andrea Leadsom, energy minister
Leadsom came out as an outer shortly after Cameron's speech today, saying that it was "not a decision I have made quickly or easily".
Theresa Villiers, Northern Ireland secretary
Villiers has previously been a eurosceptic MEP.
Score for 'out': 8
The Undeclareds
The remaining Conservative cabinet members who have not publically declared which side they will support are energy secretary Amber Rudd and chief whip Mark Harper – although both are expected to stay loyal to Cameron – and Jeremy Wright, the attorney general, who remains a wildcard.
Sitting on the fence: 3
UPDATE 5pm, 21 February: Article edited to reflect Boris Johnson declaring he is supporting the 'Leave EU' campaign.