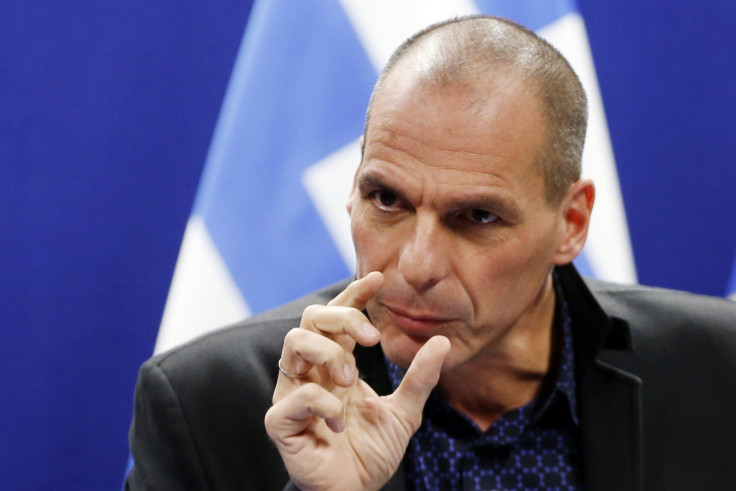 Former Greek finance minister Yanis Varoufakis and Labour's shadow chancellor John McDonnell will be among the speakers at a pro-EU left-wing rally on 28 May. The politicians will also be joined by Green MP Caroline Lucas and Guardian columnist Owen Jones at the 'Another Europe is Possible' event.
Organisers are expecting 1,000 people to turn up at Logan Hall in Central London, as Varoufakis and others make the "progressive" case for a 'remain' vote at the EU referendum on 23 June. Varoufakis, who rose to prominence as he battled with Greece's creditors during its bailout crisis, claimed a Brexit trades on false hope.
"It will not return sovereignty to Westminster. Instead, it will only benefit a segment of the financial elites, strengthen xenophobia and deepen the economic malaise," the left-winger declared. "We must join forces across borders and parties to confront Brussels, and thus build an open, democratic Europe."
Lucas, who so far has not ruled out running for the Green Party leadership, also attacked the official EU referendum campaigns, Britain Stronger in Europe and Vote Leave.
"People are bored of hearing the same old voices in the referendum debate – that's why Another Europe is Possible's tour will be such a storming success," she said.
"We'll be putting forward a positive, progressive vision for Britain's EU membership. The EU guarantees workers' rights, protects our environment and allows us to live, work, study and retire across 28 countries. Of course the EU is not perfect but we're coming together to say that we must stay in Europe to make it more democratic and accountable. By walking away we'd only put our rights at work and our environment at risk."
Momentum, the pro-Jeremy Corbyn pressure group, are also launching their pro-EU campaign to coincide with the Another Europe is Possible event. The move comes after the group's national committee decided to back the 'remain' campaign on 21 May.