EU summit: British voters forced to wait for referendum date as talks drag on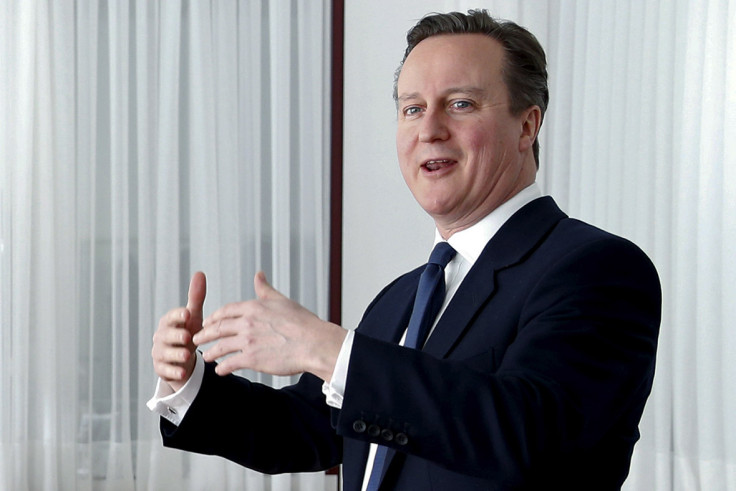 David Cameron has dramatically revealed he will not hold a cabinet meeting on 19 February, as previously expected, as the renegotiation talks over his EU deal are scheduled to continue into the night.
The British prime minister's decision means he will not call the EU referendum today, forcing his Eurosceptic cabinet ministers to hold fire until they publicly back a Brexit.
The development comes after negotiations in Brussels, which started on 18 February, failed to produce a settlement so far. The main sticking points have apparently been around Cameron's welfare proposals.
The Conservative leader wants to stop UK child benefit from being exported to other EU member states, introducing a so-called "emergency migrant break".
The mechanism would allow the government to apply to Brussels in a bid to stop EU migrants in the UK from accessing in-work-benefits.
Cameron has faced resistance from the Visegrád Group (made up of Czech Republic, Hungary, Poland and Slovakia) over the controversial proposals, while Labour leader Jeremy Corbyn branded the renegotiation "largely irrelevant".
The prime minister took to Twitter to give an update on the renegotiation. "Negotiations are continuing into this evening. A Cabinet meeting won't be possible tonight. One will be held if and when a deal is done," he said.
The remarks come after an online poll from TNS Omnibus, of more than 1,000 people between 11 and 15 February, revealed that only 14% of respondents thought Cameron's renegotiation was a 'success', while 37% of people thought the prime minister's efforts were 'unsuccessful'.
An 'English dinner' will be held in Brussels for EU leaders and top civil servants at 7pm (GMT). A deal could be decided during the event, but ITV News has reported that the top politicians have been advised to book hotels for another night – suggesting that the mammoth talks could continue into 20 February.
Away from the EU summit, Eurosceptic campaigners are planning to hold a rally to protest against the renegotiation and call for a Brexit. The Westminster event is organisation by the Grassroots Out group and will feature speeches from Ukip leader Nigel Farage, Tory MP David Davis and Labour MP Kate Hoey.
© Copyright IBTimes 2023. All rights reserved.