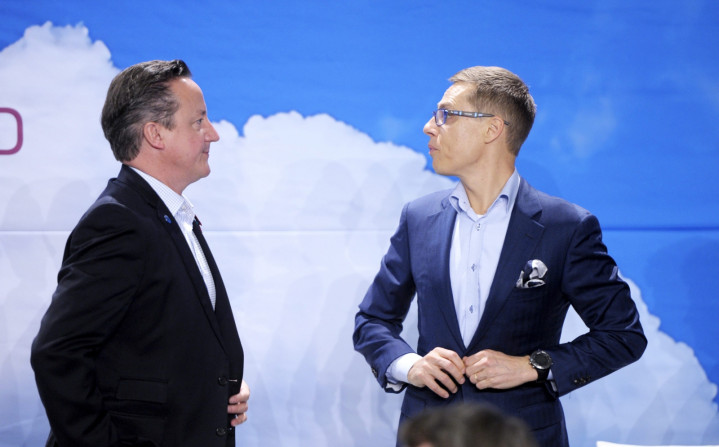 The UK Prime Minister has warned the European Union that there will be a "major problem" if the size of the country's £1.7bn surcharge from Brussels is not reduced.
David Cameron, speaking at the Northern Future Forum in Helsinki, said the time and amount of backdated charges from Brussels must be changed.
"It was right to say that this money shouldn't be paid on 1 December and, as I said, we won't be paying anything like that amount," Cameron said.
"If those two conditions are satisfied, then we can make progress.
"But if not, then I won't be content. But there are discussions going on now in Brussels and I think we should let our finance ministers complete those discussions."
Cameron also stressed that he had been "utterly consistent" on the issue.
"Those are the two issues that I have put on the table and I hope that they can be resolved," the Prime Minister said.
"If they can be, that we will be good; if they cannot, then obviously we will have a major problem."
The Conservative Party leader also said that the EU's freedom of movement principle was not an "unqualified right".
"On the issue of free movement, we did have a good discussion with colleagues last night at the dinner and obviously we have some different perspectives," Cameron said.
"But I think that there was common ground last night on a number of points.
"One is that the concept of freedom of movement is a right, but it isn't an unqualified right."
Cameron's comments come after pressure from his own backbenchers and the rise of the Eurosceptic and anti-mass immigration party Ukip in the opinion polls.
The Conservative leader has maintained that he would hold an in-out referendum on the UK's membership of the EU in 2017 if he gains power after the 2015 General Election next may.
The latest poll from YouGov for The Sun has put the Conservatives at 32%, just one point behind the Labour Party.