More than a fifth of young working-age Europeans are still jobless or not in education more than two years after the EU launched its multibillion euro flagship youth unemployment policy to tackle an issue the French president warned would turn into an existential crisis for the project.
A question mark hangs over the Youth Guarantee amid concerns that it is too slow to be implemented, underfunded and failing in its central promise to give every young EU citizen a quality offer of employment, education or training if they are unemployed.
Katy Jones, a youth unemployment expert and an academic researcher at the University of Salford, told IBTimes UK that while delays are inevitable on large-scale projects, the EU must keep in mind "the urgency of the problem both on an individual level for the young people who have found themselves unemployed and for the broader economy".
More than a third of jobless European under-25s are long-term unemployed, meaning they have been out of work for more than a year. Marta Makhoul, technical officer at the United Nation's International Labour Organisation (ILO), said this is the "major problem":
This is very, very dangerous that they didn't get the transition from school to work. Why? Because this has lifelong consequences for the young people.

All in all, this leads to social exclusion of these young people. This is the major challenge that we have to face. And we are not sure that the youth guarantee can address this major challenge.
The scarring effects of youth unemployment are well documented. Those out of work while young tend to earn lower wages, have smaller pensions, suffer with health problems and are more likely to commit crime or antisocial behaviour. More broadly, the growth potential for economies is weaker so the standard of living for everyone will suffer. Far-sighted finance ministers should take note: these people will cost more to look after and pay less into the system.
Wounded European project
Growth may slowly be returning to the EU after several years of recession and stagnation. But some eurozone member states in particular continue to suffer from an unresolved financial crisis that almost brought the currency area down. Southern European states are the worst affected.
In stricken Greece, 49.7% of young people are unemployed, according to Eurostat data for May 2015. In Spain, 49.3%. Croatia, 43.6%. Italy, 41.5%. Cyprus, 34.4%. Portugal, 33.3%. For the 28-member EU as a whole, 20.6% – more than a fifth of working-age young Europeans. In the eurozone, it is even higher – 22.5%. These rates have fallen since 2013. But they remain painfully high. It is a huge wound for the European project. If not stitched up and healed, it may be critical.
The Youth Guarantee is simple in essence: a commitment to ensure that all young people under 25 get a good-quality, concrete offer of a job, apprenticeship, traineeship, or continued education within four months of them leaving formal education or becoming unemployed.
It was adopted in principle by the EU Council. But the 28 member states are free to interpret its implementation in different ways. Some have embraced the successes of similar Nordic guarantees in the 1980s and 1990s, which partly inspired the latest European push. In Finland, an EU member, such a guarantee has been in place since 1996.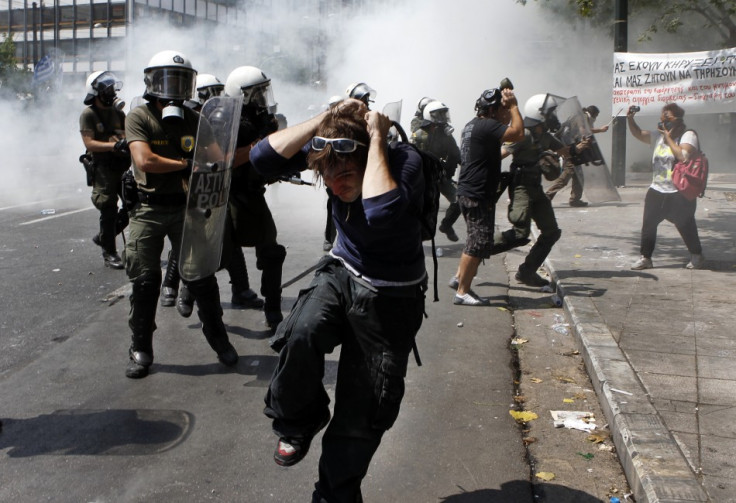 "A Eurofound evaluation found that, in 2011, 83.5% of young job seekers received a successful offer within three months of registering as unemployed," says the EU's Youth Guarantee web page. "The Finnish scheme has led to personalised plans for young people being drawn up more quickly, ultimately lowering unemployment."
But Finland has a youth unemployment rate of 22.8% -- above the EU average. The UK, which opted not to adopt a full guarantee but committed to the spirit of the policy and will use the new European funds to support existing work such as the Youth Contract, has a youth unemployment rate of 15.7% -- far below the EU average. Salford's Jones said:
I think it's disappointing that our government didn't sign up to it. Perhaps there are language issues around it, they didn't like the sound of 'guarantee'. They have introduced the Youth Contract. The evidence on job creation policies in general is pretty mixed. There are the potential disadvantages like people might get locked into those programmes and not go on to unsupported employment; there's potential for high levels of dead weight and substitution. But then, actually, if you look at those kinds of programmes with respect to young people specifically, they do tend to work quite well.
The ILO's Makhoul said the Scandinavian guarantees, which were broadly successful, have lessons for the EU in design and implementation. "Namely: early intervention, identification of the right target groups, good institutional frameworks, high quality programmes and sufficient resources," she said.
Quality offers?
European auditors highlighted some areas for concern in a March 2015 report. They said the Youth Guarantee is at risk of funding problems. When the French president Francois Hollande unveiled the policy in 2013, he said it would need €21bn (£15bn, $23.3bn) a year across the whole of the EU. But the EU is only injecting €6bn in annually, leaving it to national governments to top up the rest. At a time of austerity, when treasuries are working to close deficits, this is a big ask. The EU, however, puts the cost of inaction at €153bn in mopping up after the problems of youth unemployment as well as lost economic potential.
"The investment is not significant enough. It's fine, but it's not enough – not at all," Makhoul said. Analysis by the ILO shows that 60% of member states have budgeted less than recommended, leaving a €7.3bn funding gap.
Perhaps more significantly, they found no concrete set of guidelines by which to measure whether a job offer could be deemed "quality" as the policy stipulates. While such guidelines exist for apprenticeships and training, this is not the case for jobs. The Party of European Socialists (PES), which holds 190 of the 751 European Parliament seats, is pushing hard for the offer of what it calls a "decent" job under the guarantee, which it claims as a campaign victory. The PES is also demanding recognised certificates are issued at the end of apprenticeships and training courses, as well as work contracts for apprentices which clearly define the learning outcome, decent pay, working hours expected and duration.
PES President Sergei Stanishev told IBTimes UK:
Youth unemployment can affect a young person's employment prospects for the rest of their lives. That is why, as part of our determination to get more young people into work, education or training, we at the Party of European Socialists campaigned for a European Youth Guarantee.

Where properly funded and implemented, Youth Guarantees in European Member States have shown great successes in supporting young people to become thriving members of the European workforce. To get young people in Europe working, Youth Guarantees must provide quality jobs and training, they must be broadened to be available to all young people in Europe, and they must be easily accessible for those young people who need it.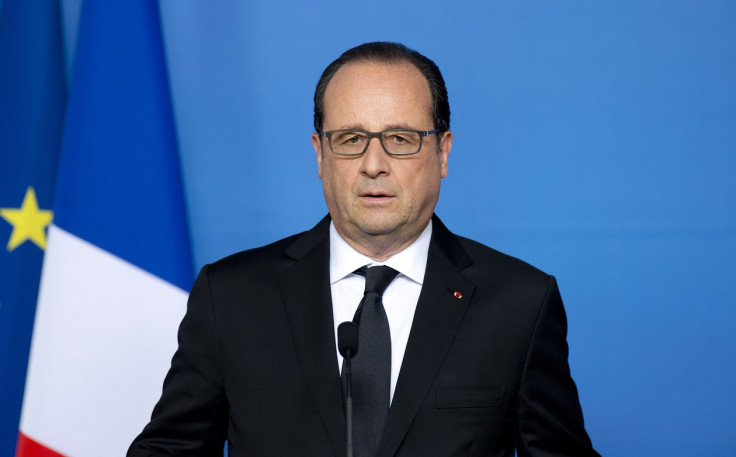 The central challenge will be to ensure young people get the quality offer being promised. Makhoul of the ILO said the EU needs to "ensure quality and sustainability of the opportunities under the Youth Guarantee -- and not only the quantity of jobs".
We fear that now in the implementation of the guarantee, policymakers, of course ,have an interest to reduce their unemployment rates in their countries. But we fear that these offers might lack the quality dimension. So that, for instance, if you offer a language course to an unemployed person, and he gets this benefit from the Youth Guarantee, what happens after this half year with the young person? Can we really ensure the employability of this young person or not? Avoid low-quality offers and instead provide sustainable training and employment opportunities, and more effectively reintegrate young people into the labour market.
Too early
Because of the complexity involved in rolling out such a huge scheme, and the number of different organisations and people who need to be involved in implementing the Youth Guarantee in each member state, there are frustrations at the pace things are moving. Every member state has had its individual implementation plan approved by the EU. But while some member states moved quickly, or already had similar frameworks in place, others have only now in 2015 started Youth Guarantee work with their unemployed young people. Its proponents say we should give it time to work – it is still early days.
At the end of 2014, the EU published a report highlighting a number of the efforts made so far by member states to implement the Youth Guarantee. In Belgium, the Brussels public employment service created a new dedicated Youth Guarantee service "whose role is to provide specific support in finding jobs and internships to young people officially registered as jobseekers". Romania created 27 Youth Guarantee centres which give targeted, personalised career support to jobless young people. Malta is subsidising the wages of new young hires who were previously unemployed. There is clearly some movement across the EU on the Youth Guarantee.
"The problem is that it was only implemented a few months ago. So for us at the ILO at this stage it's a bit too early to conduct an empirical evaluation on its impact and effectiveness at this point," Makhoul said, adding that "the majority of European countries have already taken important steps to establish the Youth Guarantee".