Eugene Kaspersky, chief executive of Russian cybersecurity firm Kaspersky Lab, says he will willingly share the source code of Kaspersky Lab software with the American authorities, if required.
Kaspersky has posted a blog post stating that he is willing to give the US government "any assistance it might need" to dispel the belief its anti-virus software could be used to help infiltrate American government systems and used for espionage purposes. "We've got nothing to hide," he stated, denying any links to the Kremlin.
"It seems that because I'm a self-made entrepreneur who, due to my age and nationality, inevitably was educated during the Soviet era in Russia, they mistakenly conclude my company and I must be bosom buddies with the Russian intelligence agencies," Kaspersky wrote.
"While I find these ongoing accusations and false allegations extremely frustrating, I've noticed that all the attacks possess a few things in common, including a complete lack of evidence, conspiracy theories, assumptions reported as irrefutable facts and anonymous sources."
"Frustrating" US-Russia tensions
On Tuesday 27 June, the FBI questioned at least a dozen Kaspersky Lab employees in their homes to ask about the internal structure of the company, which is headquartered in Moscow. Roughly 24 hours later, a Senate spending bill proposed banning its software over spying fears.
His comments highlight the complex nature of the global security industry, especially when it collides with geo-politics. As tensions between the US and Russia escalated, Reuters revealed on Friday 30 June that Western tech firms had lobbied to soften Russian import sanctions.
Currently, US sanctions on the country mean it is a crime for US companies to forge business relationships with Russia's Federal Security Service (FSB). So for major American technology firms, the restrictions are just as frustrating as they are for Kaspersky.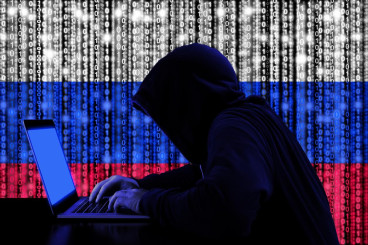 Since the FSB regulates imports of products containing encryption, it is the gatekeeper to another major market of potential customers Silicon Valley would like to get its hands on.
Industry lobby groups, including the US-Russia Business Council and the American Chamber of Commerce in Russia, reportedly contacted US embassy officials to argue that import restrictions would result in them losing revenue and limit their distribution in the lucrative Russian technology market.
The sanctions were designed to punish Russia for its alleged hacking campaign during the 2016 US presidential election. Yet Alexis Rodzianko, president of the American Chamber of Commerce in Russia, told Reuters they would mean Russia was "dead for US electronics".
Tensions remain high between the US and Russia following the 2016 Democratic National Committee (DNC) cyberattack and other political entities, later linked to two known, and allegedly state-sponsored, hacking units dubbed Fancy Bear (ATP28) and Cosy Bear (APT29).
Russia demanding source code too
Demands for source code, as referenced by Kaspersky, are on the rise. To operate in the country, Russian authorities demand foreign tech firms provide unprecedented access to their software code while also complying with a law asking all data on Russian citizens be held domestically.
It recently emerged that companies including IBM, Cisco, Hewlett Packard Enterprise (HPE) and McAfee have accepted the demands. Other firms, such as networking website LinkedIn and chat service Telegram, faced being blacklisted completely after attempting to fight the law.
Russian requests for source code are designed to ensure no external spy agencies have inserted "backdoor" access that will let them infiltrate computer networks covertly.
In the past, Eugene Kaspersky has said that he is willing to share the source code of Kaspersky products with any government, but he does not aid state espionage or hacking.
"I have no ties to any government, and we have never helped, nor will help, any government in the world with their cyber-espionage efforts (cyber-espionage is what we're fighting!)," he wrote in his blog update, adding that prohibiting the sale of technology is a dark, dangerous, path to walk.
"If banning technologies from companies from other regions is the path we're on now, imagine just how easy it would be for any other country to exclude US companies from governmental contacts using the same unjust, invalid arguments," he stated. "We want the government, our users and the public to fully understand that having Russian roots does not make us guilty."