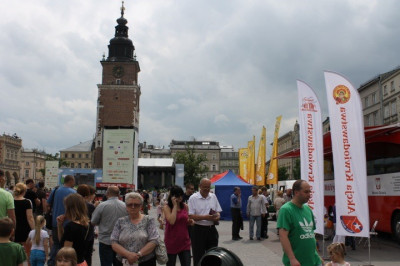 As England jetted off to Donestk today to prepare for the first of their three group stage matches, it would have been with a heavy heart as the team said goodbye to their base at quaint Krakow for now at least.
When England signed on to stay at the training base, many questioned their tactics, with the games having not yet been announced and the possibility of a great deal of travel time should they play their matches in the Ukraine.
And when the worst outcome happened in the draw - the Three Lions receiving all three of their first games in another country to their base - the criticism got louder.
But one of the clear tactics of the FA, encouraged by incoming manager Roy Hodgson, has been to get involved within the host cities before the squad fully concentrate on their games at hand; a strategy much unlike the one in South Africa for the 2010 World Cup where they stayed hidden from the main towns and tourist spots.
And with the disappointment that came with that experience, England have shifted much more towards being a part of a community during a tournament rather than shunning it.
And Krakow certainly has a lot to offer in that respect; while Warsaw is seen as the business capital, it's nearby neighbour city could be the glamorous alternative, providing beauty, history and salvation from the skyscrapers and corporate types.
England players have taken a tour of the city, and from arts to food and tours of what used life to be like in Poland, Krakow has offered it all as the side got ready for an uphill battle in Euro 2012.