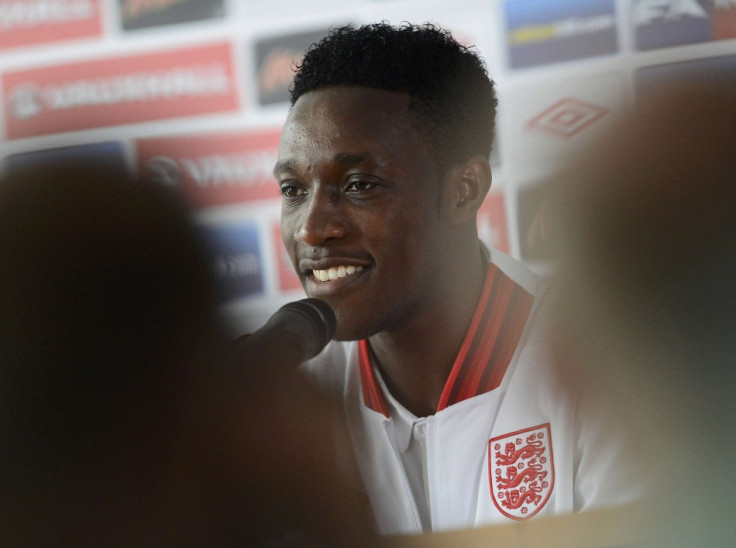 It's been a very different England line-up to the one of previous tournaments, but Danny Welbeck and Jordan Henderson are both standing strong amongst the pressure as they work to beat the low expectation set upon them by fans and pundits alike.
Both have had very different seasons in the Premier League, with Welbeck having a brilliant season for Manchester United after returning the club from a loan spell, while Henderson has often struggled under his high price tag and need to deliver for Liverpool after making the move from Sunderland last summer.
And with both making their first mention in a major tournament for their country's senior side, Welbeck insisted that he isn't letting the pressure of past failures bother himself or any of the rest of the squad as the side prepare for their second game in the Ukraine on Friday night.
"I think once you come out here we just want to play our normal game, we don't see it as a massive challenge or something that's too big for us," he said.
"It's something we've been looking to do ever since we signed on as a schoolboy, and I think to come out here and play for England it's a massive occasion but we've just got to play the game and not the occasion."
Welbeck's words are particularly wise, with England coming off a disappointing World Cup in which they were expected to deliver but came up short on numerous occasions.
And Henderson, who has had to handle a great deal of criticism over his selection, also appears to be dealing with the pressure of backing up the likes of Steven Gerrard and Scott Parker with quiet confidence.
"Obviously I was delighted to get on," he said of the France game, in which Henderson came on in the final 15 minutes.
"But I think Steve and Scott did very well in there, I think they're both fit enough to last a full game but I was delighted to get on and it was a great experience."
Welbeck was also delighted to receive his first start for England, but he would rather talk about the start for the team as a whole.
"Obviously I was really excited to be involved in a major competition for England, and to make a start I was really honoured," he explained.
"It's a great start, we set up our form and we really want to build on that and we can improve a lot more."
While many wrote England's chances off in the competition, saying they didn't have the experience to stand alongside the likes of Holland, Germany and Spain, their inexperience could well work in their favour as they work to build on a decent result from France in the first match.