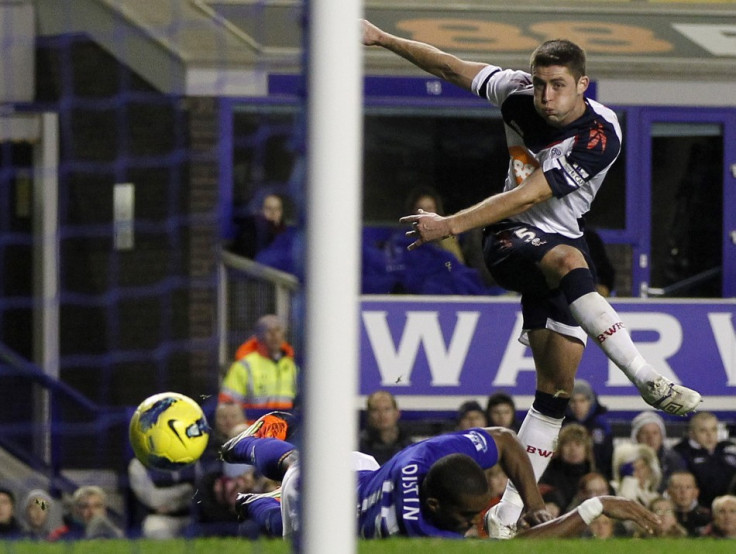 Chelsea defender Gary Cahill has said he has no problems with England's style of football, as long as they win the European Championships. The player was quoted in a Goal.com report.
Cahill transferred to Chelsea from Bolton in the January transfer window and helped the Blues to wins against Barcelona and Bayern Munich, on their way to Champions League glory. The team received several negative remarks for their style of play during these games but Cahill has admitted he would not mind doing the same thing during England's games in Poland and Ukraine this summer.
"Winning is what's on top of everyone's agenda here. It is whenever you go into a competition like this. You look to achieve the best you can and that means getting to the final," The Sun quoted Cahill as saying.
"Whether that means going there and playing great football or playing backs-to-the-wall football, I don't mind because it is all about winning. Look at Chelsea's success against Barca, that wasn't pretty football but we got the result and that was the main thing," he added, according to the ESPN.
When the 26 year old defender came to Chelsea at the beginning of the year, many questions were raised over his ability to deliver in big games. However, Cahill proved his worth during the Champions League, when he defended exceptionally well during Chelsea's tie with Barcelona. He added that his personal experience with the Blues in Europe would stand him in good stead during the summer's tournament.
"It's been great experience for me playing in those big games and it will stand me in good stead. If there was criticism people could level at me before, it was I hadn't played in any big games," he said, according to The Sun.
"Hopefully I have put that to bed now and I'm looking forward to playing in even more of these huge games now. The Champions League was my biggest test so far. But my next big test now comes with England," he added.
The former Aston Villa man claimed all his childhood dreams and aspirations were finally coming true.
"When you are young you just want to play first-team football in front of crowds. Then you want to play in the Premier League, then the next step is to play for one of the top teams and then you want to play for your country," he added.