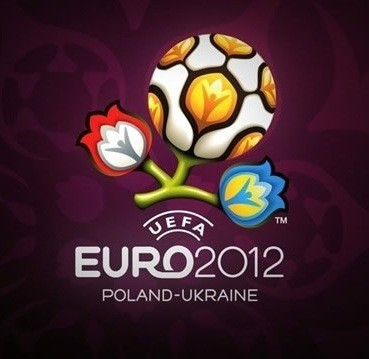 After the thrill of the first few games, all 16 teams at the 2012 European Championships will have to buckle down and pull out all the stops, regardless of how excellent a position each may be in. Germany, for example, riding on Bayern Munich striker Mario Gomez' three goals of the tournament, have all but assured themselves of a place in the quarterfinals and a game against, potentially, either Russia or the Czech Republic. Die Mannschaft coach Joachim Low, however, will know that in so short a tournament as this, it only takes one bad game or one poor result to send a team packing.
The tournament's defending champions, Spain, are not in so fortunate a position though. Vicente del Bosque's star-studded line-up face a slightly uphill task in even ensuring they do qualify for the knock out stages and not fall embarrassingly at the first hurdle - an unthinkable thought for a team with the likes of Xavi, Andres Iniesta, Cesc Fabregas, David Silva, Juan Mata and Xabi Alonso in their ranks. Surprisingly, such could well be the case on Thursday evening, if Spain fail to beat Ireland and Group C leaders Croatia claim all three points against Italy.
The Euro 2008 and World Cup 2010 winners failed to bring their shooting boots to their opening game against Italy and despite dominating much of the game with their trademark Barcelona-style tiki-taka passes, could only scrape a 1-1 draw. Much was made after the game of del Bosque's bizarre team selection (he started without a recognised striker, preferring to rotate Iniesta, Fabregas and Silva in a "false nine" role) and Chelsea striker Torres' two horrendous misses but the truth was Spain did not do enough to win. Granted they were playing a team who are defensive experts but for a team with continuing world domination in mind, three points was a must.
Ireland, on the other hand, came to Poland and Ukraine with very little expectation of success and a desire only to not become the whipping post of a group with two Euro champions and a team which finished third in the 1998 World Cup. Their opening game was a less than impressive 1-3 defeat to the Croatians, who were as clinical as the Irish were lacking in top-class players. As ever, the Irish fought bravely but, in the end, it wasn't enough.
The Build-Up:
Spain - The Spanish have been the dominant footballing force in the world for at least four years now. They have unquestioned talent at almost every position and a manager whose man-handling and tactical skills allowed him to control the Real Madrid dressing room and win, in the bargain, two Spanish league titles and two Champions League crowns in four incredible years. Starting with Madrid's Iker Casillas in goal and finishing with Barcelona's David Villa up front, the national side, when it is at full strength, is an awesome proposition. Unfortunately, they are not and have not been quite the same, mentally, for some time now.
The absence of the Barcelona duo of central defender Carlos Puyol and Villa has left gaping holes at both ends of the pitch and although Madrid's Sergio Ramos has filled in ably, Torres' lack of any kind of form and del Bosque's unwillingness to give Valencia's Roberto Soldado (27 goals in 51 appearances in all competitions for 2011/12) a chance makes it harder for Spain. In addition, midfield general Xavi is clearly reaching the end of his career. Bold decisions are needed if Spain wish to remain in Poland and Ukraine. The question is - can del Bosque make them?
The Spanish tend to emulate Barcelona and line up with a 4-3-3 formation. However, in the past that relied on Torres playing the centre-forward role and scoring goals... something he doesn't do anymore. In addition, the injury to Villa means del Bosque must either call on a third striker (like Soldado) or resort to the "false nine" approach that Pep Guardiola ran at Barcelona. The difference is Guardiola has Leo Messi and as excellent as Iniesta, Pedro and Fabregas are, they are not in the same mould as the Argentinean.
Xavi in the central midfield role, flanked by Sergio Busquets and Xabi Alonso makes for a strong midfield on paper. However, the problem here could be work rate. Busquets and Alonso will provide the running and be tasked with covering Xavi. However, this is not Alonso's usual role and that could be an issue.
Defensively, the loss of Puyol notwithstanding, Spain are fairly settled. Casillas is untouchable, with good reason. The central defensive pairing of Ramos and Barcelona's Gerard Pique is strong and capable and Valencia's Jordi Alba has made the left flank his own. The right back slot is faintly problematic but if Alvaro Arbeloa can reproduce the solid but not necessarily stunning displays from his Real Madrid form, Spain are set.
Spain must beat Ireland to remain with a chance of securing a quarterfinal berth and while a draw or defeat will not permanently close the door, it will make things harder for them, both in terms of statistics and mental fortitude.
Ireland - Giovanni Trapattoni's Ireland were, as ESPN put it, defensively naïve against Croatia. They cannot afford to be the same against Spain. The champions have too much talent and too much at stake to not grab opportunities on a silver platter. Ireland came into the tournament in reasonably good form, having lost only two competitive fixtures in Trapatonni's four year reign. The loss to Croatia puts them in the same boat as Spain - a win or at the least a draw is vital to remaining in the tournament.
The Irish do not boast star players, unless former Liverpool striker Robbie Keane and goal keeper Shay Given fall into that category and, with all due respect to them, at this level, they really aren't there. Unsurprisingly then, Trapattoni inclined towards the same defensively solid base that saw the Irish finish as the play-off team with the best defensive record. This means the Irish will, probably, line up again with a variation of a 4-4-2, with Keane dropping as a second striker to Kevin Doyle.
Trapatonni's 4-4-2 is an old-fashioned one, with a flat-back four, two central defensive midfielders channeling the ball down the flanks to a big striker nodding it off for a smaller, more mobile partner. He is unlikely to change much, meaning John O'Shea and Stephen Ward will retain full back positions and Richard Dunne and Sean St Ledger will protect Shay Given. The wide men are usually Damien Duff and Aiden McGeady and the central midfielders Glenn Whelan and Keith Andrews
The biggest issue for Ireland on Thursday will be that central midfield area. Whelan and Andrews tend to sit rather deep, something they cannot afford to do against Xavi and co.
Team News:
Spain - Fabregas may have to sit this game out. The former Arsenal star carried a thigh injury into the tournament and there are fears he may have aggravated it against Italy. His absence could mean del Bosque is forced to return to a more conventional striker-led formation and he is expected to call on Torres, despite his poor performance in the last game, if he does.
Ireland - There are one or two concerns for Trapattoni, most notably over central defender Dunne. The former Manchester City player suffered from blisters and fatigue after the Croatia game but is expected to play unless seriously ill. The big news, however, is star goal keeper Shay Given missed training earlier in the week, as did midfielder Darron Gibson. Neither has been ruled out so far.
Facts:
Spain completed 672 passes in their first game, against the Italians' 341
Aiden McGeady won his 50th cap for the Republic of Ireland, against the Croatians; Kevin Doyle is on 49
Spain are unbeaten in a competitive game since the opening game defeat to Switzerland in the 2010 World Cup
Spain have kept clean sheets in eight of the last 12 game against the Irish
The Irish have not beaten Spain in a competitive game since a 1-0 World Cup qualifier in 1989
Where to Watch Live:
You can follow the game live from 7.45 pm BST on iTV 1 and iTV 1 HD, as well as BBC Radio 5 live and the official UEFA Web site. You can also catch highlights on BBC One and the BBC Sport Web site