The England football fans rioting in Marseille are "embarrassing" their country, according to the shadow home secretary. Police in the southern French city have used tear gas two days in a row in an attempt to disperse crowds.
In a series of tweets, the Labour MP Andy Burnham hit out at fans causing trouble for French police wearing riot gear, by throwing bottles at them. He also mentioned the heightened threat of terror currently gripping France as it hosts the 2016 European football championships.
Dave Tomlinson, a representative of the Football Supporters' Federation who is currently in the city, told BBC News it was "disappointing to see any problems", but admitted that there had been "quite a lot of provocation" both from local football firms, and from Russian fans.
"We understand from the reports that it's a very small minority England fans that have been involved," he said. "We also understand that unfortunately there has been quite a lot of provocation from the French and also the Russian elements that are in the area."
He also pointed the finger at the French police, whose style is "a little bit different" from the way English officers take charge of matches. He said: "the first option at the moment seems to be that the French police are going to put tear gas in the areas where there is potentially going to be problems."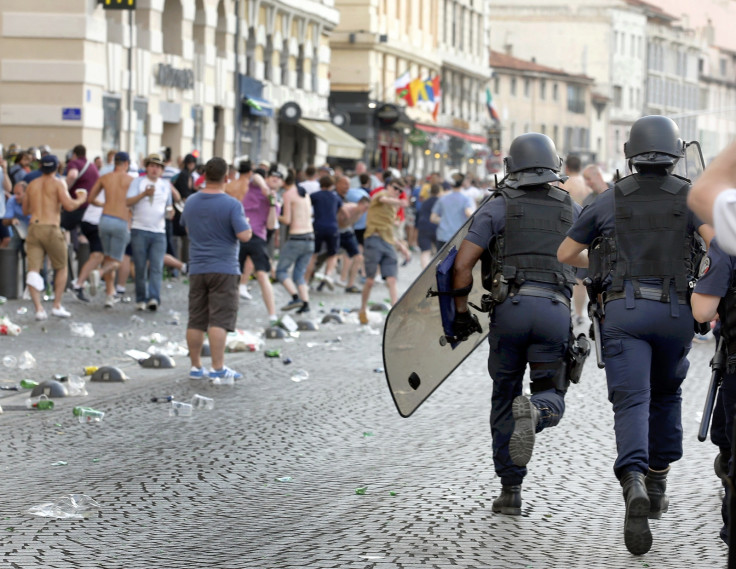 Burnham, for his part, acknowledged that the English fans were goaded by rival supporters, saying: "Prepared to believe there was provocation. But been away with England enough to know they're not blameless."
The English contingent has arrived in the port city of Marseille as their team prepares to play its first game of the tournament against Russia tonight at 8pm in the Stade Velodrome. The team's next two matches - when they play Wales on Thursday 16 June, and Slovakia on Monday 20 June - are due to be held in Lens and St Etienne respectively.