Islamic State (Isis) has claimed responsibility for the killing of the elderly Hindu monastery worker found dead in Bangladesh on Friday. His stabbing was the third in the past week in a string of murders targeting people belonging to religious minorities.
The 60-year-old was found dead on Friday morning, lying on the streets in a pool of blood close to the monastery where he lived. IS (Daesh) reportedly made the claim through its Amaq news agency.
The series of brutal killings of non-Muslims and secular leaders in the Muslim-dominated country by suspected Islamic militants forced the police to launch a nationwide crackdown on the perpetrators. Police have reportedly arrested hundreds of suspects so far, yet the killings have continued. In the past week, the IS claimed responsibility for the killing of an elderly Hindu priest and a Christian shopkeeper. It was followed by the killing of a Muslim woman married to a counter-terrorism police official.
The veteran Hindu monastery worker Nityaranjan Pandey became the latest IS victim, Reuters reported, citing a report published on Saturday, 11 June, by US-based monitoring service Site Intelligence Group. The monitoring group revealed that so far, the Islamic militant group has claimed responsibility for 21 attacks since September 2015, when it made its first claim. Another Islamic outfit, the al-Qaeda, has reportedly claimed most of the other killings.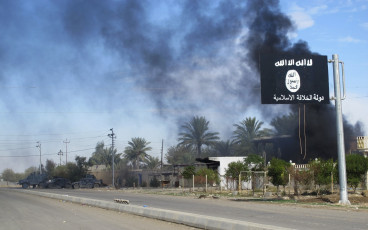 Although the Bangladeshi government denies the presence of IS and al-Qaeda in the country, more than 30 people – including members of religious minorities, liberal bloggers and academics – have lost their lives in militant attacks since February 2015. The government blames it on domestic militants backed by opposition parties, while the opposition blames the government.
However, analysts believe that a climate of intolerance in the country's politics has encouraged religious hate crimes.