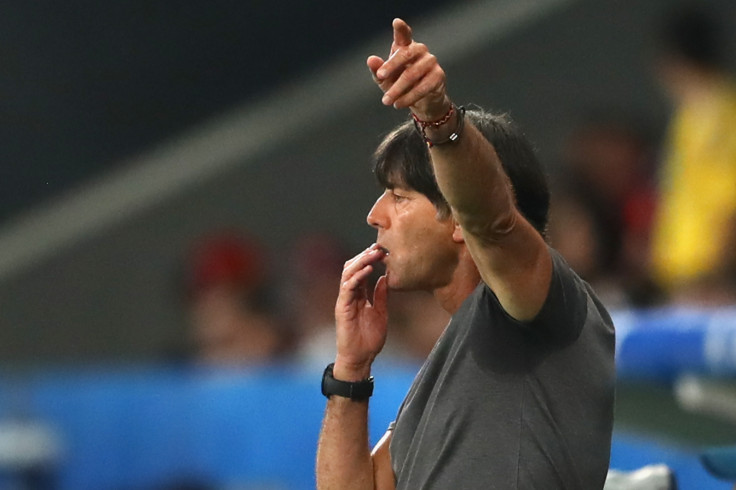 German manager Joachim Low has apologised after he was filmed on the touchline putting his hands down his trousers and sniffing his fingers.
The 59-year-old caused disgust and was heavily ridiculed on social after he was seen reaching down the back and front of his trousers and smelling his hands during Germany's 2-0 win against Ukraine in their opening match at Euro 2016.
When asked about it, the 56-year-old told reporters: "I saw the pictures as well and obviously sometimes you do things subconsciously. It happened and I am sorry." He added: "It was adrenaline and concentration. I will try to behave differently in the future."
The incident was laughed off by German forward Lucas Podolski, who insisted it was not a problem. He said: "I believe 80% of you, and me as well, sometimes scratch your balls from time to time," Podolski said with a laugh. "So everything is fine. It is not an issue in the team."
Germany are set to play Poland in their second Group C match on Thursday evening (16 June), with a victory securing their entry into the last 16 of the competition.