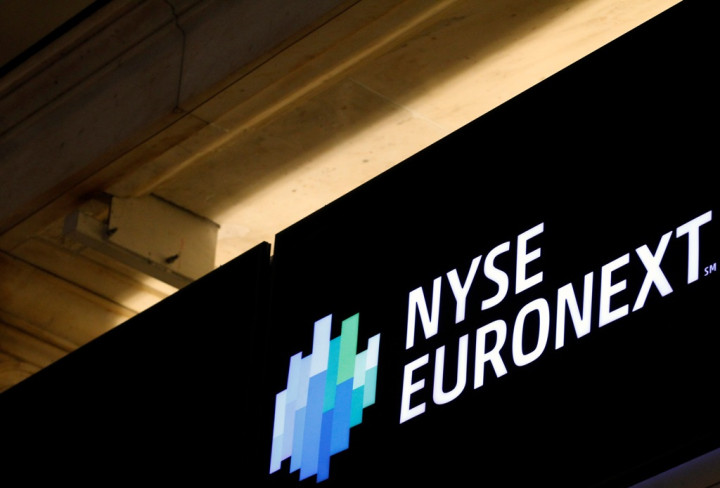 Intercontinental Exchange (ICE), which controls the New York Stock Exchange and the bourses of Paris, Brussels, Lisbon and Amsterdam, has kicked-off the initial public offering of its Euronext NV division.
Euronext hopes to raise between €880m and €1.158bn through the initial public offering that could value the European stock markets operator at as much as €1.75bn.
ICE proposes to offload up to 60.15% of Euronext through the share sale, expected to be priced at between €19 and €25 a share.
ICE said the public offering will target institutional and retail investors in Belgium, France, the Netherlands and Portugal.
ICE intends to list Euronext's ordinary shares on Euronext Paris, Euronext Amsterdam and the Euronext Brussels bourses intially. A Euronext Lisbon floatation will follow the IPO, according to a 10 June statement by ICE.
A group of institutional investors, which includes French banks BNP Paribas and Societe Generale, Dutch firm ABN Amro, Belgian government investment vehicle SFPI, European clearing house Euroclear, and a unit of Portugal's Banco BPI, will pick up a 33.36% stake in Euronext NV at a 4% discount to the IPO price.
In addition, other institutional investors have agreed to buy about 2% of the shares in the imminent listing at the IPO price, the statement added.
ABN AMRO Bank, JPMorgan and Societe Generale are acting as joint global coordinators. Goldman Sachs, ING and Morgan Stanley are acting as joint bookrunners.
BBVA, BMO Capital Markets, BPI, CM-CIC Securities, Espírito Santo Investment Bank, KBC Securities and Mitsubishi UFJ Securities are acting as lead managers.
BNP Paribas is acting as the sole advisor to the Euronext Board of Directors on all matters related to the IPO, the statement said.
Dominique Cerutti, chief executive of Euronext said in the statement: "Euronext's role in supporting the real economies of Europe will be further strengthened by our independence and we believe that we are well positioned to develop our markets across Europe, by optimising our underexploited businesses and repositioning as a leading capital raising centre."
Atlanta, US-based ICE, a futures exchange, completed its $10bn buyout of NYSE Euronext on 13 November. The combined company has become the third-largest stock exchange group the world over.