You would be forgiven for being remiss in your recollection of the last Chelsea youngster to make significant waves at Stamford Bridge during the Roman Abramovich era; there haven't been any.
Hindsight may be a wonderful thing, but Chelsea's scattergun approach to their young castoffs, coupled with their enormous spending, represents the crudest way to run a football club in the modern era.
Arguably, success of those youth players dismissed over the past decade by Chelsea has been sporadic; Scott Sinclair's emergence has stalled at Manchester City while Miroslav Stoch has the Fifa goal of the year award to show for his career since his failed spell in west London.
But if Chelsea felt completely justified by their decisions, Wednesday's Europa League final against Benfica in Amsterdam might work to reassess their trigger happy approach to their youth products.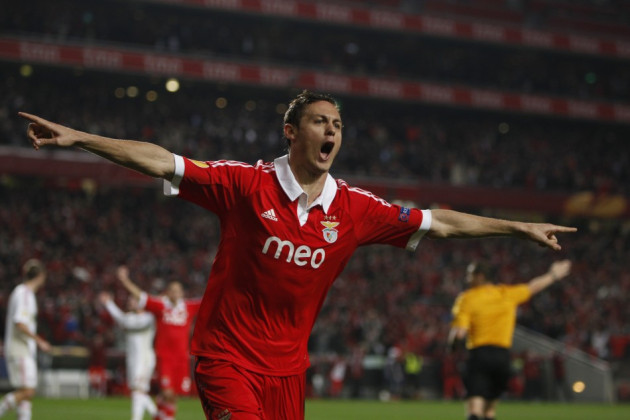 While David Luiz and Ramires will play against their former side in the Dutch capital, Nemanja Matic will come face-to-face with Chelsea on biggest stage of his career. Chelsea are still the same ruthless machine, but Matic is nesr unrecognisable.
The ex-Kosice man made two appearances for the club, both in the Premier League, during two years at Chelsea before a permanent move to Benfica in 2011.
It was an unsavoury way for Chelsea to treat a player who they beat rivals Tottenham Hotspur to in 2009. If Matic was uncomfortable in his own skin during his days at Stamford Bridge, unsure of his role, the player Chelsea will encounter at the Amsterdam Arena is among the most comfortable and brilliant European football has to offer. The fulcrum of the midfield, and a player the European champions can only dream of.
If his performances amid Benfica's long unbeaten run which stretched back until October before defeat by Fenerbahce in the semi-final first leg isn't enough evidence, then the dramatic swelling of his transfer value just two years after his arrival indicates his current worth to the Portuguese giants.
Having been a makeweight in a deal to bring Luiz to The Blues in January 2011, Matic's value now outstrips that of the original deal he influenced. Now the Portuguese footballer of the year elect, with a buyout clause of €45m, Matic possesses the intelligence to pass Chelsea out of the Europa League final.
Such is Chelsea's current problems with their defensive midfield shape, with John Obi Mikel frustratingly inconsistent and neither Frank Lampard nor Ramires possessing the defensive tendencies required, Matic would have represented the ideal candidate to fill the void had a little more faith been shown.
The Chelsea management carousel suggest Matic was a victim of non-footballing circumstance, Carlo Ancelotti on this occasion the guilty party.
Should Matic's performance in Amsterdam on Wednesday be the straw that breaks the camel's back for Chelsea then it might be the only positive they take from the evening. Should the Serbian hit his straps, Benefica will be hard to stop.