Europe to become centre for drone innovation with 150,000 extra jobs by 2050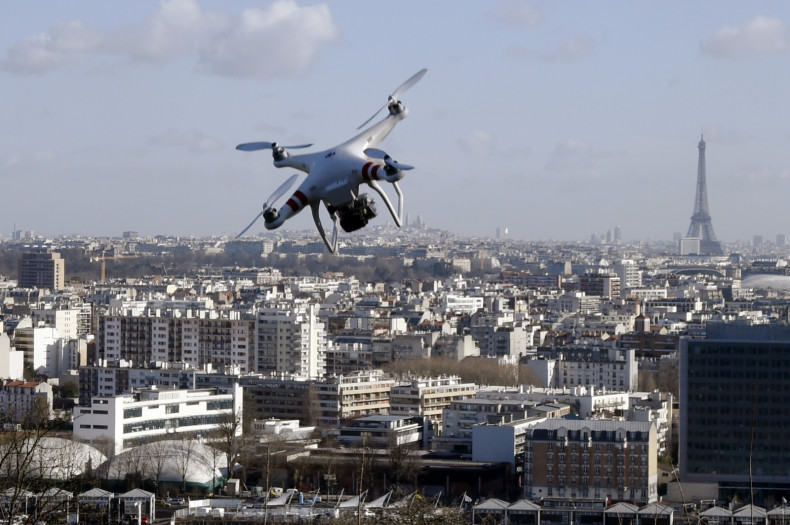 The House of Lords believe that if the UK and Europe legislate appropriately when it comes to drones, an industry based on this technology has the potential to provide 150,000 extra jobs by 2050.
Following five months of deliberation and hearing evidence from aviation, law enforcement and unmanned aerial vehicle (UAV) industry experts, the committee has compiled a list of recommendations aimed at promoting the emerging sector, while still maintaining public safety.
The recommendations, which do not touch on military drones, are designed to aid the UK government, as well as the European Commission, which is considering proposals for drone legislation and is keen to harmonise safety rules across all the EU member states.
Public more concerned about privacy than accidents
"The growth in civilian drone use has been astonishing and they are taking to the skies faster than anyone could have predicted. We have a huge opportunity to make Europe a world leader in drone technology," Baroness O'Cathain, chair of the House of Lords EU Committee, told IBTimes UK.
"But there's also a risk - public understanding of how to use drones safely may not keep pace with people's appetite to fly them. It would just take one disastrous accident to destroy public confidence and set the whole industry back."
O'Cathain said public feedback received so far showed concerns about privacy far outweigh concerns about UAVs injuring people through malfunction.
As such, one of the recommendations strongly encouraged by the committee is the creation of an online database where commercial drone pilots provide details of their flights to inform other airspace users, which can also be accessible by the public in an app.
UK shouldn't pass up chance to lead drone innovation
"We say this so frequently – the legislations need to be proportionate. We know we're going to get legislation from the EU about this and we need to make sure these regulations are proportionate, unlike in the past when blanket restrictions have been handed down to all member states," O'Cathain said.
"When it comes to privacy, we should have the competence given to the EU member state, rather than the heavy hand of regulation from the EU.
"The most important thing to have come out of the report is safety, and our determination that we should have a technological edge to push the industry, and not just become number four, number six or number eight in the innovation of drones in the world."
In order to promote the commercial use of drones in the UK, the committee wants to see commercial drone pilots assessed for their competence in flying UAVs, similar to the aeronautics knowledge test that was proposed in February by the US Federal Aviation Administration.
Proposed rules for commercial UAV pilots
The committee also recommends commercial drone pilots be required to get third-party liability insurance but it is confident existing data protection legislation in the UK is enough to cover UAVs as well.
However, when it comes to the operation of drones by the media, the committee recommends further consultation with the public.
As for drone delivery services like those touted by Amazon and Google, O'Cathain said the committee did not think such a service would be safe now but that it welcomes research and development into making drone deliveries possible one day.