Europe prepares for 'unprecedented' power cuts from solar eclipse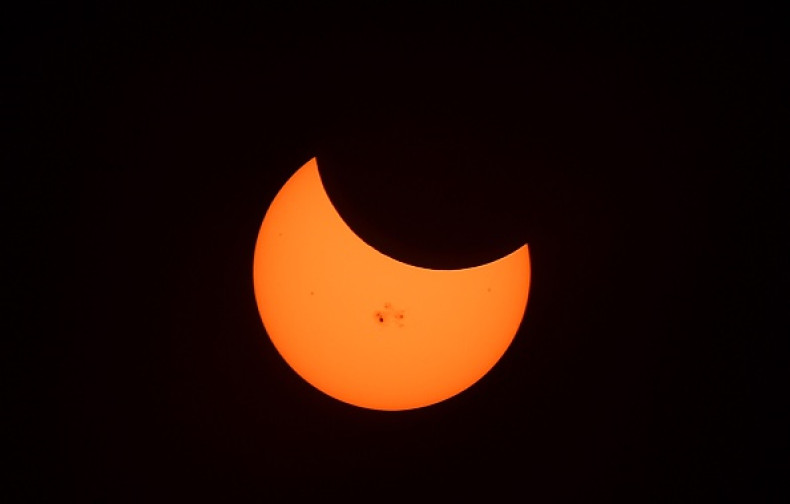 Power operators across Europe are preparing for major disruptions from the solar eclipse expected on Friday (20 March).
In an "unprecedented" test for the network, the eclipse is predicted to knock out almost all solar-generated electricity across Europe.
"The risk of an incident cannot be completely ruled out. For the first time this is expected to have a relevant impact on the secure operation of the European power system," said the European Network of Transmission System Operators for Electricity (Entso-e).
"Solar eclipses have happened before but with the increase of installed photovoltaic energy generation, the risk of an incident could be serious without appropriate countermeasures."
Almost 100 times more power is now generated from the sun as compared to when the last eclipse happened in 1999.
Analysts have said that if Friday (20 March) morning is very sunny, the sudden drop-off solar energy following the eclipse can reduce production by as much as 34,000 Megawatts, which is the equivalent of 80 medium-sized conventional power plants.
Production of solar energy is expected to drop off by 75 per cent if the sky is cloudless before the eclipse, reported AFP News.
The secretary general of Entso-e, Konstantin Staschus, said networks have been coordinating plans, "for more than a year, with the creation of a specific task force," to analyse the upcoming situation.
Staschus said: "Control centres in Europe will be in constant communication during the eclipse to... reduce the reaction time," in case of a serious electricity crisis.
"This solar eclipse will thus be an unprecedented test for Europe's electricity system," said Straschus.
The eclipse is expected to pass across Europe from Portugal to Finland with Germany expected to plunge the hardest into darkness. An estimated 18% of electricity consumption in Germany last year came from solar power.
Italy, Spain and France also expected to be hit hard.