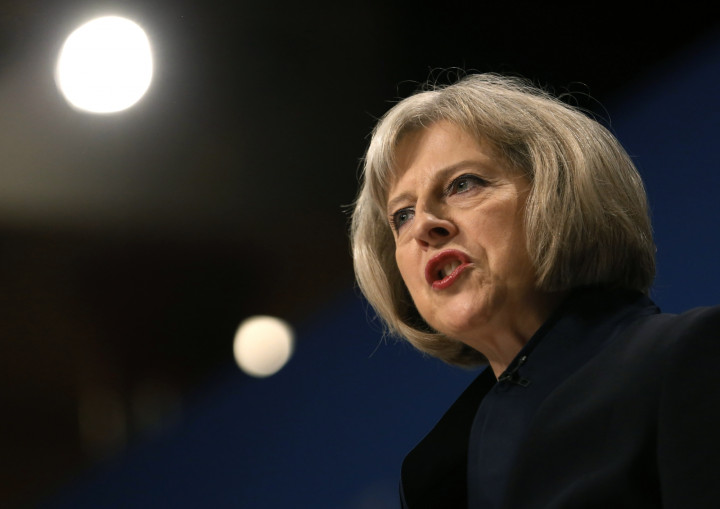 Parliament will today debate whether to concede powers over law and order to the European Union.
MPs will vote on whether to join the rest of the EU in adopting the European Arrest Warrant (EAW), which installs an EU-wide extradition system, allowing for criminals to be deported quickly across EU borders.
In 2013, the government excluded the UK from 133 EU law and order measures, of which the EAW was one. Now though, it wants to opt into EAW and 34 other measures.
This has led to further divisions in an already fragmented Conservative Party. Supporters of EAW say criminals are using Britain as a "safe haven", since they currently can't be extradited to other EU states immediately.
In an op-ed appearing in the Sunday Times yesterday (9 November) however, the outspoken MP David Davis criticised Home Secretary Theresa May's support for the EAW, writing: "Such criminals would flee here only if they thought that it would enable them to escape justice at home. In fact, either in or out of the European arrest warrant we are perfectly capable of deporting criminals to face justice in their home country. That is a matter of our law and our courts and does not require an international treaty to make it happen. In reality, European law has made deportation harder, not easier."
May has set aside a whole day of Parliament for the debate today – highlighting the importance with which its passage is viewed by the government. Prime Minister David Cameron had vowed to hold a vote before the by-election in Rochester and Strood on 20 November, with the deadline for the vote coming on 1 December.
Both the Labour Party and the Liberal Democrats have expressed support for EAW, meaning that even if the Tory Party can't align behind it, it will likely be passed.
Ed Miliband has described it as "a vital tool that has helped to bring murderers, rapists and paedophiles to justice is the European arrest warrant"
In an open letter to May penned last week, the Shadow Home Secretary Yvette Cooper accused May of "running scared" of the more anti-EU elements of the Conservative Party, saying that she planned to not include EAW in the package of EU law measures to be voted upon.
"You must urgently amend the motion to ensure all 35 measures being opted back into are voted on Monday – these vital crime fighting tools, as you have said yourself, are too important to lose," she wrote.
May has denied this, saying: "I shall be making very clear in the House on Monday - and am happy to do so now - that Monday's vote is a vote on the entire package of 35 measures. The package includes the arrest warrant and other tools which are vitally important to our police and law enforcement agencies."