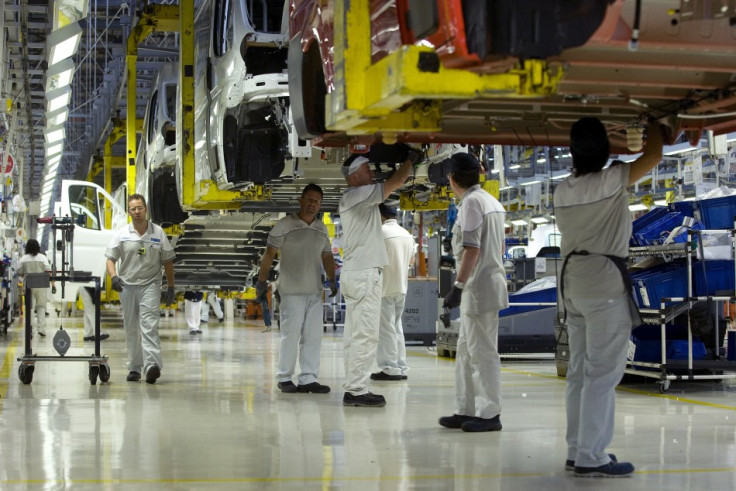 European car sales plunged to its lowest level in 17 years as the ongoing financial crisis and soaring unemployment rates continued to curb vehicle demand.
The European Automobiles Association (ACEA) said that car registrations declined 5.6% in June, from a year earlier, to 1.13 million. This is lowest level since 1996 and follows a 6.9% decline in May.
Over the first six months of 2013, new car registrations in the European Union declined 6.6% to 6.2 million from the same period last year.
"It's still a weak car market, and I don't think that it will get better in the very near future," said Sascha Gommel, a Frankfurt-based analyst at Commerzbank AG.
"I wouldn't expect a recovery in the second half, but rather a stabilisation at a low level."
Britain Bucks the Trend
While European car sales tumbled, Britain bucked the trend by reporting its 16th consecutive month of increased sales.
The UK reported a 13.4% increase in car sales in June. For the first half of 2013, car sales in the country increased by 10% year-on-year.
Among major eurozone economies, Germany posted a 4.7% decline in June car registrations while France and Italy posted declines of 8.4% and 5.5%, respectively.
Between January and June, sales in Germany declined 8.1% from a year earlier and in France sales fell by 11.2%..
The single-currency region has been hit by higher unemployment and austerity measures that negatively affected consumer spending.
Brand-wise, Fiat recorded the biggest sales decline in June, falling by 13.6%.
Citroen sales have also plunged by 10.8%. The French automotive giant is cutting 8,000 jobs and closing a domestic factory for the first time in more than 20 years due to adverse market conditions.
Elsewhere, Asian manufacturers, Toyota, Nissan, Hyundai, Honda and Suzuki, have all suffered sales decline in June.
Meanwhile, the second-largest car maker in the US, Ford witnessed its strongest sales growth in Europe last month, rising by 8.1%. The company previously announced the closure of manufacturing sites in Southampton and Dagenham, cutting 1,400 jobs, as part of its restructuring.