Only a few weeks after the UK came out top in both the solo and group categories of the European Cosplay Gathering (ECG) 2014 competition in Paris, cosplayers gathered at Hyper Japan in London over the weekend to try their hands at the UK preliminaries for the 2015 competition.
Cosplay, which originated in Japan, sees fans known as "cosplayers" recreate beloved characters from films, video games and Japanese anime cartoons in costume, complete with lifelike props and an in-character live action stage performance.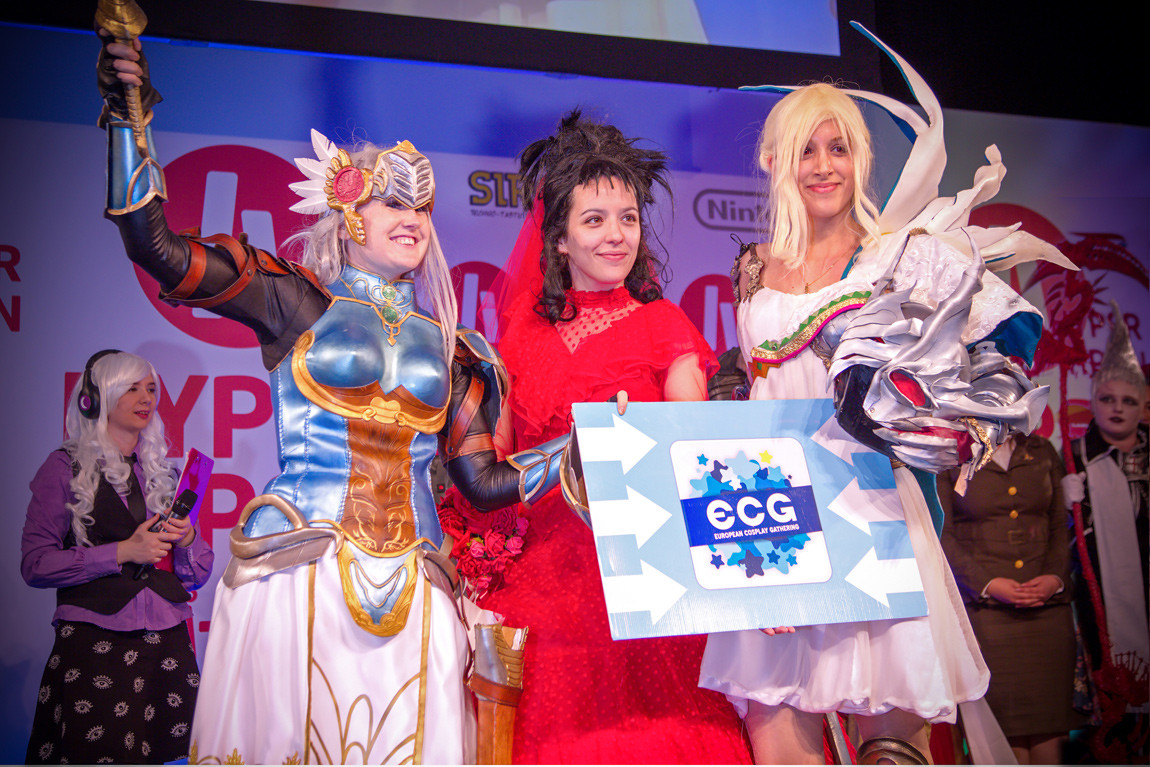 The hobby is so popular around the world that there are international and regional competitions, such as the World Cosplay Summit, held in Japan every summer, and other European competitions such as Eurocosplay, held every October in London.
VIDEO: You can watch the performances of all the contestants at the UK preliminaries on YouTube here and here.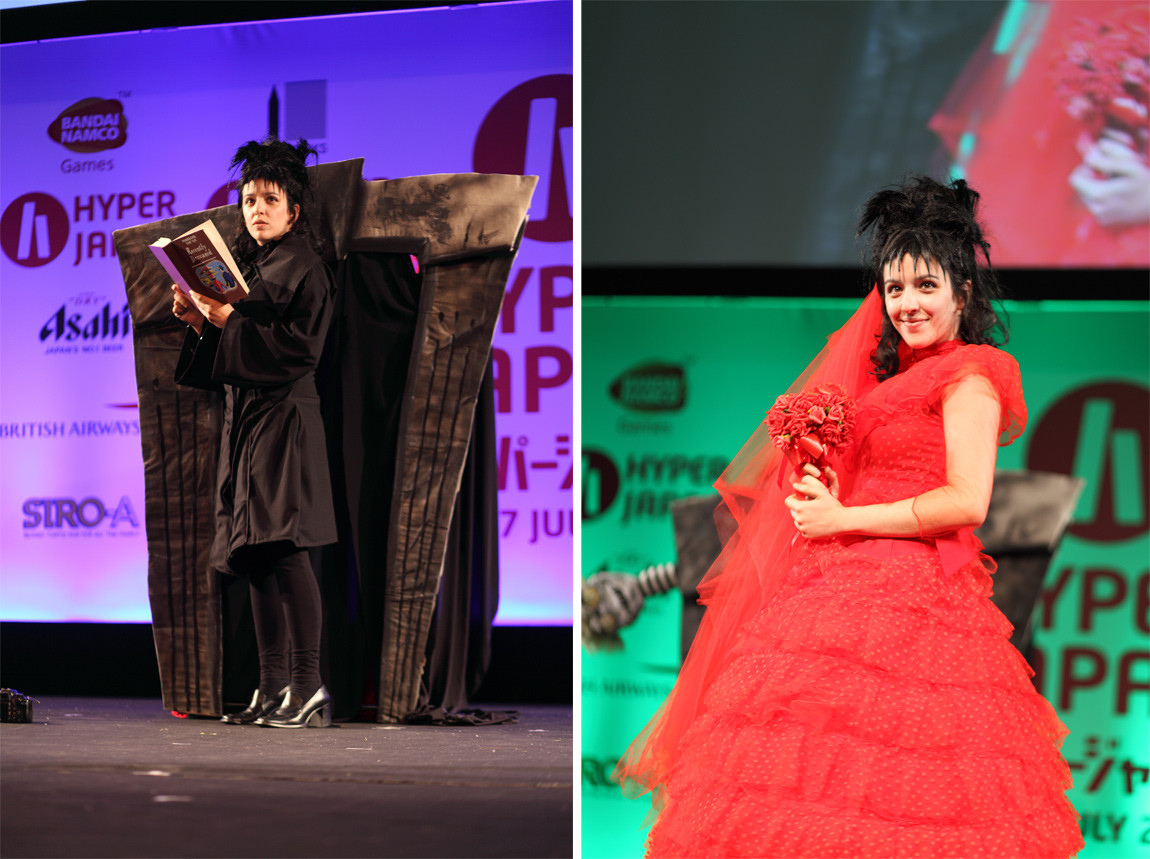 Shirak is an illustrator and model from Spain. Now living in the UK, she has been cosplaying for 13 years and was a semi-finalist competing for the prestigious Los Angeles Cinema Makeup School's scholarship in costuming and make-up. In order to win the solo competition, she made a Beetlejuice puppet and changed in seconds from a black outfit to a long red dress made from three different types of tulle fabric.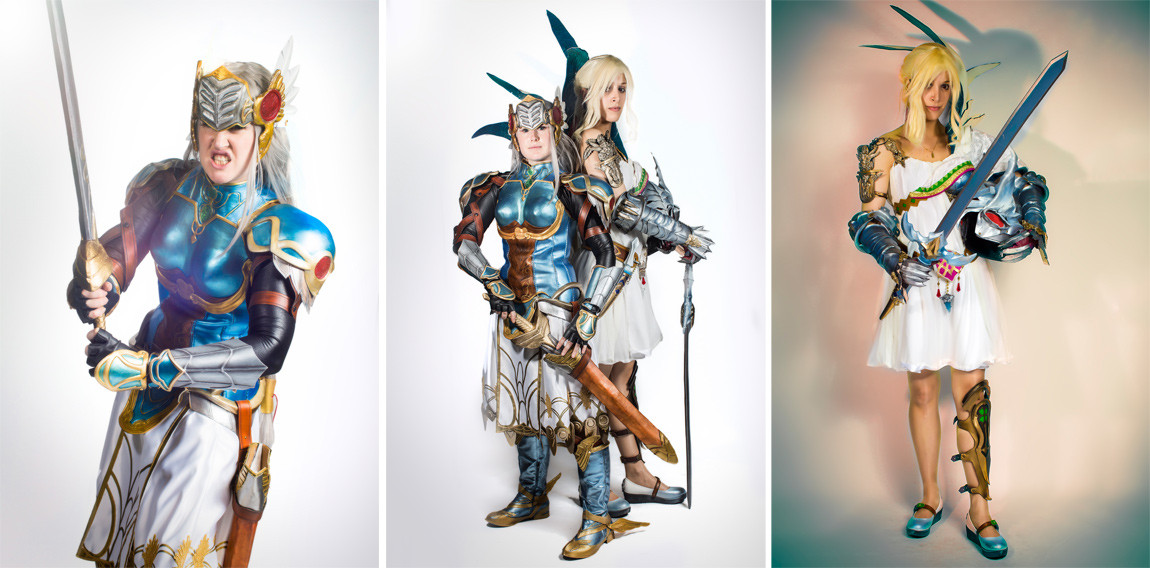 Group competition winner Naomi (previously featured in A Cosplayer's Holiday) in the blue armour, was previously the ECG solo champion in 2012, as well as winning the Cosplay City Cup in Milan and Bordercos in Netherlands in 2013. Her partner Altria is a prosthetic makeup artist who won the 2013 SquareEnix Final Fantasy XIV competition and has assisted in making armour on films like Thor: The Dark World.
Both the girls' armour and weapons were cast from Poly Plasti-Flex liquid plastics and hand-engraved leather. Naomi's costume cost £500 ($845.37), while Altria's costume cost £850. Their performance also included a destructible wall set that took ten hours to make.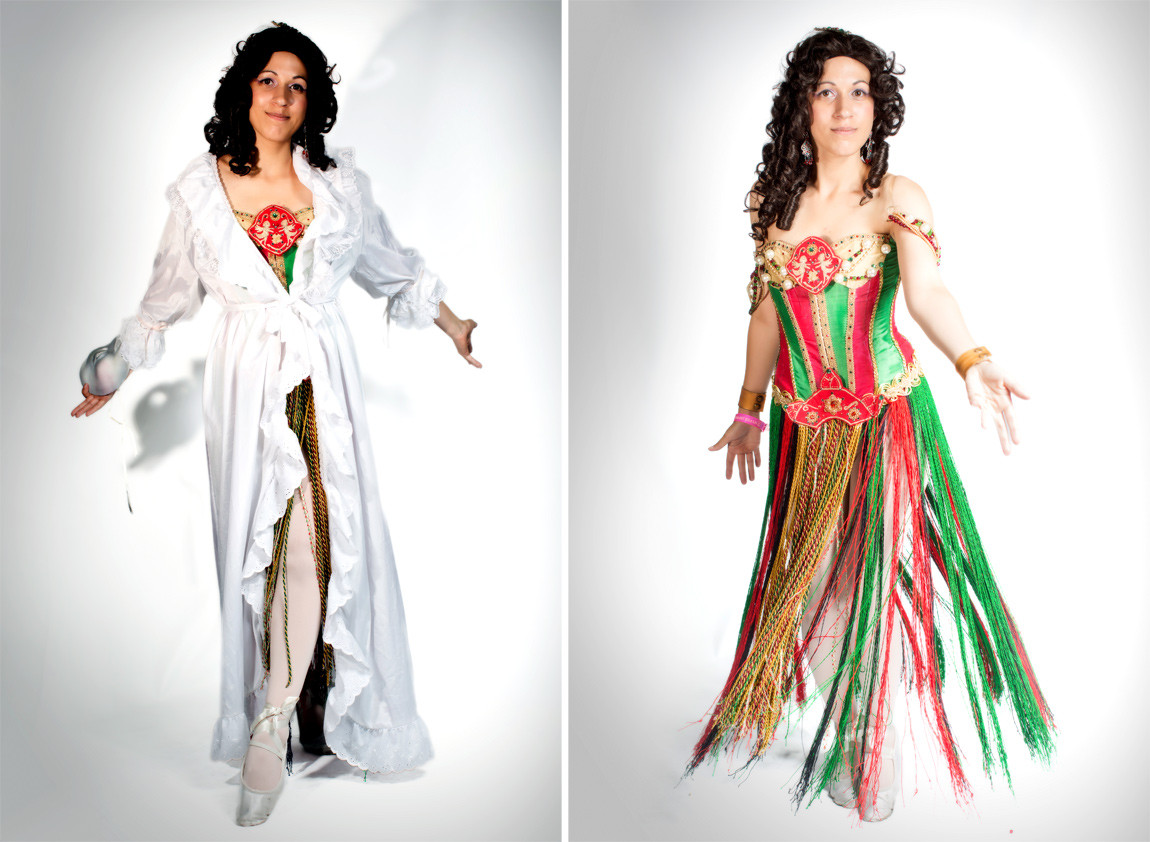 Solo competition runner-up Clockwork Dandy Noodles made her Phantom of the Opera costume by painting, aging and embedding crystals into a satin corset, while the skirt consists of hundreds of hand-braided shambala threads. The costume took nine months to make and cost £600.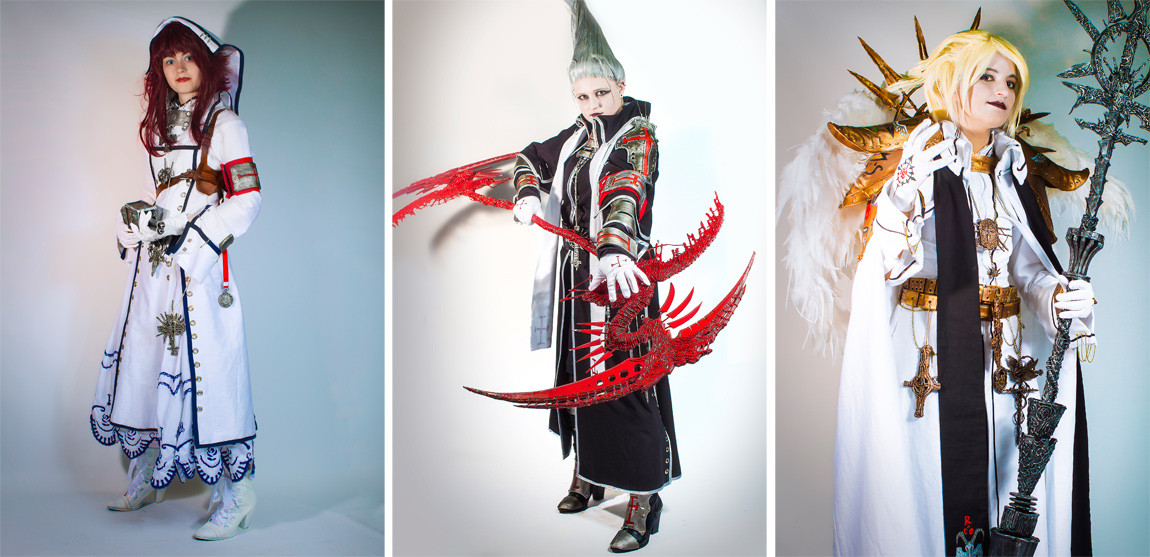 Alice, Vicky and Katie, known as The Empires Guild, were runners-up for the group competition with their Trinity Blood costumes. Alice and Vicky have each made over 20 costumes, while Katie has made 30 costumes. They made their costumes together in four months, and their costumes cost between £250-£300 each.
Their armour was made from Worbla, while their weapons were made from wooden dowel rods overlaid with foam board, Worbla and hot glue for the detailing.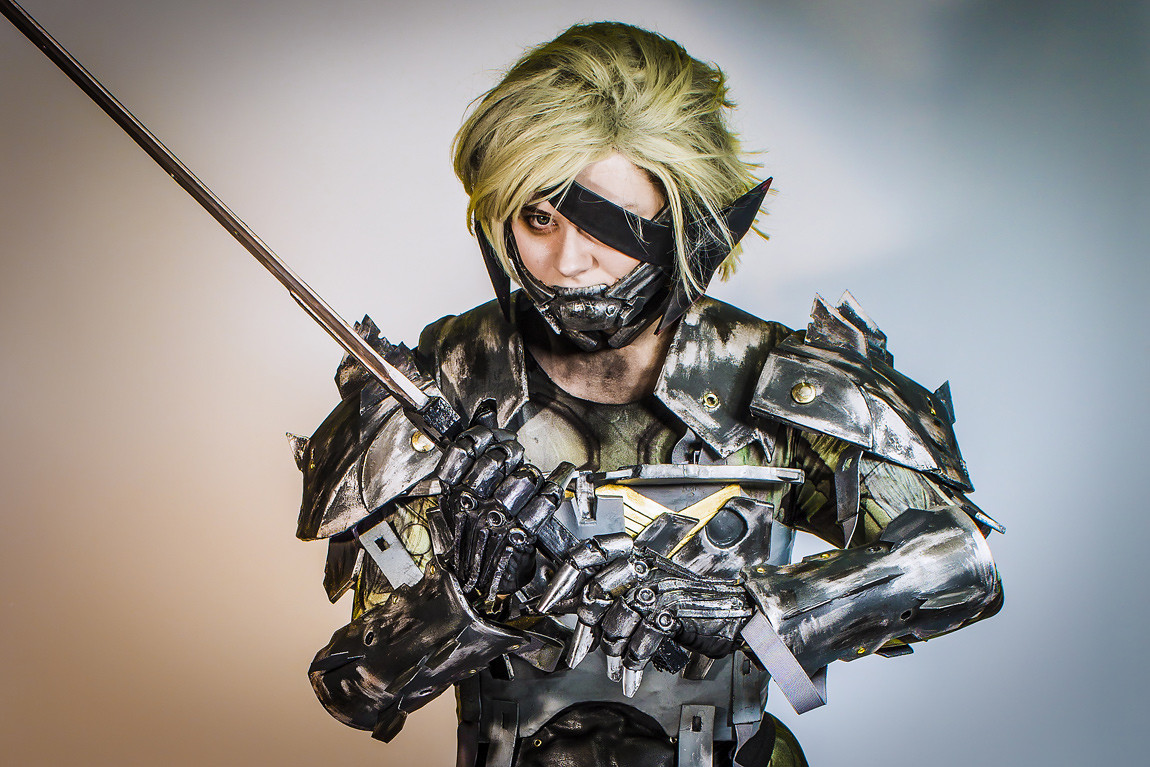 Nesabi, a researcher by profession, has been cosplaying for two years. She is particularly well known in the cosplay community for portraying various highly-detailed versions of Raiden from the Metal Gear series of video games, and has even impressed the games' artists with her work. Her armour was made from heat-formed plastazote, Worbla, wood glue, Wonderflex and styrene.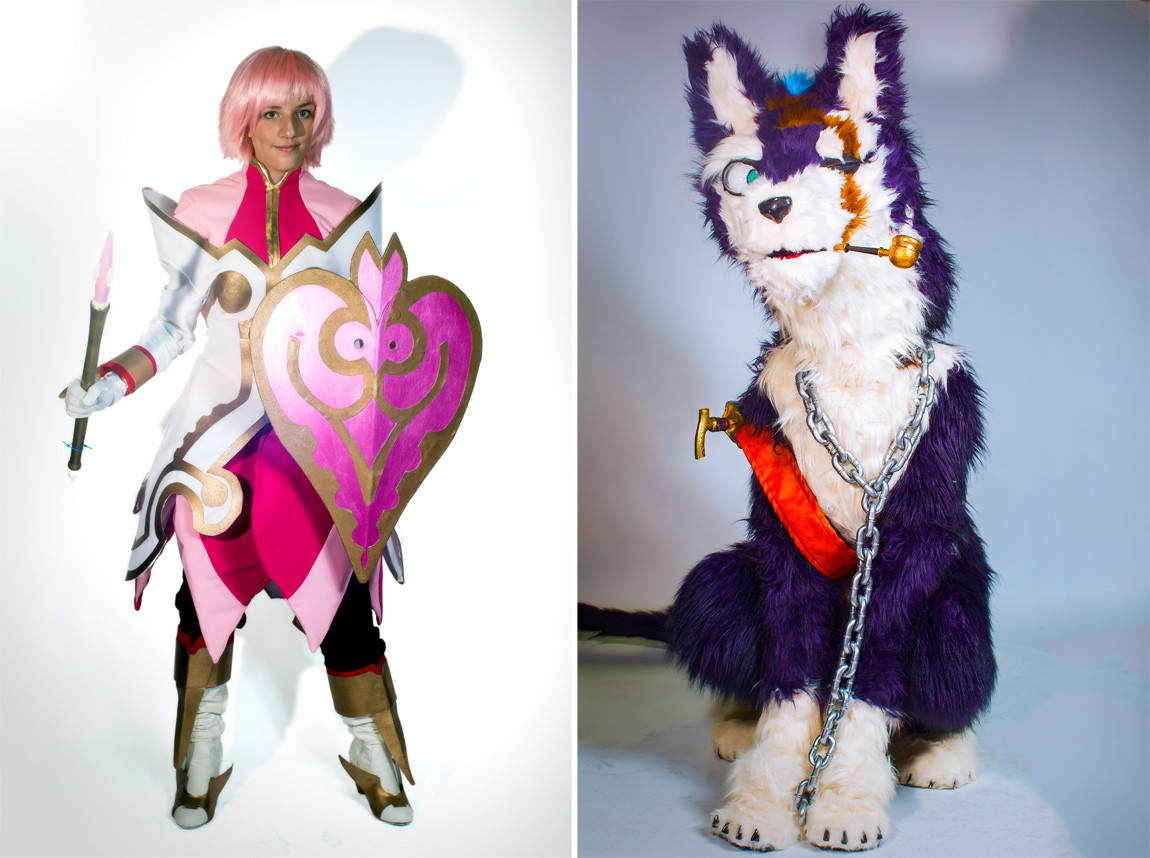 The Attwill Sisters both work for the NHS. They have been cosplaying together for the last eight years. They took seven months to make their costumes, which cost £550 in total and were made out of suit fabric, Worbla, leather, suede and thick luxury fur. The Attwill Sisters previously won first place at the Kitacon Masquerade 2014 and have won the Judges award at MCM London Comic Con three times.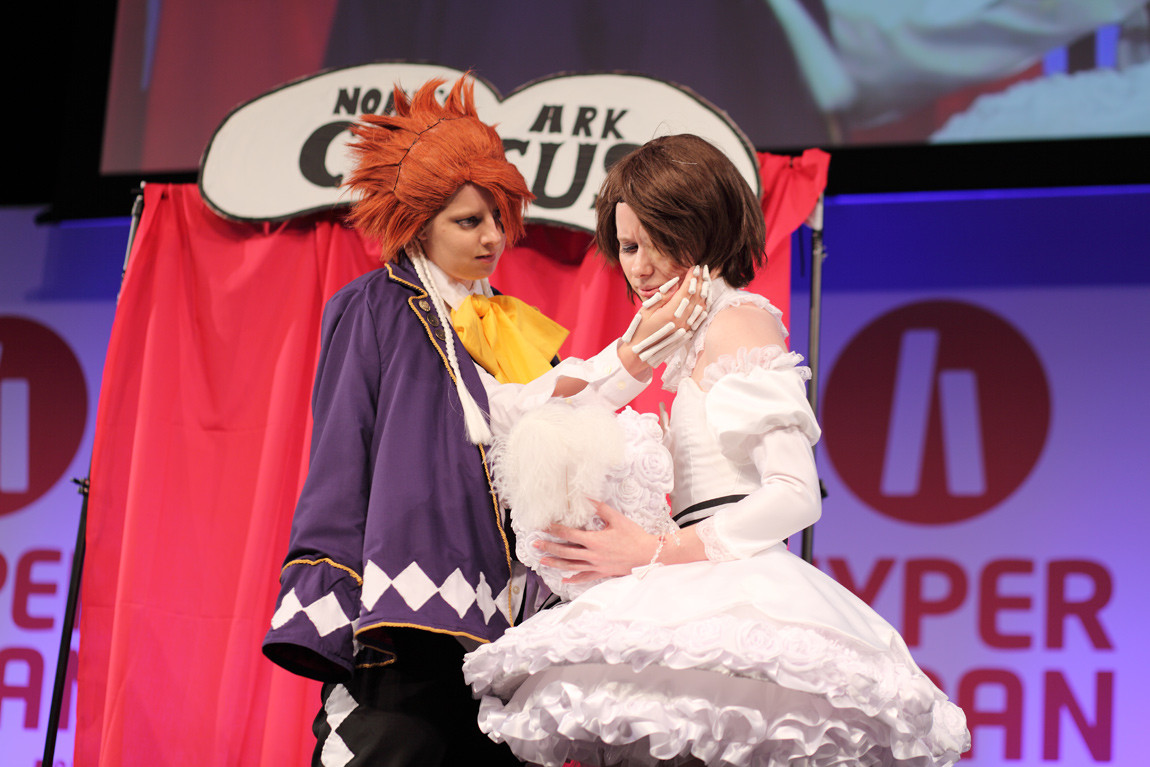 Stubbled Grapes and Ickle have been cosplaying for over two years. Stubbled Grapes' costume was made from cotton drill, duchess satin and Worbla. Ickle's costume consisted of a handmade steel-boned corset, a hat made from over 100 handmade fabric roses and she used prosthetic silicon for the scar on her face. The costumes took two months to make.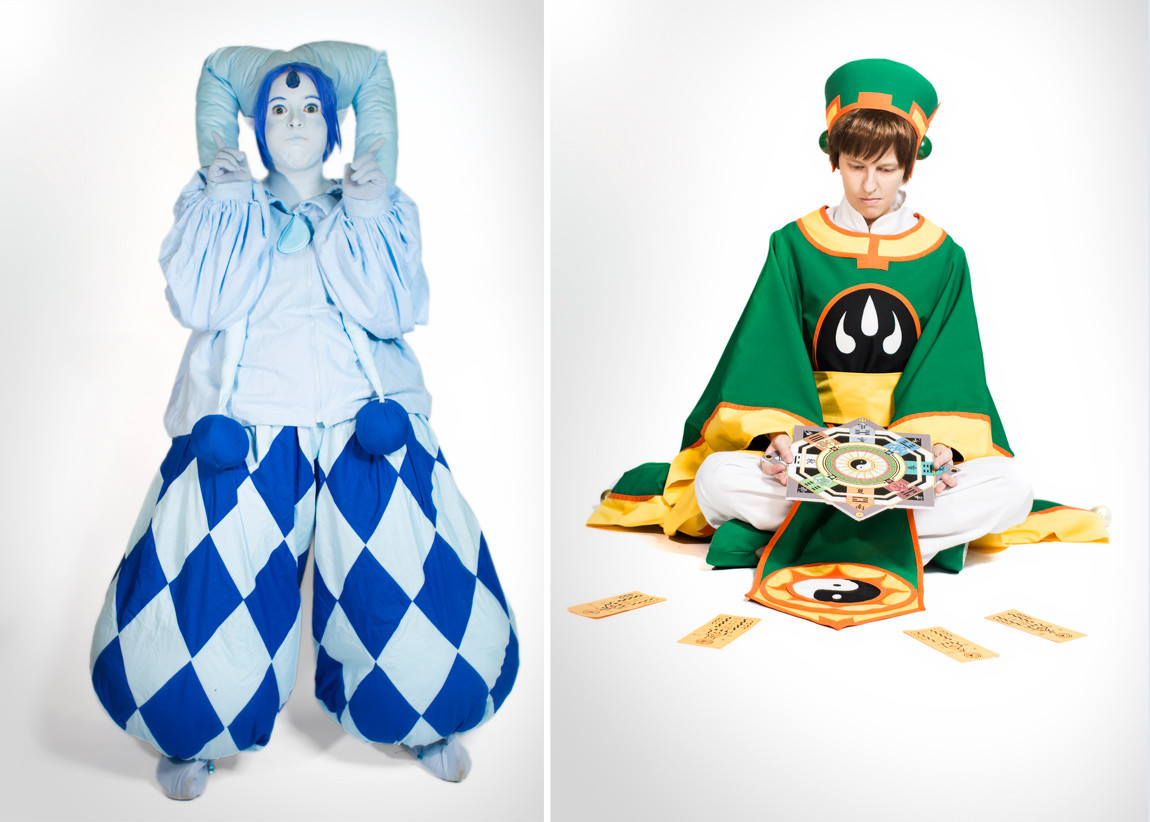 Mel and Lady Bahamut have been cosplaying for over five years. Mel has completed over 50 costumes and has won the Best Performance award several times at MCM London Comic Con, as well as the Judges Award this year. Her costume cost £80 and was sewn from cotton, polycotton, viscose jersey and winceyette.
Lady Bahamut's costume and props featured details drawn in Adobe Illustrator and then painted onto fabric and card using a stensil. Her costume took five months to make and she has previously won a Judges Award at MCM London Comic Con this year too.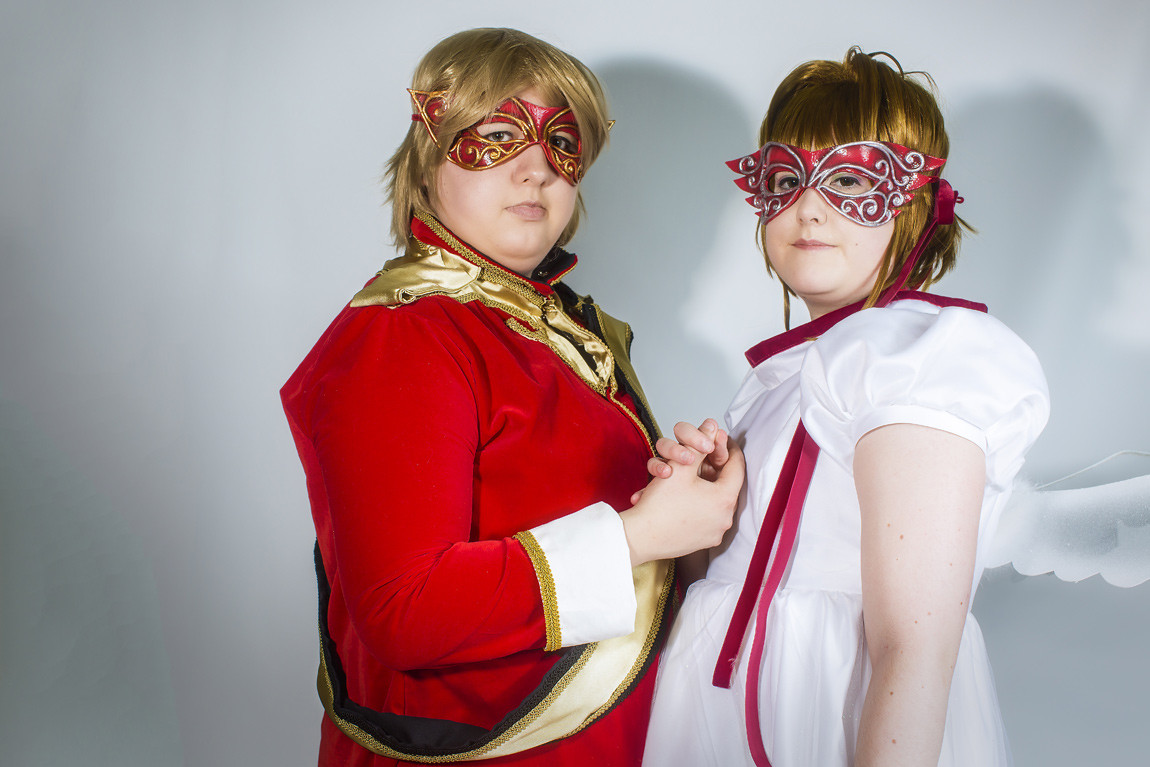 Awkward Templar and Queen Yam's costumes took under a week to make and cost under £100 to make. Queen Yam's wings were made from acrylic plastic that were spray-painted.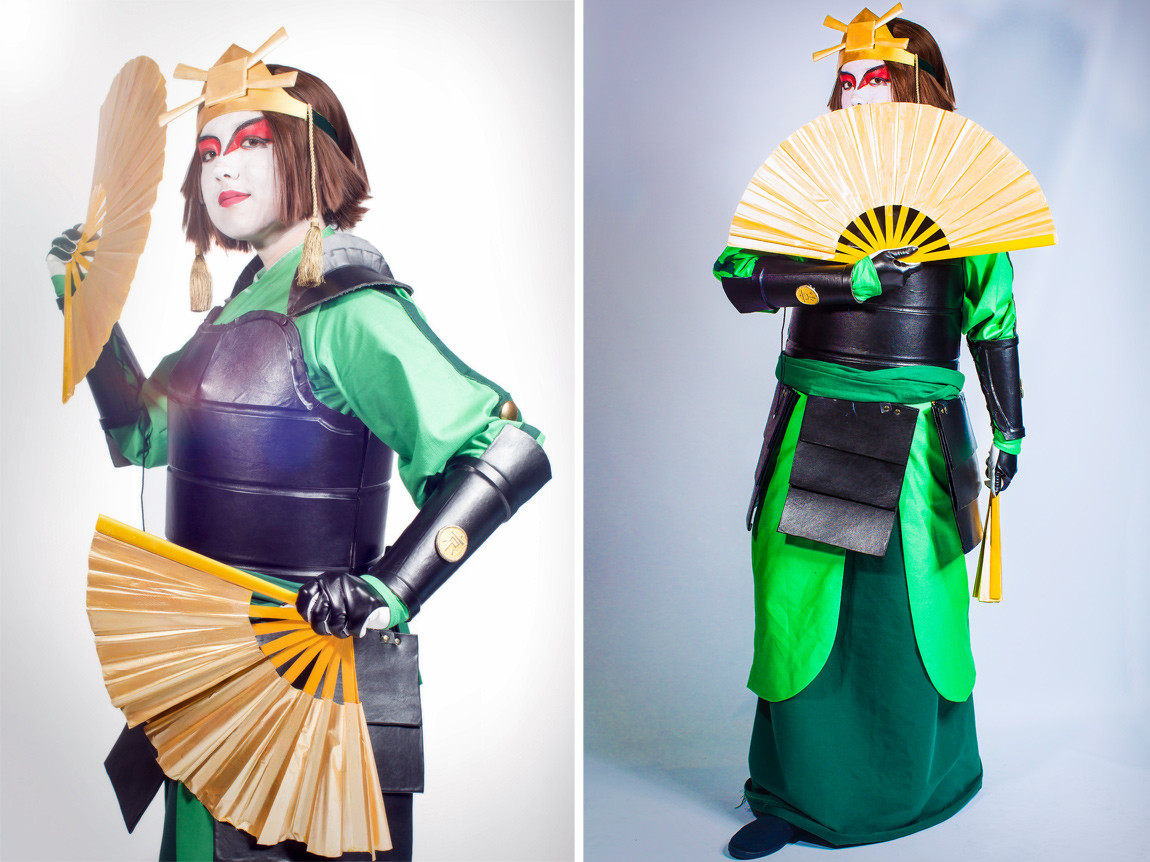 Anna, previously featured in A Cosplayer's Holiday, is a pensions administrator. She constructed her armour using leather together with leatherette in just three weeks, with the costume costing £200 in total. She has completed 23 costumes in four years of cosplaying.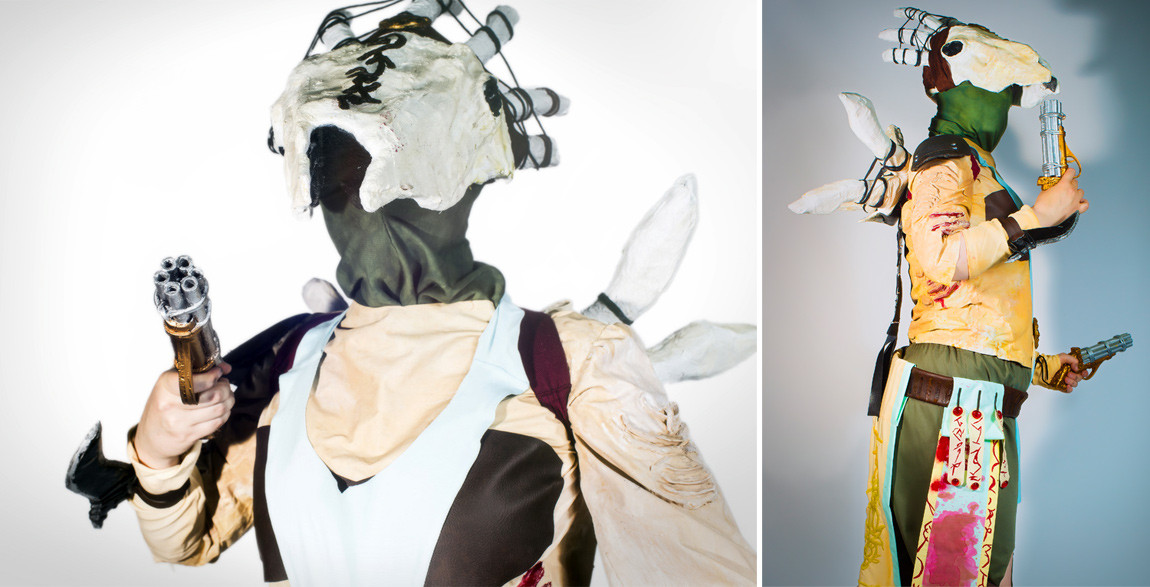 Marmite-666 has been cosplaying for seven years. Her costume took her four months to make and cost £70. The guns were made from toy pistols, bamboo and clay, while the mask was crafted from mounting board, mod rock and papier mache. Her back sash was hand embroidered and the rest of the costume was made from cotton, leatherette and latex.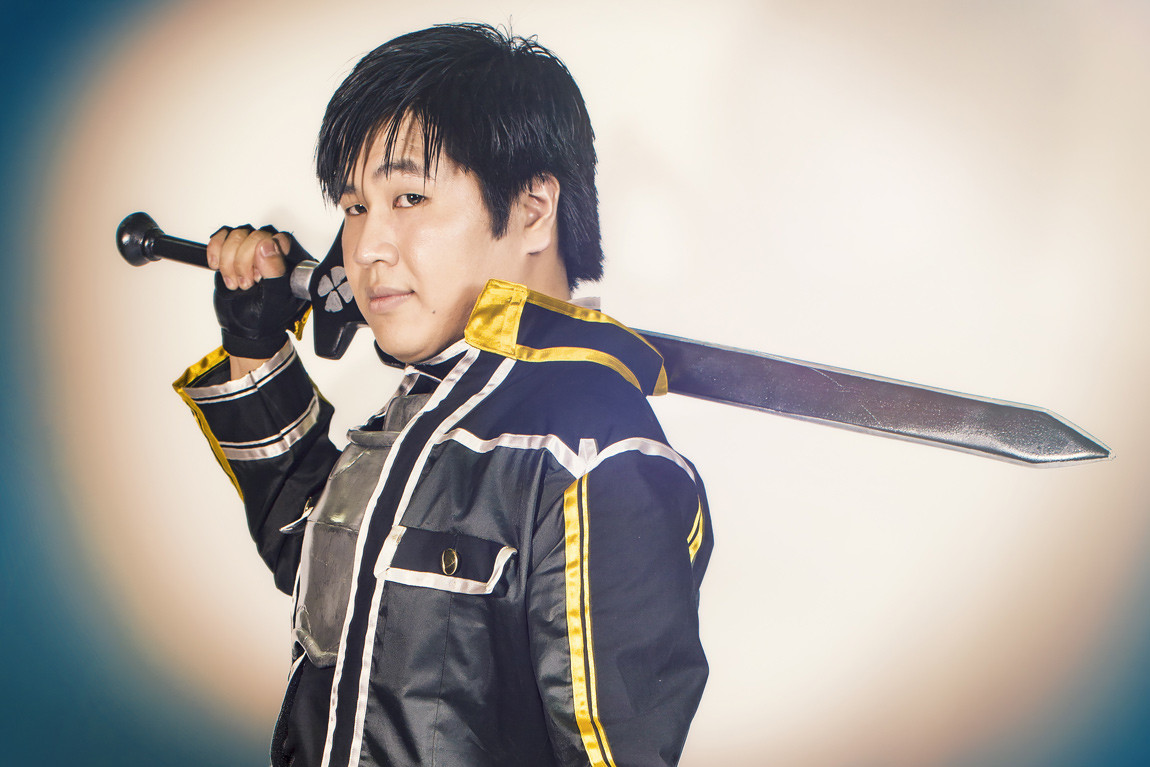 Xiao-Lang is a British cosplayer who has completed nine costumes. He is well known for the craftsmanship of his weapons and has competed several times in UK cosplay competitions.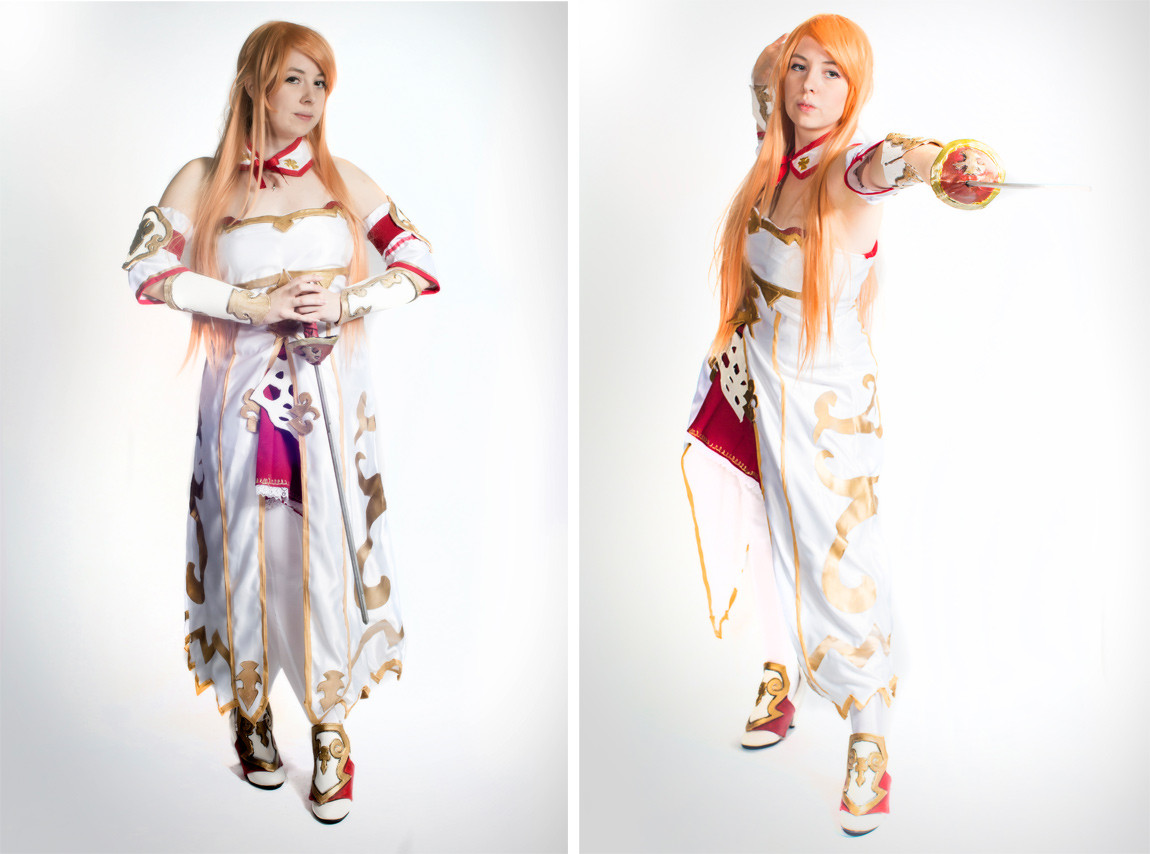 J-Po has competed 34 costumes. Her costume took 80 hours to complete and was made from cotton drill, lace, dutchess satin, cotton, Worbla and fabric paint.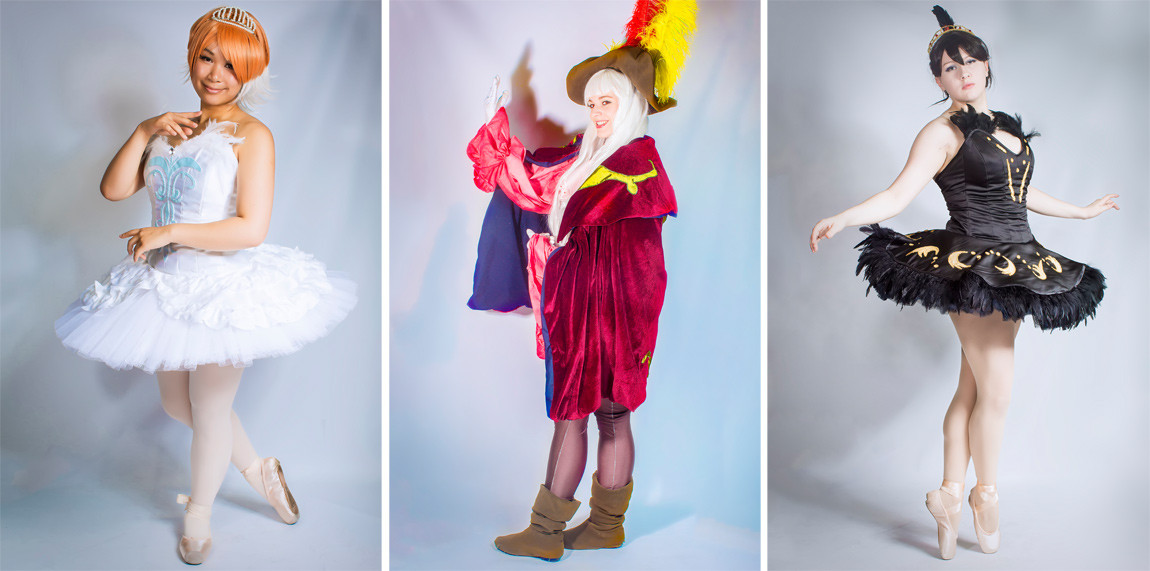 CrystalNeko, CharlesXavierz and Berniebear have been cosplaying for five years. Their costumes took eight months to make and each costume cost £200. The ballet dancer costumes each used nine layers of ballet tulle, duchess satin, raw silk, silk dupion, spiral boning for the corsets and beading for the crowns.
Photographs provided by Ian B Photography, Jasmine Lilly Photography and Kin James Fok.