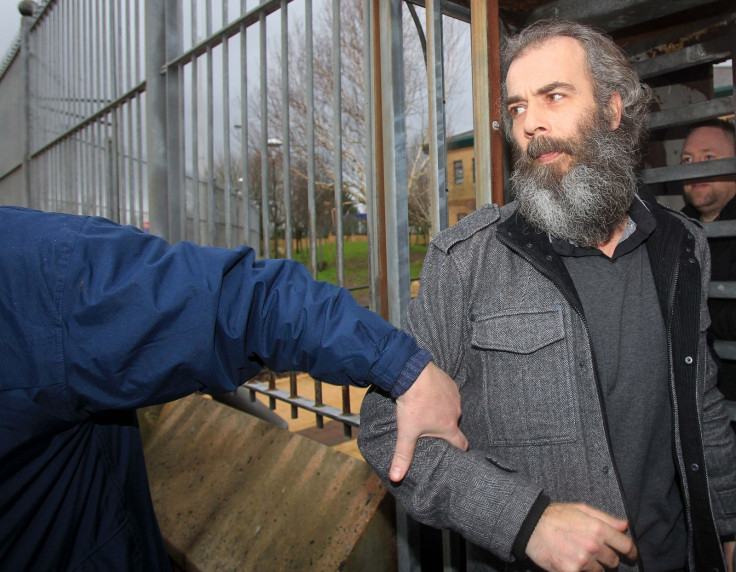 Judges in Strasbourg have rejected claims from a prominent Northern Ireland Republican that his detention under UK anti-terror laws breached his human rights.
Colin Duffy was held without charge for 12 days after being arrested on suspicion of involvement in the murder of two British soldiers outside the Massareene barracks in 2009.
He was one of three Northern Irish detainees to bring their case to the European Court of Human Rights in Strasbourg, arguing that their detention under UK laws was in contravention of European human rights legislation.
Gabriel Magee and Teresa Magee were also held for 12 days in 2009 after being arrested on suspicion of connection with the murder of a police officer.
Judges ruled today that the application by the three to have the detention declared illegal was inadmissible.
Under the UK Terrorism Act of 2000, prosecutors can apply to extend the detention of suspects beyond the usual 48 hour limit for forensics tests.
UK lawmakers faced having to scrap key elements of UK anti-terror legislation if the legal challenge had been successful.
The ruling comes as the recently elected Tory government vowed to press ahead with a manifesto pledge to scrap the 1998 Human Rights Act, which obliged the UK judiciary to take account of the decisions of the European Court of Human Rights when making rulings.
Eurosceptics led calls for the act to be scrapped, after a series of controversial rulings by judges in anti-terror cases.
Duffy, of Lurgan, County Armagh was acquitted in 2012 of all charges connected to the deaths of Sappers Patrick Azimkar, 21, and Mark Quinsey, 23, at the barracks in Antrim in March, 2009, who were gunned down as they collected pizzas from a delivery driver outside the barracks.
Their killing was the first of British servicemen in Northern Ireland since 1997, and shook the fragile peace process.
No charges were brought against Mr Magee or Ms Magee.
Though his DNA was found in a burnt-out car used by murderers to flee the scene, a judge ruled that there was not sufficient evidence linking Duffy to the murders.