Arsenal's win over Marseille in their first Champions League group stage match last night was met with praise in the European papers, though one German publication wasn't so sure of Mesut Ozil's performance on the back of a successful league debut for the side.
Munich publication Suddeutsche described Ozil as 'ailing' and 'barely successful' in his first Champions League appearance for the Gunners, with the midfielder featuring for a fourth club in the European tournament last night as the side defeated Marseille 2-1 thanks to second half goals from Aaron Ramsey and Theo Walcott, while there was a last minute consolation in the form of a penalty from Jordan Ayew.
Die Welt was more complimentary of the Germany international, claiming his debut was as classy as that which he made for Schalke, Werder Bremen and Real Madrid.
Kicker also put in a positive report on his performance pointing out that alongside Jack Wilshere the pair could make for a more than adaquet defensive midfield duo while the attacking line-up faltered in the first half.
Meanwhile L'Equipe were insistent that Marseille were far from embarrassing against their English counterparts, with Andre Ayew telling the paper that he believes positives can be taken from the match as it shows the French side can compete with the best, particularly after they competed so well in the first half.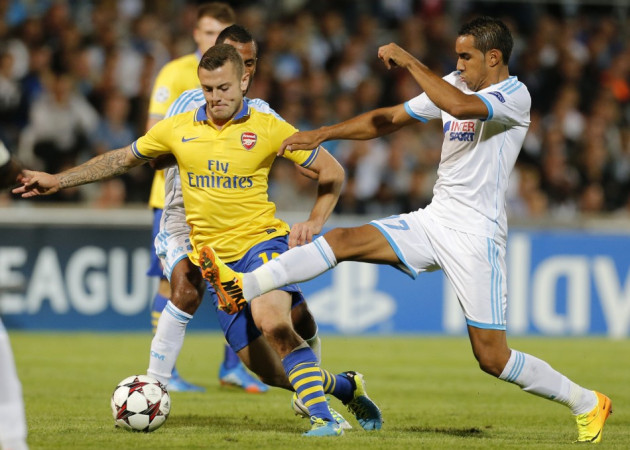 "We saw that we could create difficulties for clubs like Arsenal," midfielder Dimitri Payet added. "They were shaking, especially in the first half when we did not let them ease under the pressure, and we were very compact. That is what we must remember."
Le10Sport argued that Marseille will need to react quickly if they have any hope of competing in a Champions League group which includes some of the toughest teams in Europe. The website also sites a lack of experience behind the Ligue 1 side's faltering which will need to be quickly rectified.
And finally La Monde has spoken of the fear that Marseille are now the club behind in the race to finish in the top two in the group, and even though Borussia Dortmund lost to Napoli 2-1, a home loss for the French side is considered far worse. For Arsenal on the other hand, an away win puts them in high spirits for their next match against a rampant Napoli.