Follow live coverage of the World Cup 2014 European play-off draw here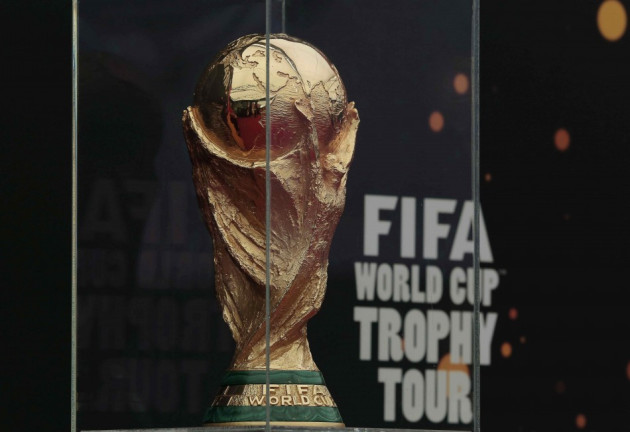 Eight football sides will go into the pot on Monday for the 2014 FIFA World Cup European Play-off draw at Zurich in Switzerland. The first leg will be held on 15 November and with the second leg being played in less than a week's time on 19 November.
Where to Watch Live
The draw starts at 1pm BST, with British Eurosport providing live coverage in the UK. Click here to follow the draw live on FIFA's official website.
Draw Procedure
The first round of World Cup qualifiers ended earlier this month with nine teams, who topped each group sealed their place in Brazil. The runners-up of every group will be seeded based according to the FIFA World rankings.
However, only eight of the nine runners up from every group have made it to the play-off. Denmark missed out a place despite coming second in their group behind Italy. They picked up fewer points than the other runners up, leaving Portugal, Greece, Croatia, Ukraine, France, Sweden, Romania and Iceland making it to the play-off in November.
Eight European nations will be divided into two pots depending on the FIFA World rankings. Portugal, Greece, Croatia and Ukraine are pitted in Pot 1 while the remaining four sides France, Sweden, Romania and Iceland have made it to Pot 2.
One team will be picked from Pot 1 and another from Pot 2 will be placed in the third pot. Those two balls will be stirred again and the first ball drawn from the third pot will be the home team for the first leg on 15 November with the return leg played on 19 November.
Seeding Pots
Pot 1: Portugal (14), Greece (15), Croatia (18), Ukraine (20)
Pot 2: France (21), Sweden (25), Romania (29), Iceland (46)