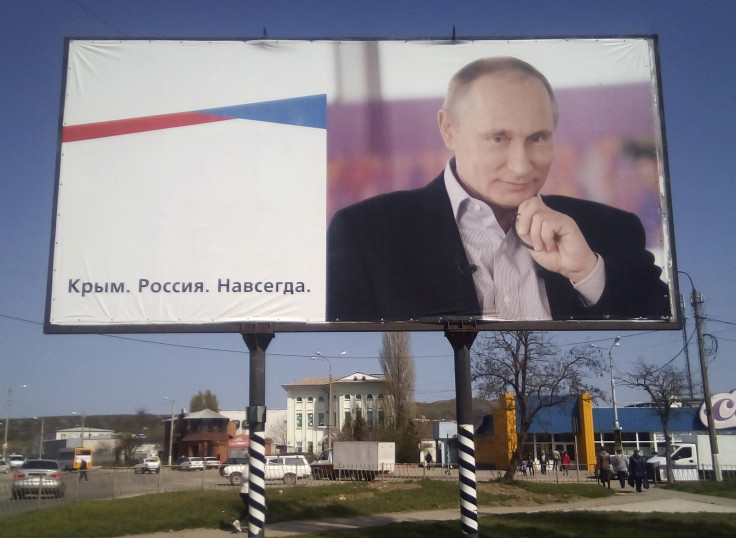 European Union leaders on Thursday (16 December) agreed to extend economic sanctions on Russia for six more months over its intervention in Ukraine.
The decision reportedly came as no surprise. The process to formally extend the sanctions on Moscow's defence, financial and energy sectors will begin next week.
European Council President Donald Tusk said, "Some of our colleagues would prefer maybe 12 months but ... what is possible is maintaining our current format, it means six months."
German Chancellor Angela Merkel and French President Francois Hollande said this week that they would support extending the sanctions as Russia failed to uphold the Minsk agreement on Ukraine. However, Slovakia and Italy want the sanctions to be eased as they cost EU exporters billions of euros, the BBC reported.
At the one-day summit in Brussels, Moscow's military interventions in Ukraine and Syria were reportedly on the top of the list of concerns for the EU leaders. Aleppo's destruction, refugee exodus from Syria and increasing migrant numbers from Africa were some of the themes of the summit.
Another controversial issue that was discussed was the Netherlands position on Ukraine. The EU-Ukraine Association agreement was rejected by Dutch voters in a referendum in April. The anxieties of the Dutch voters were addressed by the leaders with a legally binding text. It said that the EU would not offer Ukrainian citizens the right to live and work in the EU nor give military assistance to the country.
The sanctions were imposed on Russia after it annexed Crimea from Ukraine in 2014. The 27-country bloc since then extended sanctions by six months because Moscow made it explicitly clear that it would never return Crimea to Ukraine. At least 10,000 people have been killed so far in the Ukraine conflict while peace negotiations backed by France and Germany have not been successful.
Ukrainian President Petro Poroshenko said, "I am sincerely grateful for unwavering unity and solidarity of the European leaders in restoring Ukraine's sovereignty and territorial integrity, including Crimea."
The decision was also said to have been taken to send a signal to Trump who assumes office on 20 January and has expressed a willingness to forge closer ties with Russia. A senior EU official told Reuters, "It would send a very bad signal vis-a-vis Trump if we shied away from this extension, or prolonged them by a shorter period of time."