Russian consumers may have to wait a little longer to purchase some French cheese or those Dutch tulips. President Vladimir Putin announced on Tuesday, 22 November, that the government plans to extend the national ban on certain western food products to help the country's economy.
Speaking at an Action Forum of the All-Russia People's Front, Putin said that while "totally unexpected," he plans to prolong the embargo for "as long as possible."
"We must create viable conditions," he told the audience, explaining that the ban was in the interest of the consumer as it allowed low-cost, good quality local products to enter the market.
"We really did it responsibly and, in fact, used the short-sighted decisions that had been applied in regard to our country by our so-called partners, who introduced the sanctions," Putin said, according to RT. He was referring to the anti-Russia sanctions that were implemented in 2014 over Moscow's involvement in the Ukraine crisis. It was after the restrictions placed by other countries that Russia decided to destroy food products from certain Western countries and prohibiting their import into the country.
In June, the EU agreed to extend economic sanctions against Russia until January 2017, citing a lack of progress on a peace process to stop the conflict in eastern Ukraine. Russia in turn extended its food ban until the end of 2017.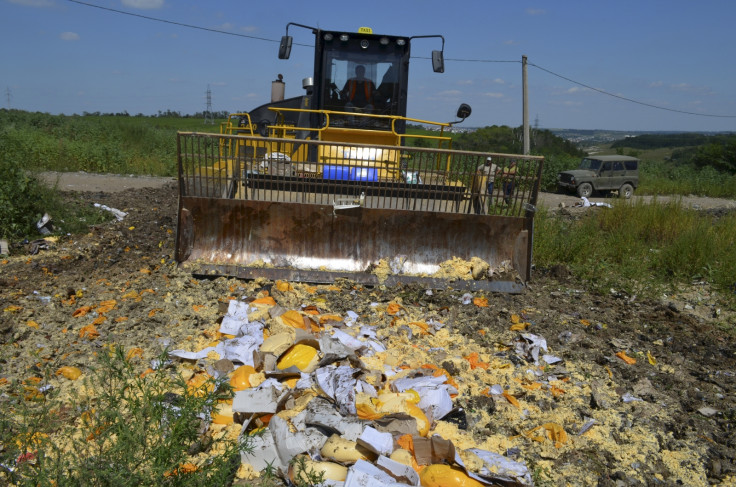 While the embargo has helped the agricultural sector, it has been detrimental to the overall economy, causing an increase in food prices and decrease in quality of some products.
Western countries have also suffered the brunt of the sanctions, with Italian MP Paola Carinelli saying earlier this month that the country had "lost as much as €7bn ($7.4bn, £5.9bn) since the beginning of sanctions."