Ukrainian politician and former prisoner of war, Nadiya Savchenko, has appealed to the US president-elect to toughen sanctions against Moscow amid concerns about what a Trump presidency will mean for the conflict in Ukraine.
Savchenko is a former fighter pilot in the Ukrainian ground forces who was captured by a pro-Russian militia in 2014 in eastern Ukraine and handed over to Russia.
Amid protests of innocence, she was convicted for directing the pro-Kiev forces' artillery fire that killed two Russian journalists. She was released in May 2016 in a prisoner exchange.
In a Facebook post on Thursday (10 November), she appealed to Trump to help Ukraine fight "Russian aggressors" with military and diplomatic support.
She said that Moscow "understands only force and resolve" and that when the world community adhered to the policy of appeasement, it led to "the biggest catastrophe of 20th century."
"You have all possibilities to prevent World War III," she wrote.
The fate of Ukraine, whose conflict has been raging in the east of the country for two-and-a-half years will be of concern to policymakers in Kiev, especially in light of a perceived warmth that Trump has for Vladimir Putin.
On Thursday, Russia's deputy foreign minister Sergei Ryabkov told Interfax news agency there were contacts between Russia and "influential people" in Trump's circle before the election.
Stepan Shakhno, co-founder of London Euromaidan, the UK arm of the civil protest movement seeking a pivot away from Russia, told IBTimes UK that it was "very worrying to see how the Russians were celebrating Trump's victory".
"We can only hope there is no real connection between Mr Putin and Mr Trump because if there is then of course the situation might be quite troublesome."
The Republicans have traditionally been supportive of Ukraine, passing a bill through Congress to provide the country with weapons and allocating a budget to support its military.
Given that Congress is controlled by the GOP, Shakhno hopes that this would continue which would allow the US to live up to the terms of the Budapest Memorandum, a 1994 accord which offered Ukraine security guarantees in exchange for giving up nuclear weapons.
"Had we had this nuclear arsenal still, I am sure all of the troubles with Russia would not have happened, so there is a responsibility in the United States to keep their promises and to guarantee peace and security in Ukraine and also Europe."
Shakhno said that closer ties between the Russian and American presidents will not change Putin's priorities.
"Putin's main objective is Ukraine. It is clear to everybody that it is a higher priority than even Syria and he might try to bargain one against the other, so there is some sort of deal over Syria at the expense of Ukraine."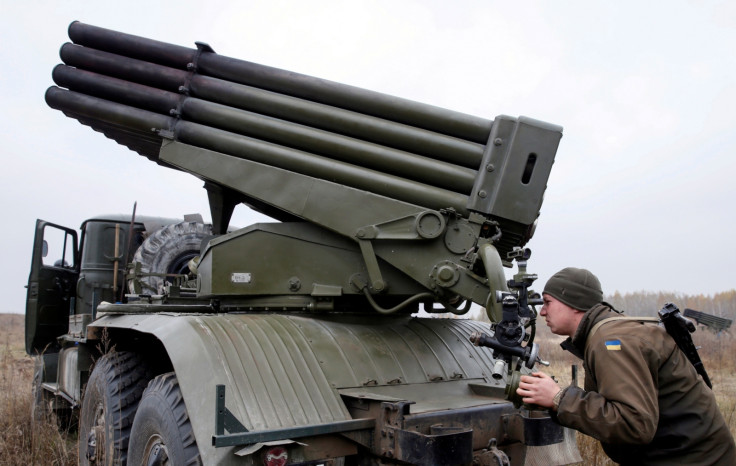 In another sign of the ongoing tension between Kiev and Moscow, Russia's Federal Security Service (FSB) said it had arrested three suspected members of a Ukrainian "saboteur group" in the Crimean city of Sevastopol. It claimed the group "planned to carry out acts of sabotage on objects of military and public infrastructure".
But Ukraine's Defence Ministry rejected the FSB's claim, calling it "another fabrication of the Russian secret services aimed to justify its own repressive measures against local residents and discredit Ukraine on the international arena."
Non-governmental organizations in Ukraine have warned that the war in the country's eastern Donbas region with Russian-backed forces will continue for many years to come.
Larysa Artiugina, from the New Donbas humanitarian organisation, told the Kyiv Post: "We're prepared for the fact that this conflict could continue for five, 10 or 15 years."