A long-awaited meeting between Russian President Vladimir Putin and Japanese Prime Minister Shinzo Abe is set to begin at a hot spring resort in Abe's hometown of Nagato city in Yamaguchi Prefecture. The two-day meeting is crucial for both the leaders as they seek progress on a seven-decade-old territorial dispute that has stood in the way of a peace deal since World War II.
While the two sides are expected to sign some economic cooperation deals in areas including medical technology and energy, the islands row could dominate the talks.
Japan has beefed up security in the southwest city of Nagato to welcome Putin, with banners showing a sketch of Putin and Abe shaking hands. It reads: "A new start, from Nagato".
Abe has pledged to resolve the row to build better ties with Moscow to counter a rising China.
"I want to negotiate as the representative of Japan with the keen feelings of the former residents of the islands engraved in my heart," Abe told reporters before leaving Tokyo for his hometown.
The then Soviet Union, invaded the Southern Kuril Islands after Japan's World War II surrender. The annexation of the western Pacific at the end of the war is reported to have forced some 17,000 Japanese residents to flee the area. Japan refers to the islands as the Northern Territories, which lie between Hokkaido Island and Russia's Kamchatka Peninsula.
A deal on the thorny issue is not expected to materialise as Putin may not risk his reputation as a staunch defender of Moscow's sovereignty.
"The hurdles that remain to be cleared are still quite high. On the other hand, they are two strong leaders, so I hope that some broad path forward and direction will emerge," Yasutoshi Nishimura, an adviser to Abe, told Reuters.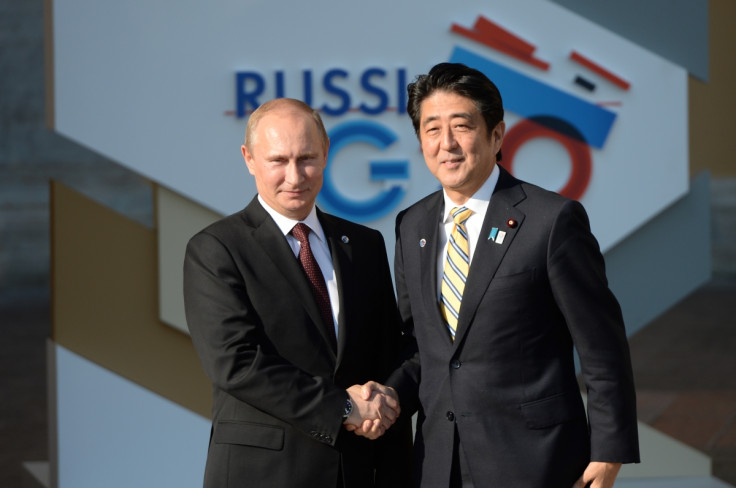 The Kremlin is also expected to sign deals with Japanese companies as a response to the sanctions imposed by the West and Japan against Russia for its role in the Ukraine conflict after it annexed the Crimean peninsula in 2014.
Earlier this week, Putin told the Yomiuri newspaper that Japan's sanctions against Russia would be a stumbling block to reaching a peace treaty.
Japan's trade minister, Hiroshige Seke, denied any chance of signing economic cooperation deals with the Putin administration saying it would undermine the Group of Seven (G7) unity on the sanctions.