As Britain awakes to the news that we'll be leaving the European Union, those who voted Remain are understandably disappointed. With solemn messages from leading UK politicians, and without a concrete plan from Brexiters, Europeans in the UK feel confused and dejected. We spoke to European journalists in our IBTimes UK office about the news, here's what they had to say:
Elsa Buchanan, 26, moved from Biarritz in France to the UK in 2009
"I am ashamed, and scared. It's a tragic day. I live with three Europeans and we all hugged this morning after waking up to the news. There is a sense of deep rejection. London, and the UK in general, are in our eyes a place of unity and diversity, made possible by the openness of its borders to Europeans.
"We don't want to leave the country in which most of us have lived for five or 10 years, but this is what the Leave vote will push us to do.
"Most of all, with regards to work, we believe this country cannot grow without us. Should UK employers have to sponsor visas for Europeans in the future, this will make us less employable. Many Europeans I know are already thinking about the next step, the next job. Mostly overseas, or back in their home country."
Léa Surugue, 23, moved from Paris in France to the UK in 2001-2009, and returned to the UK last year
"I have lived in the UK for half of my life. It is my home, the country where my little sister was born, where I found my first job, where most of my friends now live. But most importantly, it is the place where I discovered another way of thinking and looking at the world. Ironically, it is where I developed the feeling of truly being European and where I learnt to recognise the importance of a united Europe.
"So today, I am battling between sadness and disbelief. I know I should not take this vote personally, but I cannot help but feel like a stranger in my home.
"The EU is far from perfect, and in the last few years I have myself questioned some of its decisions. I understand that some people are worried about the future, and thought they had no other solution than to vote out. This vote has shown the UK is a strong democracy, but I've been disgusted by the way the campaign has been conducted.
"Beyond sadness, I am really worried that this means the victory of populism in Europe. It is a huge step back, a blow to more than 50 years of diplomacy.
"The EU is seriously struggling to educate people about the benefits it can bring, and this is a serious problem. I don't know what my future in the country will be, but I am certain that we who still believe in the EU need to do more now to show all the good it can do."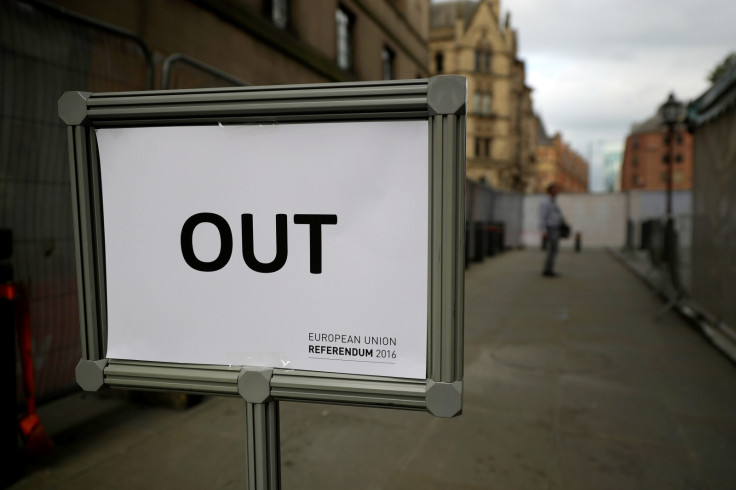 Ludovica Iaccino, 28, moved from Milan in Italy to the UK in 2011

"I feel sad and scared, this has become more of a foreign land for me. My family and friends are in Italy and they all told me not to worry about it, but it is not so easy when you are in a foreign country, alone. I am also concerned as some friends of mine would like to come here and I don't know how difficult it is going to be for them now."
Marc Vargas, 33, moved from Menorca in Spain to the UK in 2008
"This morning I received a lot of texts from family and friends asking how I feel – I think they're more concerned than me. I'm not angry or sad, but maybe I still have to assimilate it. I came to the UK in 2008 after I finished university because I wanted to live abroad. Since then, I've been a 'Spanish waiter', call centre representative, journalist and social media editor.
"In a way I'm proud that citizens have been able to decide their future in the EU, but I'm also concerned about the outcome and what this will mean for the UK and the rest of Europe. Unfortunately it's been a nasty campaign and I'm afraid populist politicians will gain support going forward."
Alice de la Chapelle, 29, moved from Paris in France to the UK in 2013
"Yesterday I felt European, today I feel even more European! I arrived in London on 28 December 2013. I drove from Paris to London, took the ferry and here I was, still in Europe. I didn't feel like an immigrant since I was born a European and raised thinking I could go anywhere, whenever. And how amazing is that feeling?
"I think the UK should be much stronger at teaching languages at school as it changes your view of the world and you understand others better. Brits would feel less nationalist and isolated. It sometimes feels like Britain's only taste of European culture is eating at continental restaurants."