Europe's last insurgency ending as Eta surrenders arms and bomb caches
Spain's government welcomed the move but called for complete disarmament by the group.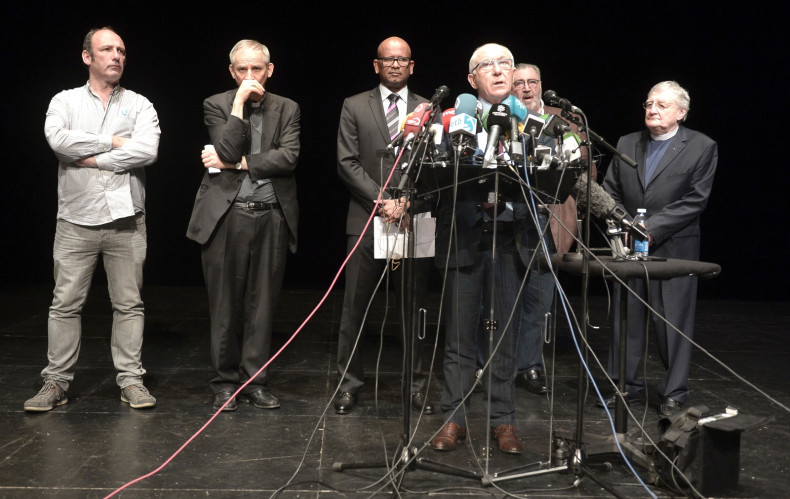 Eta, the Basque separatist terror group, has surrendered eight caches of weapons and bombs to French authorities.
The move by the group comes more than five years after it announced a ceasefire in 2011. But Spanish and French authorities believe the arms are only part of its arsenal.
The details of the caches were handed over to French authorities at a ceremony organised by the International Verification Commission (IVC), in Bayonne, Basque Country, France.
The stockpiles are located in southern France, in a region which was frequently used as a base for Eta activities in Spain.
On Saturday (7 April) Matthias Fekl, France's foreign minister, confirmed police were searching for the arms caches, saying the occasion marked "a great step, an unquestionably important day".
In a televised statement, Spain's interior minister Juan Ignacio Zoido, said the country will "not make any evaluation of the handing over of weapons today by Eta until they have been analyzed by French authorities and justice".
"The government will not alter its position: terrorists cannot hope to receive any special treatment from the government nor immunity for their crimes" said Zoido, continuing that Eta must "announce its definitive dissolution, ask forgiveness from its victims, and disappear".
In a statement on its website, IVC said that it received "from Jean-Noël Etcheverry, a representative of Basque civil society, information regarding the location of Eta's weapons, ammunition and explosives... the Commission believes that this step constitutes the disarmament of Eta".
According to an Associated Press report, representatives for the Peace Artisans told reporters that Eta had surrendered 120 firearms and three tons of explosives and ammunition, and that its representatives were remaining with the stockpiles until the French authorities arrived to take control of them.
Who is Eta?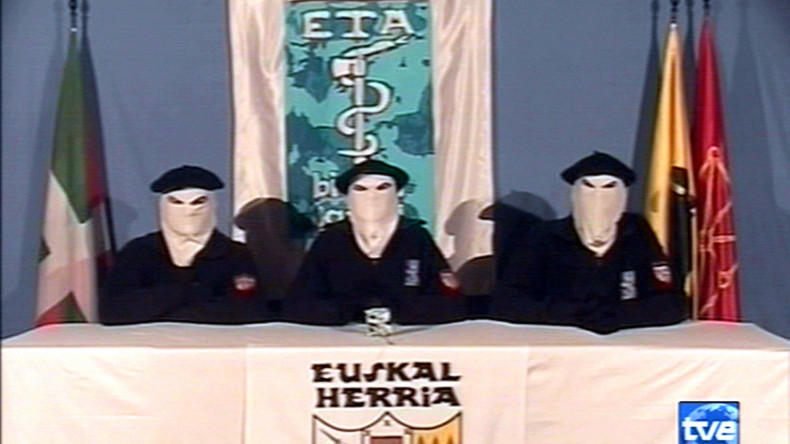 Euskadi Ta Askatasuna – Basque Country and Freedom – was founded in the 1959, as a reaction against the dictator General Francisco Franco oppressing the Basque community in Spain politically and culturally.
ETA turned to violence on 7 July 1968, with the fatal shooting of Guardia Civil member José Pardines Arcay. Arcay had tried to stop Eta member Txabi Etxebarrieta during a routine roadside check.
In the decades that followed, ETA engaged in bombings, shootings, assassinations and kidnapping.
During its 43-year terror campaign, Eta members killed more than 829 people, mainly in Spain.
In 2006, Eta announced a 'permanent ceasefire', and began talks with President José Luis Rodríguez Zapatero. The ceasefire ended that December, when Eta detonated a van bomb in Madrid Barajas airport, killing two immigrants.
Spain has banned Eta's political wing, Herri Batasuna. Eta itself is in the European Union's 'blacklist' of terrorist groups. Both France and Spain refuse to negotiate with the group.
The IVC, which is recognised by the Navarre and Basque parliaments, was set up to monitor the ceasefire and disarmament of Eta.
The Associated Press described Peace Artisans as a "self-appointed... activist group" that has acted as mediators during Eta's disarmament. However, Reuters has reported that the pro-Basque independence environmental group Bizi! told French newspaper Le Monde it is responsible for the handover.
In a statement, IVC claimed that its representatives witnessed the decommission of another Eta arms cache in 2014, but will not oversee the decommissioning of the new caches.
Spain's 'dirty war'
Some supporters of the Basque group also count the victims of Spain's 'Anti-terrorist Liberation Groups' among those killed during Eta's insurgency.
In 1983, Spain's Spanish Socialist Workers Party (PSOE)-led government illegally formed and funded the Grupos Antiterroristas de Liberación (GAL) – a group of death squads.
GAL cells murdered at least 27 people, as well as injuring and torturing 26 others, believed to be Eta members or supporters. However, many of GAL's victims had no connection to the terror group.
Spain and France have both demanded Eta completely disarm as the final step prior to disbanding.
"We call on Eta to complete as soon as possible a single act of unilateral, complete, definitive and verified disarmament," Basque Socialist Party representative Rafaela Romero told a news conference, according to Reuters.
Javier Maroto the representative for the Basque region for Spain's ruling Party Popular, said Eta's disarmament is "a step forward, but it's not enough".
Meanwhile, Arnaldo Otegi, who leads Sortu, a Basque separatist party linked to Eta, said: "The armed struggle is over, but the fight for the same ends goes on."
Also present at the ceremony were the mayor of Bayonne Jean-René Etchegaray, Bologna's archbishop Matteo Zuppi and Harold Good.
Zuppi assisted in 1992 negotiations that ended Mozambique's civil war. Good, a Methodist minister, helped oversee the decommissioning of the IRA's weapons as part of the Northern Ireland peace process.
Some Eta members are still fleeing French and Spanish authorities. No amnesty has been announced for them. The BBC's Lyse Doucet has said that around 100 Eta members still oppose disarmament.
Eta's step towards disbanding comes after the group faced many arrests, following the 2015 arrest of two of its leaders: David Pla and Iratxe Sorzabal