The head of Europol Rob Wainwright has delivered a stark warning that a vote for Brexit on 23 June could potentially make the UK more vulnerable to terrorism. Wainwright also warned that hundreds of "battle-hardened" Isis fighters were possibly planning attacks in Europe.
He also said that some of those responsible for the Paris and Brussels attacks might still be on the run, and that some young jihadists viewed themselves more like heroes in a computer game than religious warriors.
Speaking at a security conference in London, Wainwright said that in the event of a Brexit, the UK would no longer have full shared access to continent-wide databases on suspected militants. Instead it would have to become an associate member, like the US and Canada, which would not guarantee the same level of access.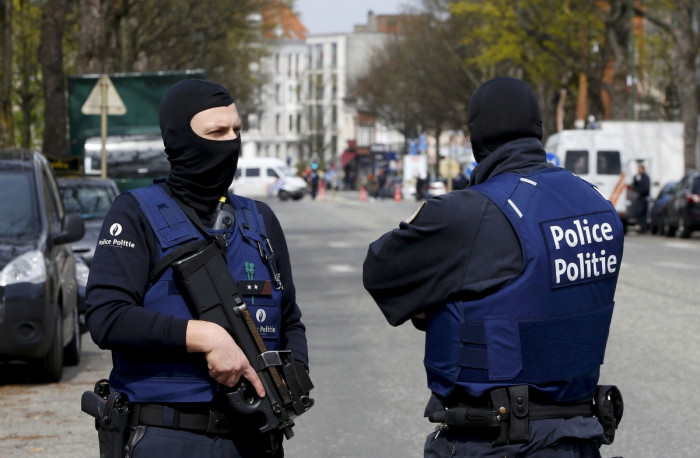 "If you put at risk any part of the framework for international police cooperation and intelligence sharing, that Britain currently relies on then there clearly is potential for consequences," said Wainwright. The Welshman has been Director of Europol since 2009, having previously worked as an intelligence analyst for MI5.
Wainwright also said the UK would no longer be guaranteed access to the Schengen Information System which shares data between countries who form the Schengen zone. Currently the UK has access to the system despite being outside the zone. An example of how shared information could provide valuable intelligence came on the same day Wainwright was speaking when it was announced a possible Isis plot to target holiday-makers in Mallorca had been disrupted.
The UK might also have difficulty extraditing people via the European Arrest Warrant. "I have no doubt that Britain will secure at least partial access to most of the systems, but that access will be variable and it will depend on many factors," said Wainwright.
Campaigners who believe the UK would be safer outside the EU might point to comments he made about those behind the Paris and Brussels attacks which left a total of 162 people dead. Wainwright admitted that even with shared information it was unclear if all those involved in the attacks had been identified. "That's because we have a fragmented intelligence picture of precisely who is involved and where they are," he said.
As for the identity of young Jihadists, who have fought in Syria and who Wainwright believes are plotting further attacks in Europe, he claimed religion may not be the major motivating factor. "Many of the individuals we have identified and are helping to track are motivated less by religious zealotry and more by an idea that they are ... military heroes carrying out a campaign — perhaps in keeping (with the) PlayStation games that as teenagers they grew up playing," he told Reuters.