Eurosceptics welcome prospect of Blair's political return as he 'discredits most things he touches'
The former PM is setting up a new London bureau, where he will reportedly move 130 staffers.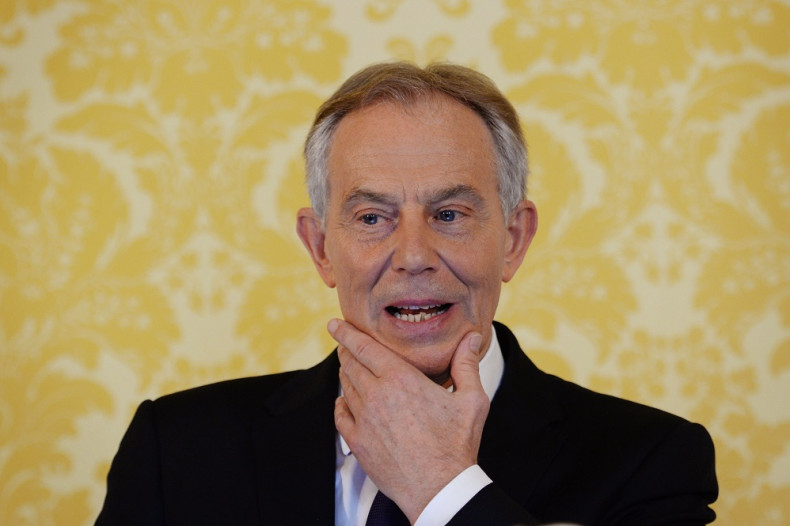 Eurosceptic MPs have welcomed the possibility of a political comeback by Tony Blair. The former British prime minister is reportedly eager to engineer a return to public life amid speculation that he is seeking to play a greater role in the UK's withdrawal from the EU.
According to a Sunday Times report, Blair has held talks with former Chancellor George Osborne "about the post-Brexit political climate" and is concerned about the country's current leadership. The ex-Labour leader reportedly described Theresa May as a "total lightweight" and "thinks Jeremy Corbyn is a nutter", but this was denied by his spokesman.
Last month Blair issued a rallying cry to remain voters, urging them to "mobilise" to "prise apart the alliance which gave us Brexit." Addressing those who opposed leaving the EU, Blair said: "We're the insurgents now."
Blair is a hugely unpopular figure following the 2003 invasion of Iraq and Tory MPs have mocked a potential political return, claiming it would strengthen public support for leaving the EU. "This is glorious news, he is one of those discredited establishment figures who repels many people," the former environment secretary, Owen Paterson told the Telegraph. "For this he must win the international prize for lack of self awareness this year," he added.
The MP for Hitchin and Harpenden, Peter Lilley said: "He does discredit most things he touches, so that must be beneficial for us. Basically he is not in favour of Brexit, he is in favour of a hokey-cokey Brexit.
"One where you take your left leg out, put your left leg in, shake it all about and end up where you were when you started."
Meanwhile, Wokingham MP John Redwood said Blair's return would mark "a complete win for my side", citing his unpopularity across the political spectrum as a "great help".
Despite the mockery, Blair is not seeking to shy away from voicing his opposition to Brexit and is setting up a new office in London, his spokeswoman confirmed. Responding to the Sunday Times report, she said: "Tony Blair has already announced that he is bringing all staff under one roof. So, yes, the London staff will all come together in one location. It won't be in Westminster, however.
"The new organisation will be all not-for-profit, as we have announced, and the commercial side has been shut down. The assets of the business will be gifted to the new not-for-profit organisation.
"Mr Blair has not had 'regular' discussions with George Osborne regarding Brexit, though he has discussed it with him as he has with many people.
"He does discuss the Middle East and aid with government ministers because he is still very active in the Middle East and Africa with his not-for-profit work. He hasn't discussed Brexit with government ministers.
"Mr Blair will make a proper announcement around all of this in the New Year."