UK companies are 100% committed to making the best of Brexit, but they also want clarity from the government over its plans to split from the EU, the president of the Confederation of British Industry (CBI) will announce on Monday (21 November).
Paul Drechsler, speaking at the CBI's annual conference in central London, will also say firms will work in partnership with Theresa May's government.
"The firms I speak to every day are 100% committed to making the best of Brexit," Drechsler is expected to claim. "To do this, government and business must do more than just work together.
"We must be two partners with a common cause. Two signatories to the same contract, securing the best possible result for the British people."
Drechsler will also argue that business has a "responsibility" to be part of the Brexit solution. "I'd like to thank every person in this room for how you've led your businesses since 23 June," he will tell the delegates.
"When times were tough you remained optimistic and mindful of economic stability. That deserves recognition."
His comments will come just minutes before May addresses the conference. Like the prime minister, Drechsler also campaigned for a Remain vote at the EU referendum.
May has ruled out giving a "running commentary" on the government's Brexit negotiations with the EU, with Drechsler calling for "clarity" from ministers. "We're not asking for a running commentary, but we are looking for clarity and, above all, a plan," he will say.
He will praise "encouraging signs", such as May's deadline to trigger Article 50, the official mechanism to break from Brussels, by March 2017. But the CBI president will call on May to take a pro-immigration stance.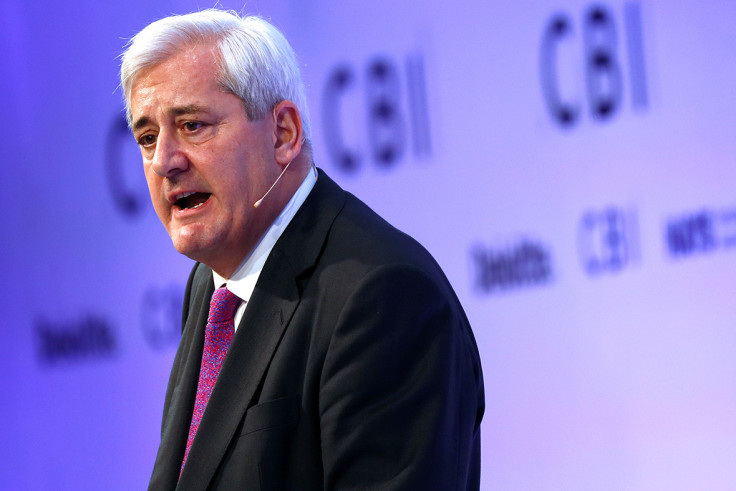 "Business needs to know we won't close our borders to Europe's talent, or lose our privileged access to Europe's markets," Drechsler will say. May, meanwhile, is expected to unveil a £2bn a year fund for science research and development by 2020.
The prime minister, speaking two days ahead of Chancellor Philip Hammond's Autumn Statement on 23 November, will also say that she wants to have the lowest corporation tax among G20 countries for post-Brexit UK.
"We believe in business, the entrepreneurs and the innovators who employ millions of people up and down this country, the basis for our prosperity," she will say.
"We will also review the support we give innovative firms through the tax system... because my aim is not simply for the UK to have the lowest corporate tax rate in the G20, but also one that is profoundly pro-innovation."
The levy is set to fall from 20% to 17% by 2020. But President-elect Donald Trump has promised to slash the US' rate from 35% to 15%, which could force the UK to follow suit in a bid to remain competitive.
Stephen Herring, head of taxation at the Institute of Directors (IoD), told IBTimes UK on 18 November that the government would keep a close on eye on the White House.
"[The government] will look at what happens across the pond and I would be very surprised if the US rate is reduced that they wouldn't copy that rate. Probably the most likely rate is 15%," he said.