Eurotunnel and Eurostar services closed for two hours due to fault in tunnel
Tunnel eventually reopened at 18:40 after two-hour delay.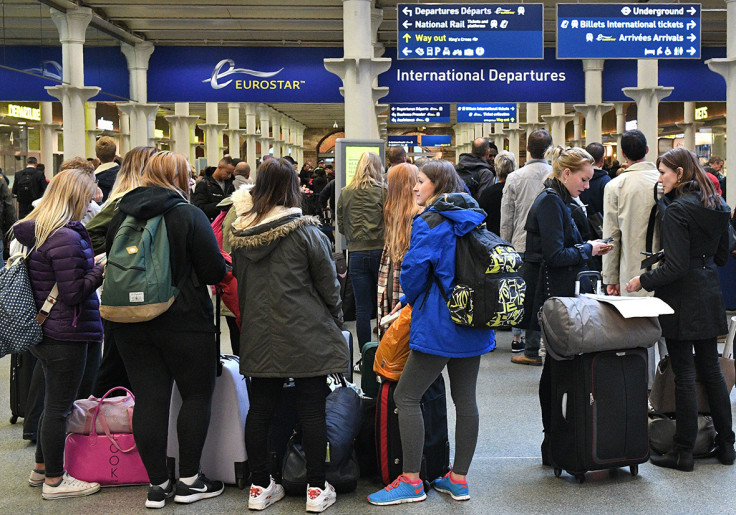 An electrical fault on Eurostar and Eurotunnel services left passengers stranded for hours, either on trains or in tailbacks on the motorways. The tunnel eventually reopened at 6:40pm and Eurostar trains started moving again.
Vehicles began to tailback along the M20 at junction 11a at the Folkestone Eurotunnel terminal because of the closure, according to Highways England.
Eurotunnel tweeted that services were estimated to resume from 6pm UK time – an extension on their previous 5pm guestimate. The tweet said that "the fault is being resolved", but it was another 40 minutes before services actually resumed.
The tunnel's passenger and freight service was "temporarily suspended due to a technical fault in the Tunnel which is in the process of being resolved," said an announcement on the Eurotunnel website.
It advised travellers to "delay your journey if possible" and advised that "long delays can be expected." An announcement on the Eurostar website, which runs trains services from Kings Cross St Pancras, said: "Our trains are delayed because of overhead power supply problems in the Eurotunnel."
Passengers have reportedly been offered a transfer to Dover where they can travel on to Calais by ferry. The problem is thought to have started around 2pm, with frustrated passengers tweeting at the service complaining of their long delays.
Twitter user, Steve Marsden tweeted that his wife was travelling with a group of disabled people who would not be able to take the ferry, saying in a later message that the "uncertainty is very stressful for disabled passengers".
A group of representatives from the French Tourist Board were heading to London to host an event for journalists, but have been delayed on the Eurostar. Benoit Dieval, who represents the Pas-de-Calais region, emailed journalists, telling them he was stuck at Calais station at 5.30pm and to "have a drink or two while we are in transit!" He was told the train would get moving again at 5.50pm, but at 6.35pm he updated: "Still stuck at Calais, bloody hell!" At 6.40pm he told IBTimes: "Hooray, just started moving".
Eurostar said that all trains scheduled before 6pm UK time had been cancelled.
Passengers have been advised to delay their journey by amending their ticket online by contacting Eurotunnel on 03457 35 35 35.
© Copyright IBTimes 2023. All rights reserved.