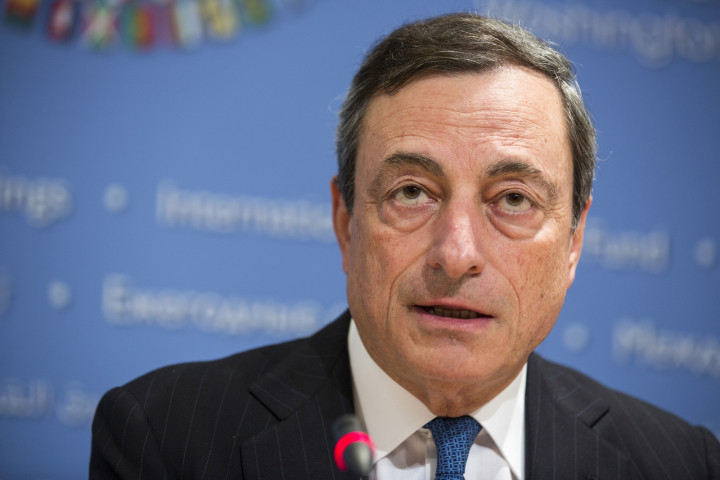 The Eurozone's annual inflation fell to 0.3% in November – the lowest rate in five years.
November's reading comes in the same week that extensive stimulus plans were announced by the European Commission, with a view to injecting some demand into the lacklustre economy. It will up the pressure on the European Central Bank to accelerate its asset-purchasing campaign and perhaps to intensify its quantitative easing plans, which are expected to begin in January. A firm statement of intent on this front is expected next week.
Considering the commission has an inflation target of 2%, policymakers have got their work cut out. This is the lowest rate since the end of 2009, when Europe was still in the grip of the financial crisis. The need for decisive and urgent action is clear.
The move towards deflation stems from falling energy prices. Excluding energy, the core rate of inflation held firm at 0.7%, however given that energy prices are expected to fall further still over the coming months, the region looks set to drift perilously close to deflation.
"We now expect the headline inflation rate to drop below zero at least briefly over the next six months and there is a clear danger of a more prolonged bout of falling prices," said Jonathan Loynes of Capital Economics.
Additional data showed that unemployment in the Eurozone held at 11.5% for the fifth month in a row, showing the impetus the labour market gained in the early part of the year has been halted.
The inflation reading comes on the same day the commission threatened to load hefty fines on to some of its senior members, including France, Spain and Italy. France in particular could be in line for a multi-billion euro penalty for missing its budgetary targets, with the commission likely to insist on budget cuts, if the governments wish to avoid the financial penalty.
Extremely low inflation may benefit consumers' real purchasing power in the short term but it carries the risk that inflation expectations adjust downwards, putting the ECB's price stability target of inflation just below 2% at risk. The ECB will have to revise down its inflation forecast for 2015 of 1.1% down significantly on this low staring point and the current economic rough patch, wrote Christian Schulz of Berenberg Bank, in a note.