The last time Liverpool won the league championship, a jubilant Roy Evans was pictured alongside Kenny Dalglish in the Anfield boot-room basking in the acclaim of an eighth title in ten years. History doesn't record the club's outlook at the turn of the decade but there was an unfettered air of optimism on Merseyside in those halcyon days before the Premier League.
Four years on, and with no further league glory - a veritable drought in the wake of the previous decade's success - Evans found himself at the vanguard of a very different football club. The aftermath of Hillsborough accounted for Dalglish's exit before Graeme Souness' brief reign ended in resignation. And in 1994 Evans became the last graduate of the Liverpool Boot Room - the internal coaching system credited with driving the club's wild success in the 1970s and '80s - to assume the top job on Merseyside.
Liverpool's gradual decline in the intervening years can be traced back to Evan's tenure at the club, but to suggest he is the root course of Anfield's current malaise would be to serve the former defender a great disservice. At a time when the Premier League was experiencing a boom in popularity and foreign imports were helping to improve the quality of the game, Evans crafted one of the most attractive sides seen at Anfield in a decade. Nevertheless, despite running Manchester United and Newcastle close in 1996 and '97, the Bootle-born manager could only add a solitary League Cup victory, in 1995, to the trophy cabinet.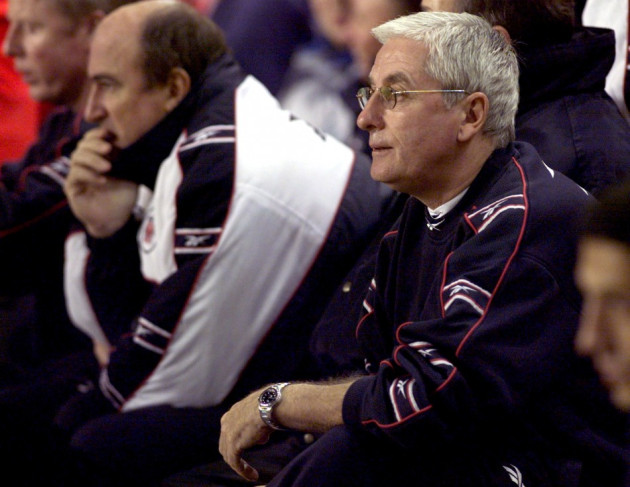 Evans' most telling legacy was to assemble a talented core of players, including Robbie Fowler, Jamie Redknapp and Steve McManaman, who were particularly impressive going forward and played an attractive brand of football. But he struggled to arrest a decline that had set in under the Souness regime; a problem he attributes to the radical changes underway in English football at the time.
"It was a great time to be in football. The difficult part was the transition from buying mainly British players to having more European players," Evans told Yahoo! Sport. "You had to have a greater knowledge of continental in your scouting which made it a bit trickier.
"We had a lot of good young British players, so who knows what would have happened if the others hadn't had the foreign players? Our record was still good. We were never out of the top four, and probably should have won it one year.
"We were proud to have some great local lads like Robbie Fowler and Steve McManaman, and probably the best compliment you can get as a manager is when people come up to you and say they enjoyed watching your team."
Evans' departure in 1998 and the arrival of Gerard Houllier signalled the end of the Anfield Boot Room but the tradition was cited by both Houllier and his successor, Rafael Benitez, as a valuable part of their successful reigns. Upon his return in January 2011, current boss Kenny Dalglish announced his intention to bring the institution back but as Liverpool's strange season winds towards its conclusion, the Scot's return has not been the success many predicted.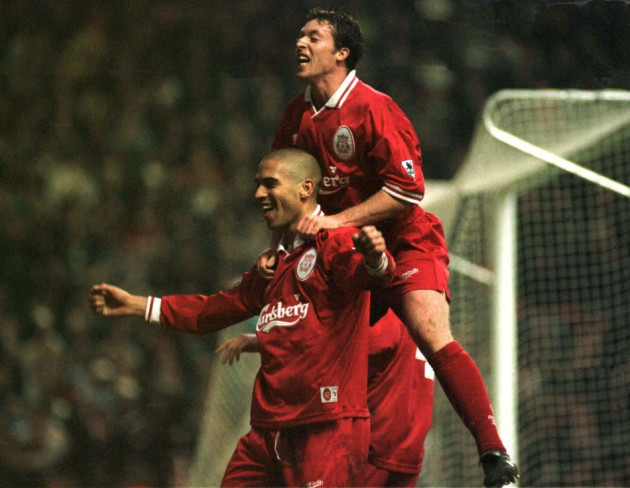 Victory against Blackburn Rovers on Tuesday was only the club's second league win in 2012 and left Dalglish's side in eighth place, 13 points off the top four and 33 behind leaders Manchester United. A club like Liverpool expect more than the League Cup and an FA Cup semi-final appearance from an investment in players of more than £100m. But their progress in cup competitions has provided a level of stability for their season and Evans backed Dalglish to learn from his mistakes next time around.
"He [Dalglish] had a good start, he brought that desire and you hoped the team would go on, but unfortunately that has been derailed a little bit.
"They have won the Carling Cup, and it's great to win a trophy in your first full year, and they have a chance of another in the FA Cup.
"But I think everybody recognises their league form hasn't been good enough - that's not to criticise Kenny, it's just a fact. They have struggled to win games at home and haven't been their usual force - and I'm sure everyone at the club is doing their utmost to put that right."
Evans singled out the example set by Manchester United manager Sir Alex Ferguson as the blueprint for continued success in the Premier League. United saw their lead at the top cut to five points following Wednesday's 1-0 defeat by Wigan but remain on course to secure their 20th league title.
"You look at the most successful clubs, and they are the ones where the manager has been given time to get his feet under the table and do his job properly," said Evans.
"Owners need to show some patience, and realise you cannot simply buy success while changing the manager every season.
"Everybody should keep in mind Alex Ferguson, who people thought was close to being sacked in 1990, and just look at what he has achieved because the club gave him time to get things right.
"They go into a different mode and a different mentality in the second half of the season.
"It's hard for me to say it, but they have been the best team over the course of the season. Even if it is not the strongest squad they have ever had, they know what it takes to win and they would be worthy champions."
For more insight from Roy Evans and other leading managers plus exclusive Barclays Premier League highlights go to www.yahoo.co.uk/sport