Even Twitter's co-founder can't get racist hate speech removed
Biz Stone bemoans 'Trust and Safety team' critics as his own report seemingly goes unnoticed.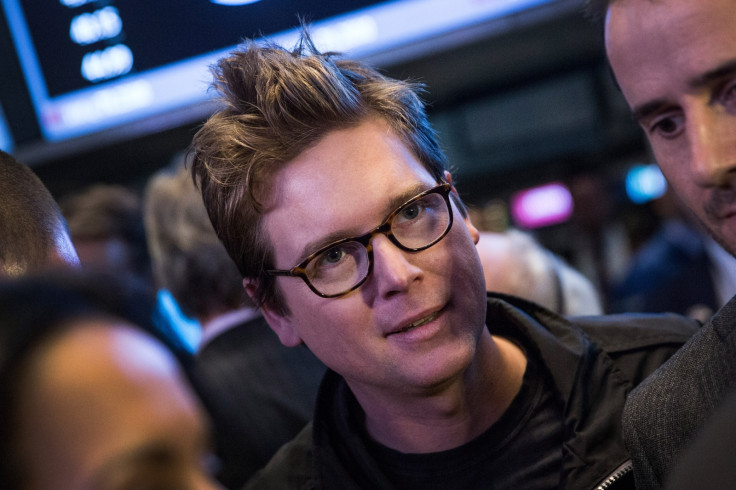 Twitter co-founder Biz Stone has weighed in on the ever-increasing criticism over the social media platform's inability to curb hate speech, harassment and other harmful content - all while his own policy violation report against an account labelled with racist hashtags and the name "WHITE POWER" went completely unnoticed.
Stone, who returned to Twitter in a full-time role earlier this year, defended the microblogging site's approach on Sunday (1 October), writing: "Y'all pile on us. You really think the issue doesn't weigh on us? And you're so dismissive of the Trust and Safety team. We're all people."
The post came in a reply to a thread addressing US president Donald Trump's decision to stage an ongoing war of words with North Korea and its leader Kim Jong-un, who Trump repeatedly referred to as "Rocket Man", on the social media platform.
Several of Trump's North Korea-related tweets were seen as potential violations of Twitter's own rules and regulations by many critics, however Twitter CEO Jack Dorsey confirmed that the US leader's tweets would remain in place due to their "newsworthiness".
The move was seen by a vast amount of users as an attempt at evading accountability and further evidence that Twitter's top-level team is glossing over significant issues while benefiting from the publicity and prioritising other changes to the site, such as possibly doubling the 140-character limit.
Stone later apologised, stating that the "words didn't come out right" while also attempting to assure those responding that "we're listening", but faced instant ridicule after it emerged that a user report made by Stone himself had led to no discernible action against the offending account.
Several days earlier, Stone had been asked whether a tweet from the 26 September by a neo-Nazi account with a swastika profile picture that included multiple racial slurs and the hashtag "#whitepower" was enough to be deemed "newsworthy" following the Trump-North Korea scenario. Stone responded: "You know it's not. It's disgusting. I reported it, and I hope you did too."
At the time of writing on 2 October, which is six days after the "WHITE POWER" tweet was posted and two days since Stone confirmed he had reported it, the tweet and the 1,300 follower-strong, hate speech-filled account are both still live.
"This is not something you and [Jack Dorsey] need to be ambivalent about," said one user, angered by the situation. "Your failure to respond to this is atrocious. You will wear this forever."
"Even when *you* reported it, Twitter safety does nothing!" said another. "Maybe this is why we don't trust you to make Twitter a safer place?"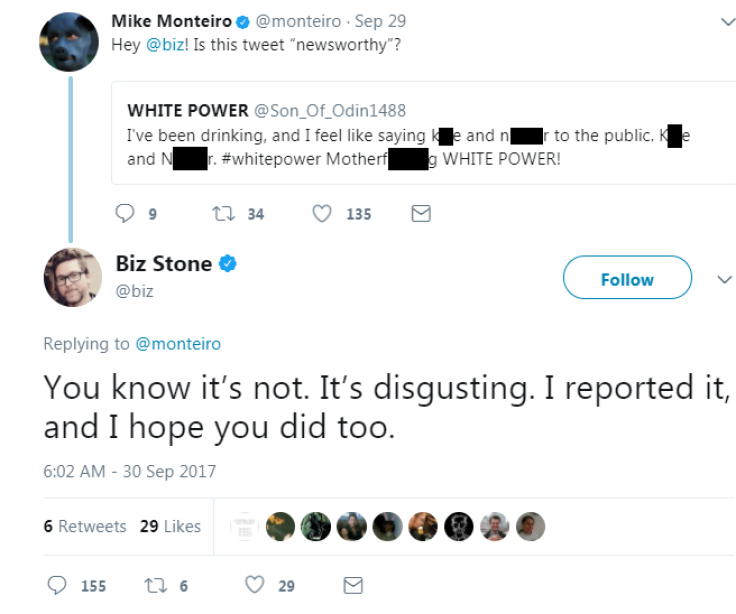 © Copyright IBTimes 2023. All rights reserved.