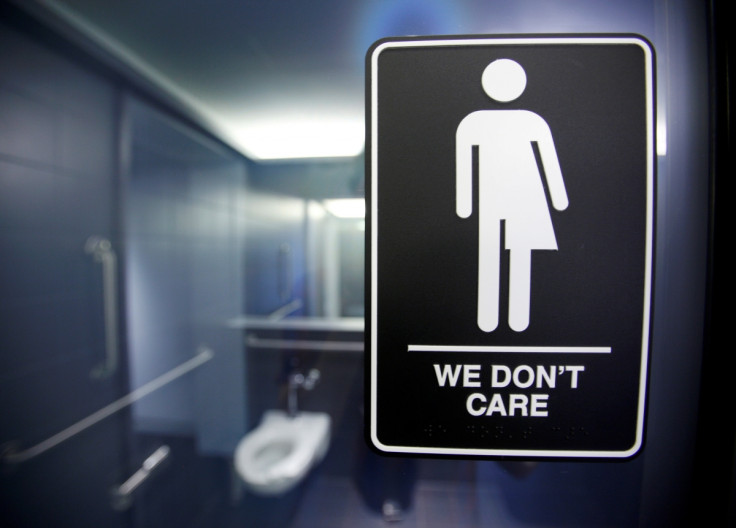 The North Carolina legislature has failed to repeal the controversial House Bill 2 (HB2), also known as the 'bathroom bill', which forces people to use bathrooms in government buildings that corresponded to the gender on their birth certificate.
A repeal was expected to come with a special session on Wednesday (21 December) at the state legislature but the proposed bill was voted down. The bill to repeal HB2 came with an amendment that called for a lengthy moratorium on local councils introducing new non-discrimination ordinances.
HB2 has been a controversial issue that has exacerbated political divides in the already fractured state.
Many believe that HB2 and the condemnation it received nationally is what lost outgoing governor, Pat McCrory the gubernatorial election. The new governor-elect, Democrat Roy Cooper has made a point of his opposition to the bill, calling for it to be repealed.
Leader of the North Carolina Senate, Phil Berger, filed the bill attempting to repeal HB2 on Wednesday, describing it as a "very simple bill" that will "take the state back to the status quo". "This is the right thing to do for our state, something that helps us get to a reset," Berger told the Senate, according to the Charlotte Observer.
The move to repeal comes after the city council in Charlotte, North Carolina's largest city, voted to rescind a city ordinance that was blamed as the catalyst for HB2's speedy passing on the state level. Charlotte had voted early in 2016 to allow people to use bathrooms that corresponded with their gender identity, but on Monday and Wednesday voted to get rid of it on the understanding that the state senate would then repeal HB2.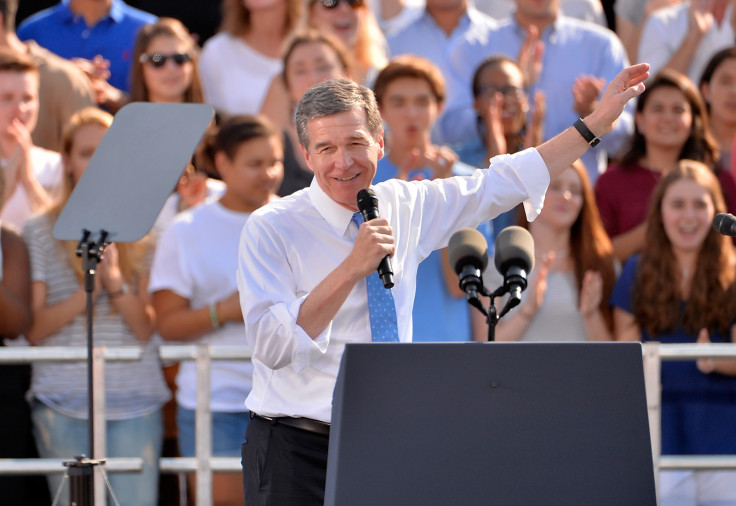 Cooper came out after Charlotte's first vote on Monday to say that he hoped Republican leaders in the senate would "keep their word to me and with help of Democrats in the legislature, HB2 will be repealed in full."
Neither side of the debate has seemed happy with the proposed bill. Many Republicans voiced distrust that the city of Charlotte would stick to its word while the state's Republican Lt. Governor, Dan Forest, issued a statement saying he supports HB2 and does not want a repeal.
"No economic, political or ideological pressure can convince me that what is wrong is right. It will always be wrong for men to have access to women's showers and bathrooms," Forest's statement read, "If HB2 is repealed, there will be nothing on the books to prevent another city or county to take us down this path again."
Democrats say that the additional amendment means the bill does not fulfil the "deal" with Charlotte City Council. "The deal was simple...this bill breaks that deal. Charlotte acted in good faith that we would keep our part of the bargain and it looks like we're not going to," said Democratic senator Jess Jackson, as reported by the Charlotte Observer.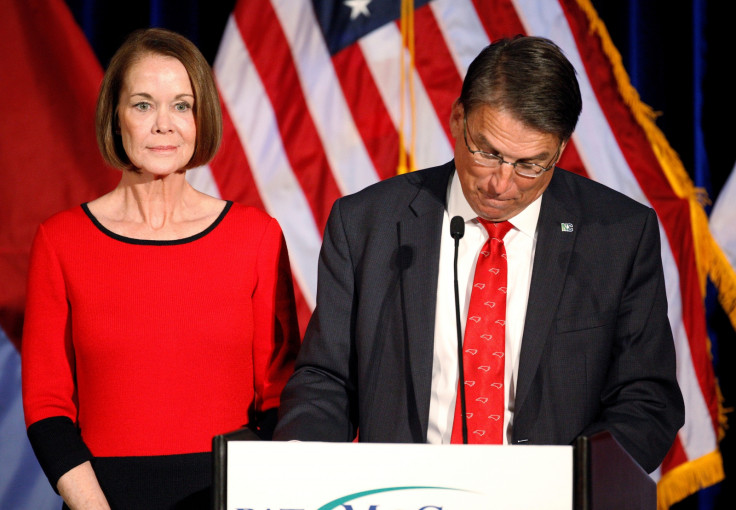 North Carolina has only just left a bitter election that lasted almost a month. Incumbent Gov. Pat McCrory delayed conceding to Cooper for weeks after the election as his supporters filed petitions in numerous counties alleging voter ineligibility.
After conceding the Republican controlled senate was lambasted nationally for what was called a "power grab" as they quickly pushed through bills that limited the incoming governor's powers.
When HB2 was introduced the state received national condemnation, with cities across the USA banning state employees from visiting North Carolina and companies pulling out of deals and expansion plans in the state.