Former New York mayor Rudy Giuliani has said a cabinet job in the impending Donald Trump administration "just didn't work out".
The politician, who was a vocal supporter of the president-elect during his election campaign, had been expected to take a role in Trump's cabinet, but ruled himself out of the running earlier this month.
Now, the 72-year-old has expanded on the situation, telling Fox and Friends: "He offered me some cabinet positions, which I'm very, very thankful for," Giuliani said, underlining that his support during the campaign had not been forgotten.
"It just didn't work out."
Giuliani did not go into details about the positions he had been offered, but shortly after Trump's victory found himself widely tipped for the secretary of state role, a post that has since been offered to Exxon Mobil CEO Rex Tillerson.
Giuliani first ruled himself out of taking cabinet position in a statement issued on 9 December.
"This is not about me; it is about what is best for the country and the new administration," Giuliani said at the time, in a statement seen by The Hill.
"Before I joined the campaign I was very involved and fulfilled by my work with my law firm and consulting firm, and I will continue that work with even more enthusiasm.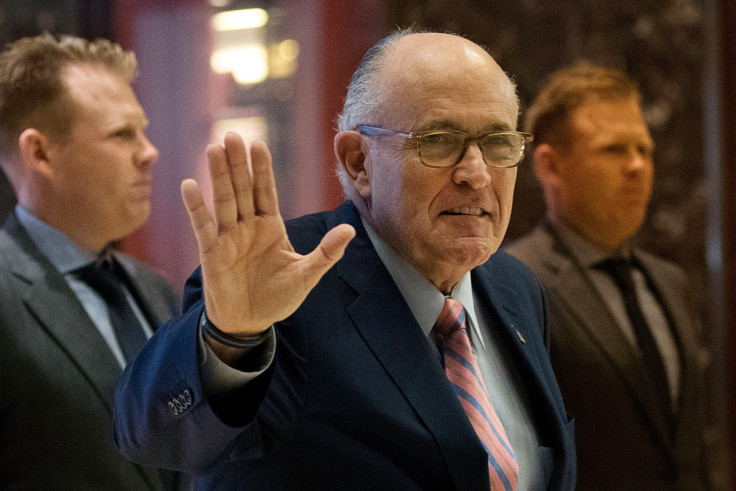 "From the vantage point of the private sector, I look forward to helping the president-elect in any way he deems necessary and appropriate."
Trump, who referred to Giuliani as a close personal friend, said that despite Giuliani not taking a cabinet position, he would continue to ask the experienced politician for advice and could see a place for him in the administration "at a later date".