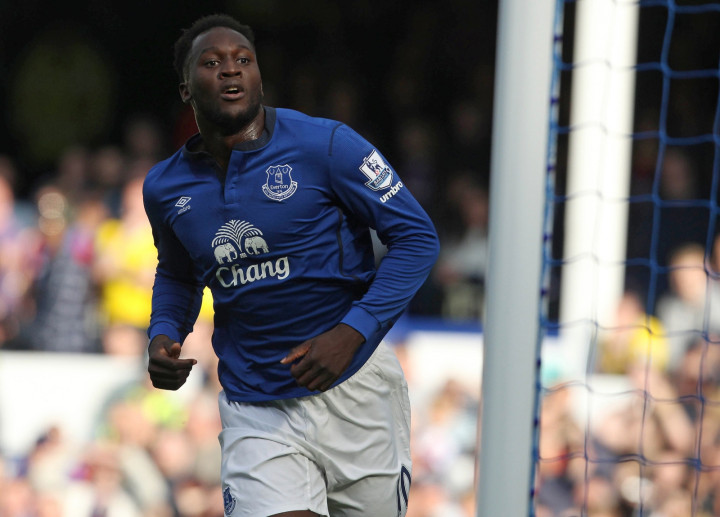 Everton star Romelu Lukaku believes Liverpool's unconvincing form this season means they are there for the taking in Saturday's Merseyside derby.
Roberto Martinez's side travel to Merseyside having failed to record a win there in 15 years, having been thrashed 4-0 by their arch-rivals on their last visit to the red half of Merseyside.
Both sides enter the first derby of the season in the bottom half of the table, however. Brendan Rodgers' side lost their last two consecutive games having conceded eight goals and while Everton can hardly boast, having leaked 13 so far – the most in the league, Lukaku believes his side are poised to end their miserable record at Anfield.
"Everyone is taking about Everton and no one is talking about Liverpool," Lukaku was quoted as saying by the Daily Express. "They are vulnerable. I am not here to criticise.
"I respect them like they have to respect us. We have a good team and when we start getting into winning ways, it will be difficult to stop us. This game is an opportunity to turn the season around."
Lukaku, who became Everton's record signing when he joined from Chelsea on a permanent deal worth £28m this summer, is familiar with his club's struggles at Anfield.
Saturday marks the 15th anniversary of the last time the Toffees recorded a win on enemy turf, when Kevin Campbell stunned the Kop to help his club seal a win. Lukaku is determined to break that streak.
"I know and understand what the goal meant for the club," the Belgian added. "You can't erase him from the history here, but we can repeat what he did. It's time to move on. The fans are waiting for it.
"It will be a good game because Liverpool don't have the results and we are in a bit of a corner where everything is against us. So it will be a nice game for the neutral – but better for Everton fans."