Everton manager David Moyes has admitted that it could be difficult to keep Marouane Fellaini at the club after his superb start to the season.
The Belgium international earned rave reviews for his performance on the opening day of the season as his goal helped Everton inflict a 1-0 defeat on Manchester United.
Having then scored in the 3-1 win over Aston Villam, Fellaini admitted that this could be his last season at Goodison Park and Moyes has suggested that if an acceptable offer was made then he could end up leaving.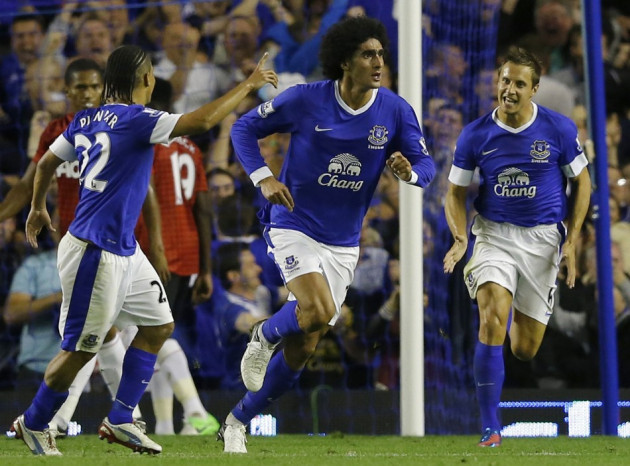 "I won't say there's no chance in the next window because everybody is available throughout the world if the offer is right," Moyes told the Daily Mail.
"But one thing I know is the transfer window is closed so he's not going anywhere right now."
The 24-year-old has spent four years at Everton since moving from Standard Liege and has gone a long way to repaying the faith Moyes showed in him when he signed him for £15million.
Moyes further commented on the situation of Fellaini at the weekend when he suggested that the club are in a strong position as the midfielder still has five years remaining on his contract.
"I have got no problem if other clubs start circling for my players. None at all," Moyes told the Sunday Mirror.
"What I do know is that they can't come in and take any of my players until January and we are only in September. Whatever happens now, whatever Fellaini says, he is here for at least the next four months.
"He might be here even longer than that, I don't know. What I do know for certain, though, is that Fellaini has got a five-year contract here.
"So clubs can circle, but the window has just shut, and we're in a strong ­position as far as his contract is concerned."
Everton have always been prepared to allow players to leave when big offers arrive, as demonstrated earlier this season when Jack Rodwell joined Manchester City for a fee of £12million, which could rise to £17m.