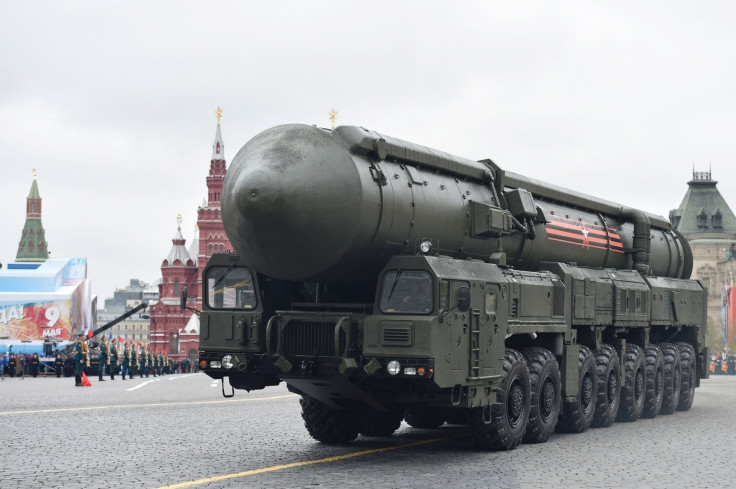 Russia will re-equip every one of their missile divisions that have mobile carriers with Yars-class intercontinental ballistic missiles (ICBMs) by 2026.
Yars is a mobile missile complex that has solid-fuel ICBMs that can hold multiple warheads. ICBMs are known to be capable of covering vast distances by working like a rocket. They are launched into the Earth's lower orbit and the warhead then detaches itself from the rocket, gaining speed as it heads towards its target.
"Mobile groups are being re-equipped with the Yars missile complex with a common missile. Overall, almost all missile divisions using mobile missile complexes are expected to be re-armed with this missile complex by 2026," Commander of the Russian Strategic Missile Forces Col. Gen. Sergey Karakaev said in an interview.
Yars is capable of delivering nuclear warheads, but it is not clear at this time if all the missile divisions will be made nuclear-capable.
As of now, three missile units in the Russian military – Teykovo, Nizhny Tagil and Novosibirsk – have already received their upgrades, he added. While stationary groups are getting replaced fast, mobile units are also set to be covered eventually. As of now, troops in the Kozelsk missile division are getting their replacements, he said. The Kozelsk division has a capacity of 10 silos, according to reports.
Yars is one of Russia's most powerful missile delivery platforms and is codenamed SS-29 in the West, noted Military Today (MT). In mobile mode, it is placed on a 16x16 chassis.
It is Russia's primary nuclear warhead carrier and has a reported range of 12,000 km while being equipped to carry six independently targetable warheads.
According to MT, it is also rumoured to be able to carry 10 re-entry vehicles and evade missile defence systems by carrying both active and passive decoys. Yars reportedly takes only seven minutes to prepare for launch.
Yars, according to Tass, a Russian news outlet, was designed by the Moscow Institute of Thermal Technology by a team headed by Chief Designer Yury Solomonov on the basis of the Topol-M missile complex.
After development in the early 2000s and testing in May 2007, the missile complex was reportedly deployed by the military in 2009. It will now be used in all of Russia's missile divisions.
Last year, according to MT, the Russians built 63 mobile and 10 stationary Yars units, and these were reportedly deployed across missile divisions, replacing the outgoing Topol-M missile system on a 50/50 basis.