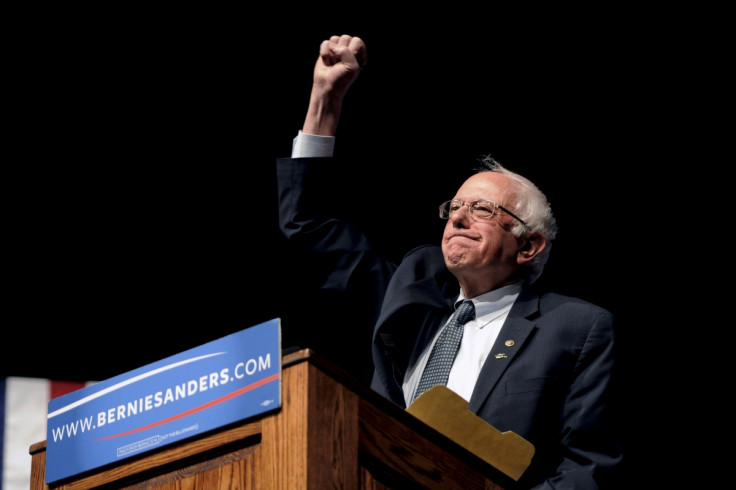 Democratic presidential candidates Bernie Sanders and Hillary Clinton have one more hurdle to surpass before they can turn their full attention to the New York primary on 19 April. Following his victory in Wisconsin, Sanders will compete against Clinton for the 14 delegates offered during the 9 April caucus in Wyoming.
Republican voting took place on 12 March, with Ted Cruz emerging victorious. Speaking at the University of Wyoming before the caucus, Sanders encouraged people to go out and cast their vote. "Democrats and progressives win when there is a large voter turnout, Republicans win when people are demoralised, this campaign is giving energy and enthusiasm to millions of Americans," he said on the heels of his victory in Wisconsin.
"Let us see on Saturday a record breaking turnout here in the Wyoming caucus and let us have Wyoming democrats making it clear that this great state is part of the political revolution," he added.
Based on the latest polls, Sanders could be looking at his seventh victory over the former secretary of state in the last eight races. A poll from ARG placed Clinton ahead by just one point on 3 April, but a poll from Emerson on the same date revealed Sanders opened up an eight point lead. All other recent polls, except a 29 March poll from Loras College, have the Vermont senator firmly in the lead.
While a win in the Cowboy State will great for boosting Sanders' campaign, it will not make much of a difference in delegate count. As it stands, Clinton holds a 250 delegate lead over Sanders when super delegates are not counted, 1,280 to 1,030. However, when super delegates are counted, Clinton's lead jumps to 1,749 to Sanders' 1,061.
What's ahead?
There are three major states coming up before the end of April. New York, which has 247 delegates and has its primary on 19 April, is considered the home state to both candidates. Sanders was born in Brooklyn, while Clinton served as New York senator from January 2001 to January 2009. On 26 April, the two candidates will face off in five states, with Maryland (95) and Pennsylvania (189) bringing the largest number of delegates.