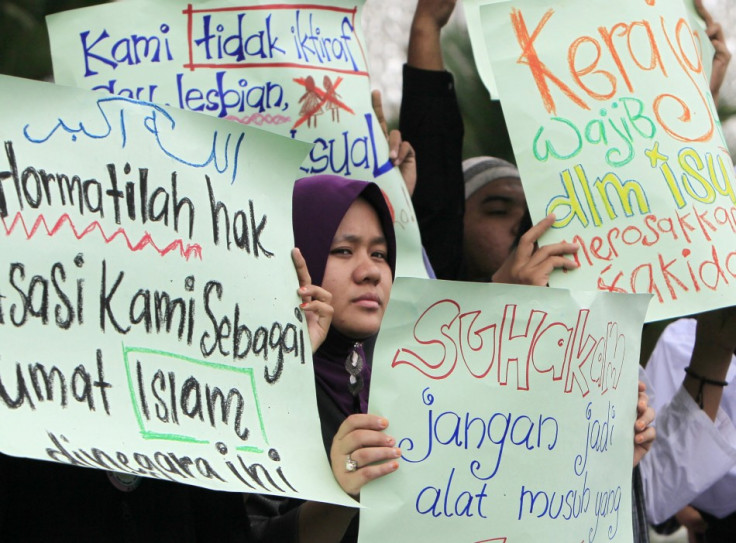 An openly gay and atheist Malaysian student studying in Canada has been given refugee status after receiving threats from people in his home country. The Immigration and Refugee Board of Canada panel in Winnipeg declared Hazim Ismail a protected person which means that he cannot be deported to Malaysia.
"I'm trying to fight for survival because Malaysia is not welcoming of homosexuals," Hazim said. "It was overwhelming and I feel really, really loved and appreciated," he said, thanking everyone who had supported him.
Hazim said he was still trying to process the latest development, which came after months of anxiety over the possibility of having to return to Malaysia where homosexuality is punishable by law. About 60% of the population in Malaysia is Muslim.
Bashir Khan, his lawyer said: "Hazim walked in as a refugee claimant and he is walking out as a protected person ... This is one of those cases where the evidence is strong, my client is very credible and he has got tremendous public support, and all of that came together and he won his claim without too much struggle at the hearing room today."
Hazim's partner, friends and supporters hugged him after the panel announced its decision following a 20-minute hearing on 5 April.
Family rejected him
Hazim said his family, who are Muslims, disowned him and stopped paying for his education last year after learning that he is gay and an atheist. His story became public after a GoFundMe campaign was launched in December last year to help pay his tuition fees for the rest of his semester.
The university student said he did consider returning to Malaysia and trying to live an 'undercover life' but once his case attracted media attention in his home country, he started receiving homophobic comments and even threats.
"If you had asked me like back in December, I would've been like, 'Ah well maybe I can go back.' But now, like, this was me backed into a corner," he said before the hearing. He claimed that he received an email from someone doing research on apostates in Malaysia. The person wanted him to reveal the names of apostates who had come out to him in private.
"It's one thing to come out to a family that's not receiving it very well, but to be outed to thousands of strangers, it's not something that I don't feel anybody could be prepared for, so it has been really stressful," he said.